Armed intruders allegedly ordered a California homeowner to open a safe in his garage last week — and then got a huge shock.
"They made him open the safe," neighbor Reggie Nichols told KGO-TV. "After he opened the safe, I guess they weren't ready for him."
Nichols told a KTVU-TV reporter that his neighbor had a loaded gun in his safe, "pulled the gun out and just started firing." Police told KGO the homeowner, who was alone at his residence, fatally shot both intruders in self-defense.
"About 10 shots, two with a pause and then about eight more rapidly," Nichols told KGO, describing what he heard a little after 11 p.m. Wednesday in Brentwood, a city about an hour east of Oakland.
Brentwood Police Lt. Walter O'Grodnick told the East Bay Times the homeowner was briefly detained then released. O'Grodnick confirmed with KGO that one intruder had a gun and that there have been no formal charges filed against the homeowner.
Nichols told the station that's how it should be.
"I think he had the right to do what he did," Nichols told KGO. "Like I said, I've seen him. He was really shook up. I don't think he wanted to do it but he felt like his life was in danger."
Surveillance video shows the intruders entering the homeowner's garage.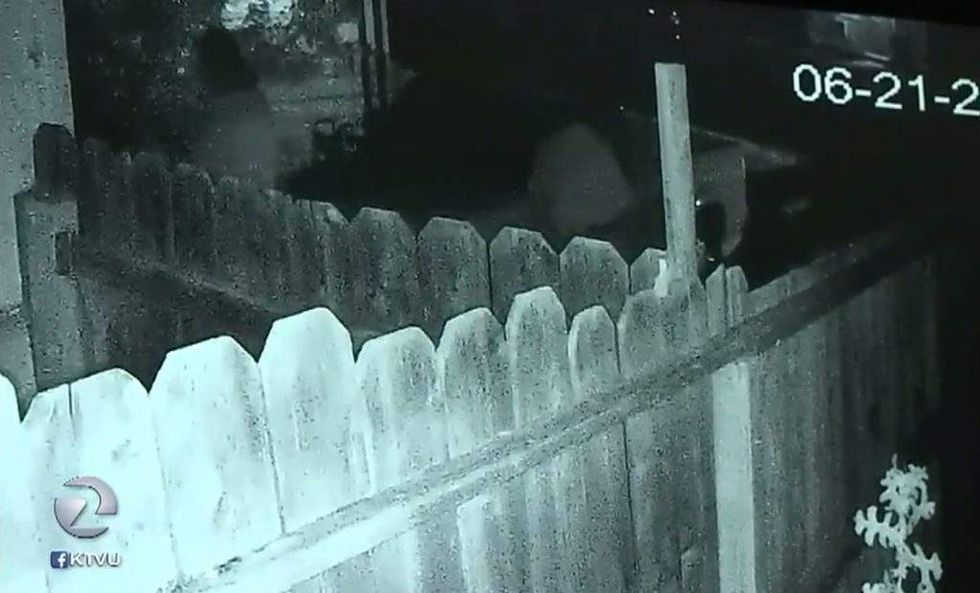 Image source: KTVU-TV video screenshot
"He's always in the garage," Nichols told KTVU of his neighbor. "He's sittin' in there, watching television, just chillin'. So the garage is open, I'm pretty sure. It's always open."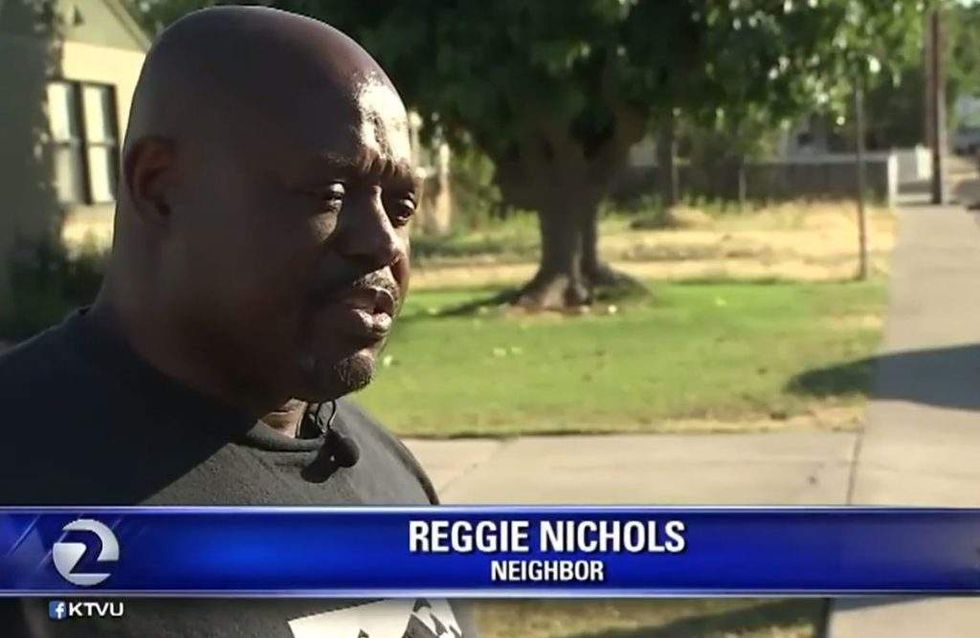 Image source: KTVU-TV video screenshot
Nichols added to KTVU that he saw what may have been the getaway vehicle, with two to three people inside, pulling up to someone lying on the ground and then driving away.
Nichols told KTVU that he walked up to the person on the ground, who was wearing a mask.
"He was still breathing, labored, making a few moaning sounds," Nichols told KTVU. "I knew he wasn't going to make it."
Nichols' neighbor explained to him what happened, KGO said, and they called police.
Both suspects were men in their 30s from Antioch, police told KGO, adding that their names are being withheld until more investigating is done and police tell their families.
Here's a report from KTVU: