The Dallas County Commissioners Court voted last week on a resolution to make July 7 — the date last year when five Dallas police officers were ambushed and gunned down by an assassin — a day to honor all officers killed in the line of duty, KTVT-TV reported.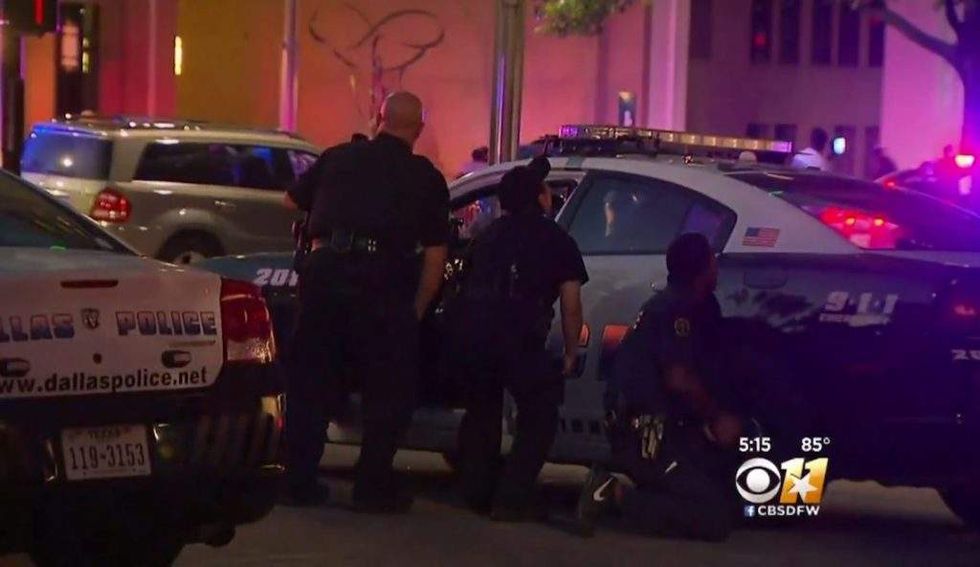 Dallas police respond to the sniper attack on fellow officers, July 7, 2016. (Image source: KTVT-TV video screenshot)
All the commissioners voted yes — except for John Wiley Price.
"Abstained," Price said from his seat Wednesday. "It's interesting in this country how you again continue to try to frame a narrative with regards to other people who have lost their lives at the hands of law enforcement. Any loss of life is bad."
Price noted the idea that unjust police violence is what prompted the ambush shootings, KDFW-TV reported.
KTVT said it called Wiley's office to get an interview with him on his statement but one of his staffers hung up.
As you can imagine, Dallas police aren't happy with Price.
"Once again, we have an elected official who is showing complete disregard and disrespect to the men and women who protect this city," Sgt. Michael Mata of the Dallas Police Association told the station. "I think the public would want him to do the right thing and apologize."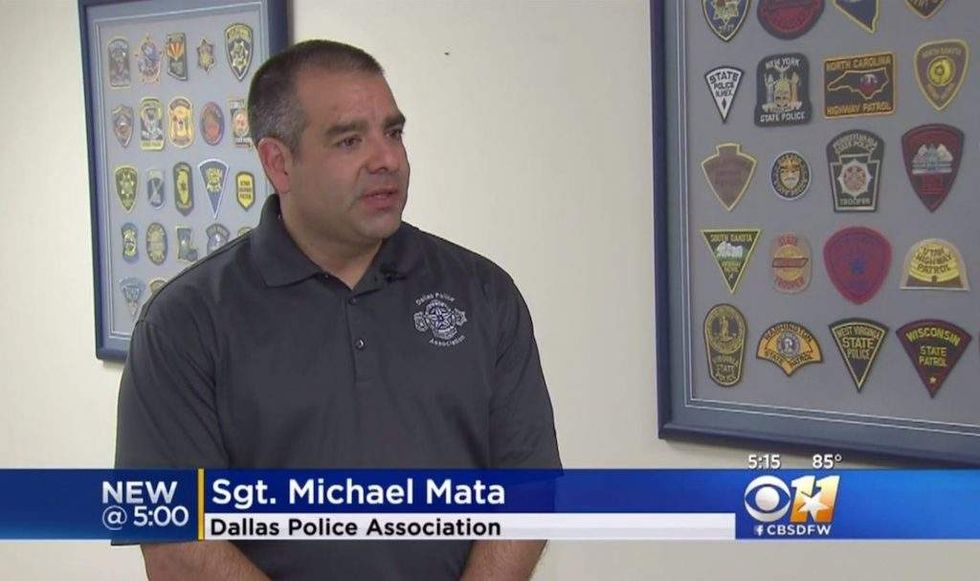 Image source: KTVT-TV video screenshot
But Price isn't walking back on his words.
"Not in this lifetime," he told KDFW-TV in a follow-up story. "The last time I checked, my God had all lives matter. That's what I said, and that's what I stick with."
Price said that "until we start to recognize all life, then no life is more important than any other life."
Mata told KDFW that he wants Price to "realize and to understand how he made first responders feel by getting up as an elected official and choosing. He chose to make that about him and not about the men and women who gave their lives for the citizens of Dallas."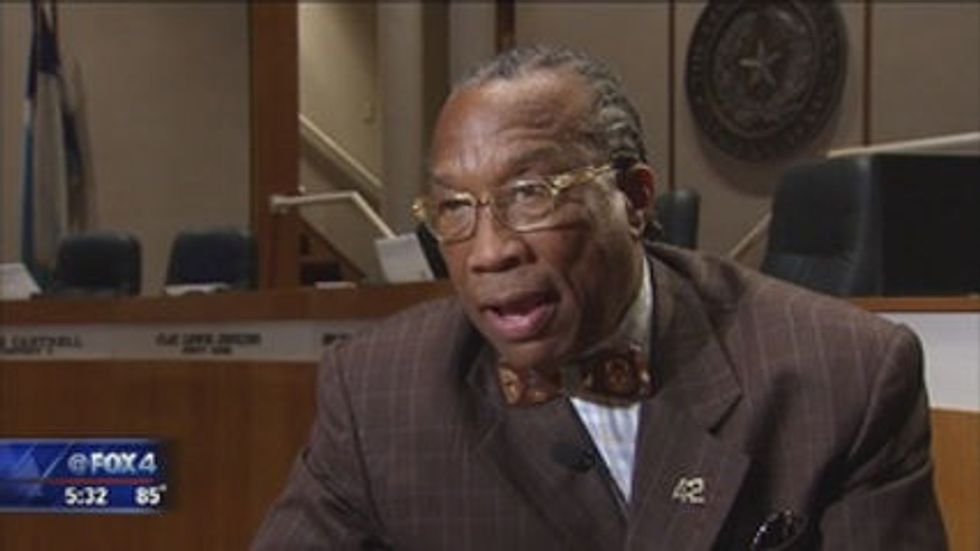 Then-Dallas Police Chief David Brown said the suspect in the deadly ambush, later identified as Micah Johnson, told officers "he was upset about Black Lives Matter. He said he was upset about the recent police shootings. The suspect said he was upset at white people. The suspect stated he wanted to kill white people, especially white officers."
Price was cleared of 7 of 11 charges in a federal bribery and fraud trial in April, KTVT reported.
(H/T: Young Conservatives)