A driver is seen on video grabbing a small dog from a vehicle next to his during an apparent road rage fight last week, tossing the animal into the street and then re-entering his car before taking off.
In the video, a red Honda is angled left at a white Toyota on Bloomfield Avenue in Montclair, New Jersey, WKXW-FM reported, and two men are fighting. Passengers in a vehicle behind the two cars videotaped the incident.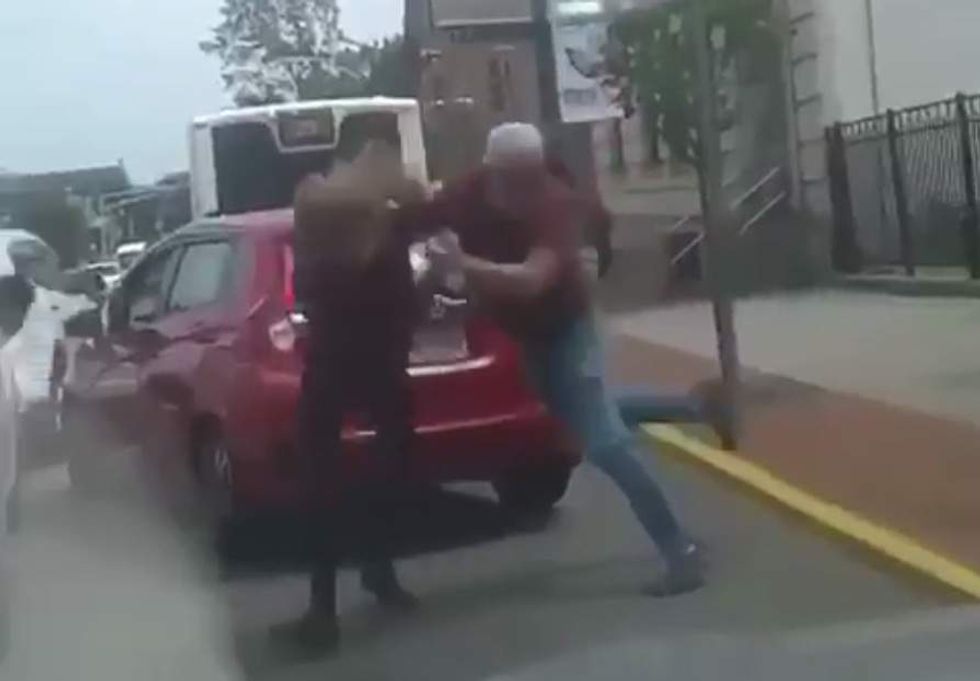 Image source: Streamable video screenshot
A light-haired man falls after apparently trying to punch the retreating long-haired man, then goes after him again, yelling "What's your f***ing problem?" and grabbing him and pushing him.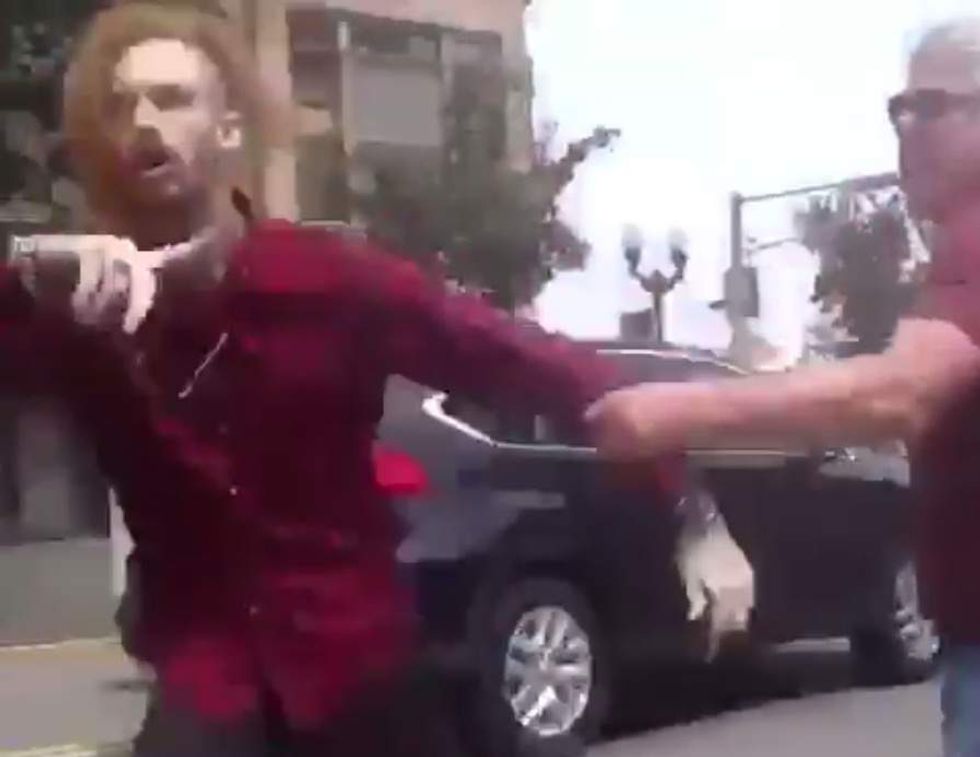 Image source: Streamable video screenshot
While the short-haired man goes to the driver's side of the white Toyota, the long-haired man opens the Toyota's passenger door, grabs a small dog and tosses the animal into the street toward the sidewalk.
The dog is seen moments later running back to the scene and near the red Honda — which the long-haired man then enters and drives away.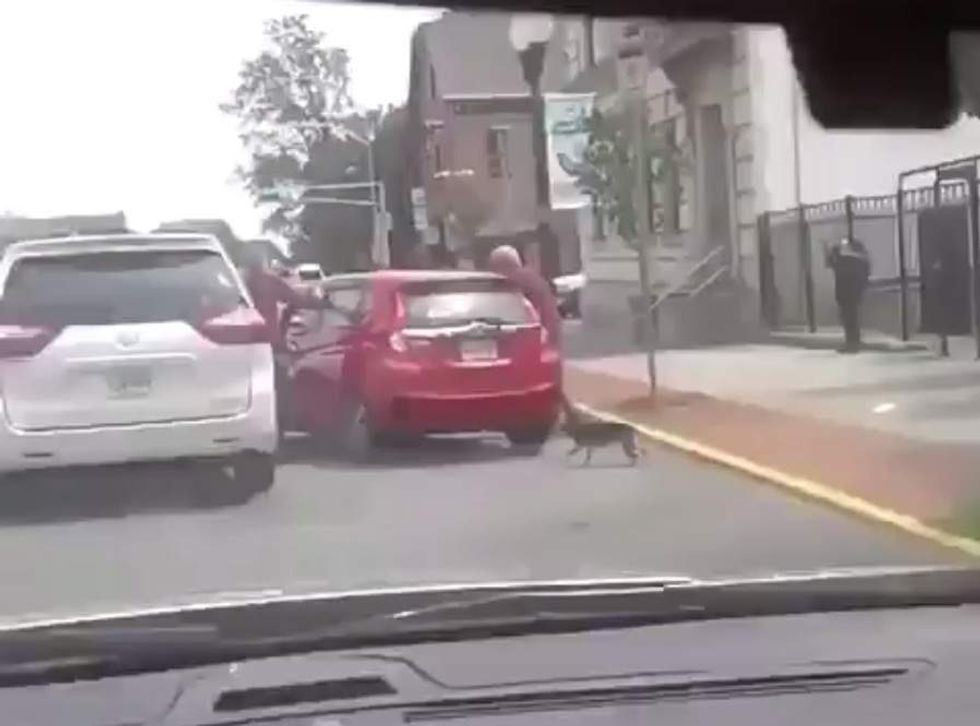 Image source: Streamable video screenshot
The passengers videotaping the incident are heard screaming by this point, fearing the dog would get run over.
"The dog's going to die!" one voice is heard yelling. "Oh my God. Oh my God. Why'd he do that to this dog?"
Here's the clip of the incident: (Content warning: Profanity):
New Jersey: man reach reaches into van and throws dog during road rage fighthttps://t.co/B8oekUGM9S

.

— Taylor Hayden (@idTaylorHayden7) July 17, 2017
The video quality and shot angles made it difficult to see what happened to the dog. Some feared the worst while others said it appeared the light-haired man picked up the dog before the long-haired man drove off.
But investigators told NJ.com the dog wasn't seriously injured in Wednesday's altercation, and they tracked down both men in the clip. Montclair Sgt. Michael Mongiovi declined to comment if charges against either driver will be filed.
The Montclair Animal Cruelty Investigator and the SPCA also are investigating, the outlet said.
"Someone went into someone else's car, pulled out a dog and threw it into the street," Montclair Animal Control Officer Michele Shiber told WKXW. "That's a crime."
The Honda, driven by the man who tossed the dog across the street, had what appeared to be a Lyft sticker, the station said, adding that a spokesperson for the company said the driver wasn't on a trip for Lyft at the time.
"We are shocked and horrified by what we saw in this video," Alexandra LaManna wrote in an email to WKXW. "While this did not happen on the Lyft platform. We permanently deactivated the individual after learning of his truly cruel behavior; he will never again be able to use Lyft."