One restroom — $2 million to build it.
Granted it's located in New York City — specifically at a park just outside of Brooklyn — and that automatically means a higher price tag.
But when John Stossel took a closer look at the facility — a total of four toilets and four sinks — in his video for Reason TV, even locals he talked to were shocked by the $2 million price tag.
"Ridiculous!" one man told him.
Another asked, "Where does the money go?"
Well, New York City Parks Commissioner Mitchell Silver actually told Stossel that $2 million was a "good deal" because New York City is "the most expensive market in the world." In fact, Silver said some estimates for similar jobs are now eclipsing the $3 million mark.
Stossel shot back saying you can buy entire houses in the area for less — but Silver said he's heard that before, noting that the department uses "very, very durable material" compared to homes.
All right. Stossel then asked about the restroom that was renovated in privately managed Bryant Park in Manhattan at a cost of only $271,000.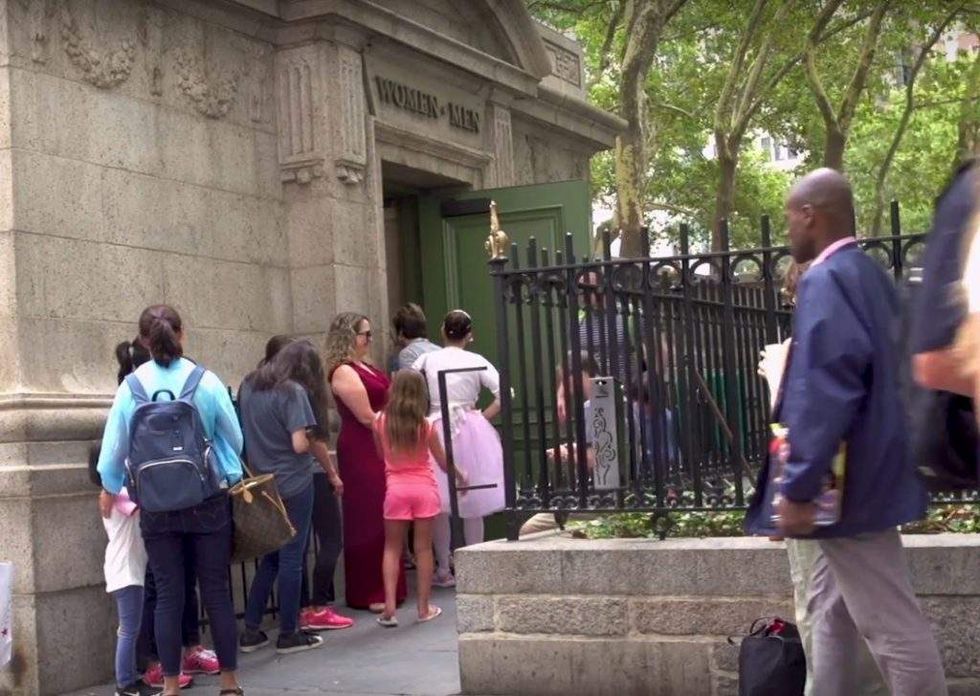 Image source: YouTube screenshot
Silver argued that the Bryant Park restroom job was a renovation and that his department built the $2 million restroom "from the ground up." (Not that it impressed one of Stossel's interviewees, who asked why the old restroom was torn down, as the new $2 million one "looks the same.")
Such a project's price tag gets inflated, Stossel said, because government jobs get flooded and slowed down by rules and regulations — zoning, minority outreach, wheelchair access, to name a few.
Then there's the cost of paying workers, which — in New York City's unionized backdrop — is also very expensive.
"This is a city that does believe strongly in labor," Silver told Stossel, "and they want to make sure people get paid prevailing wage."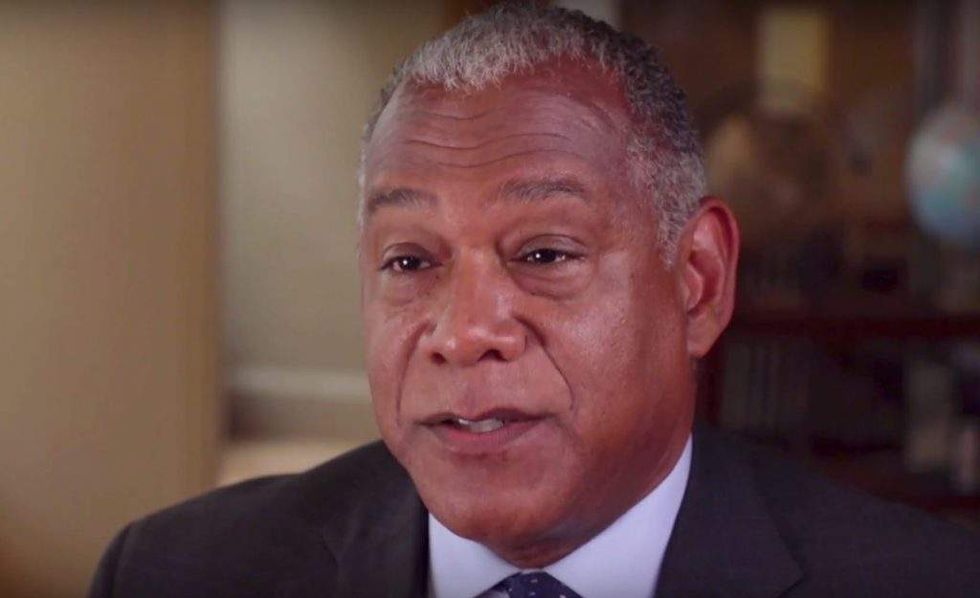 New York City Parks Commissioner Mitchell Silver (Image source: YouTube screenshot)
Which can sometimes amount to more than $100 an hour, Stossel noted.
The segment's most telling part was Silver proudly declaring how such projects are now taking just 3 1/2 years to complete as opposed to four or five — after which Stossel said it took far less time to construct the Empire State Building.
Of course, these days government jobs always contain a "process," which adds more and more time with meeting after meeting along with a healthy dose of "public engagement."
When Stossel asked if all those meetings are a good thing, Silver sounded like he just entered his happy place.
"Oh yes, it's a good thing," he answered in a tone that sounded practically evangelical.
Stossel concluded, "That's government at work."