The animated short video "In a Heartbeat" — about a "closeted" middle school boy who "runs the risk of being outed by his own heart after it pops out of his chest to chase down the boy of his dreams" — has garnered more than 21 million views and 188,000 comments as of Monday after hitting YouTube only a week ago.
The 4-minute clip, which contains no dialogue, shows a red-haired boy (Sherwin) obsessing and following a dark-haired boy (Jonathan) — the "most popular boy" among their classmates — as they walk toward Newgate Junior High School.
Sherwin's heart literally does pop out of his chest and pursues Jonathan — much to the embarrassment of Sherwin, who appears terrified by his feelings: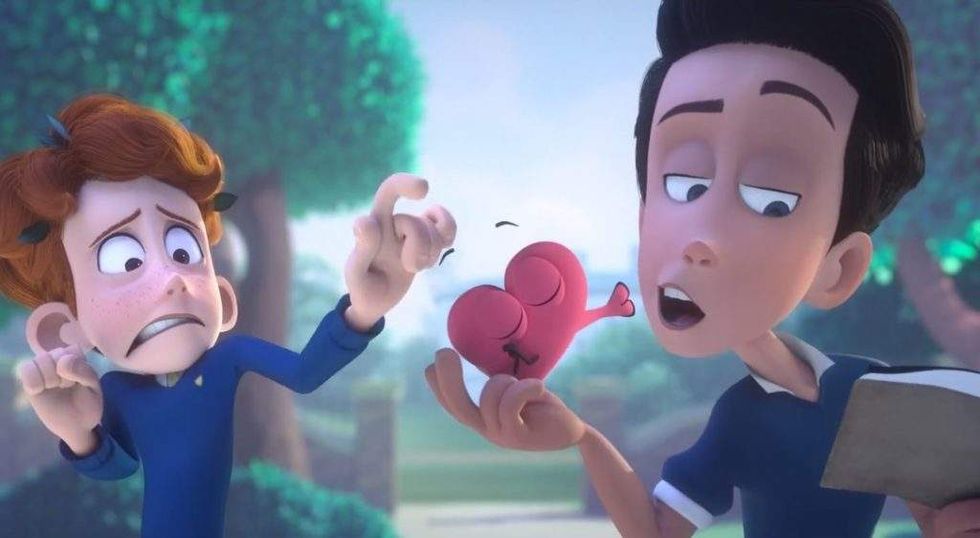 Image source: YouTube screenshot
As you might expect, comments about "In a Heartbeat" seemed polarized. Those who hate the clip were vehemently opposed to its message while those on the other end of the spectrum gushed with approval.
"Why hate? This is freaking adorable!!!" one commenter said.
"This is so beautiful," another commenter added, "being gay is so normal get over it."
Yet another commenter remarked, "This video is the most beautiful thing I have ever seen."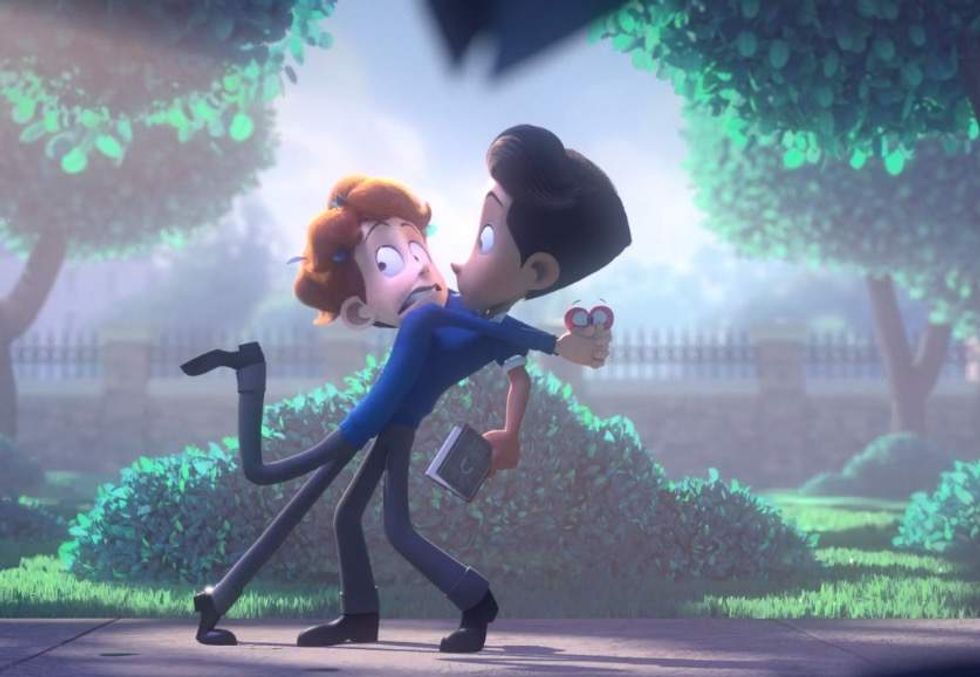 Image source: YouTube screenshot
A Yahoo review called the video "the LGBTQ film that we've been waiting for, and it's hitting us right in the feels." The review characterized the clip as "adorable" and that it's "making our hearts swell."
"Hopefully, given the response the short film has gotten, major studios will take notice of the fact that LGBTQ stories should be told, and that no matter your sexual identity," the review added, "people can relate to those first flushes of love."
One of the video's creators — Esteban Bravo — is gay, the New York Times said. The other creator — Beth David — told the paper she doesn't necessarily like to label herself and considers herself "a member of the gay community."
How "In a Heartbeat," a YouTube short about a same-sex crush, has charmed millions of viewers https://t.co/9hw2QRRV12

— The New York Times (@The New York Times) 1501862107.0
"If anything, we're just glad that we're getting to release it right now because I feel, and we both said, it'll help change some people's perspectives around the amount of controversy and hatred that's been going around lately," Bravo told the Times. "We just hope that this helps to change, or begin changing, what people think about people in this community and try to understand them better."
(H/T: LifeSite News)