Strangers in a hurricane shelter gathered to throw a birthday party for a child displaced by Hurricane Harvey, according to KTRK-TV.
The child, Anthony, celebrated his birthday Tuesday, KTRK reported and spent the day in a Deer Park shelter in the wake of the storm.
Fellow evacuees and volunteers wanted to make sure Anthony had a birthday to remember —but for positive reasons. So they threw him a party. They found cake and presents and invited all the children staying at the shelter. And everyone in the shelter sang "Happy Birthday" for him, Inside Edition reported.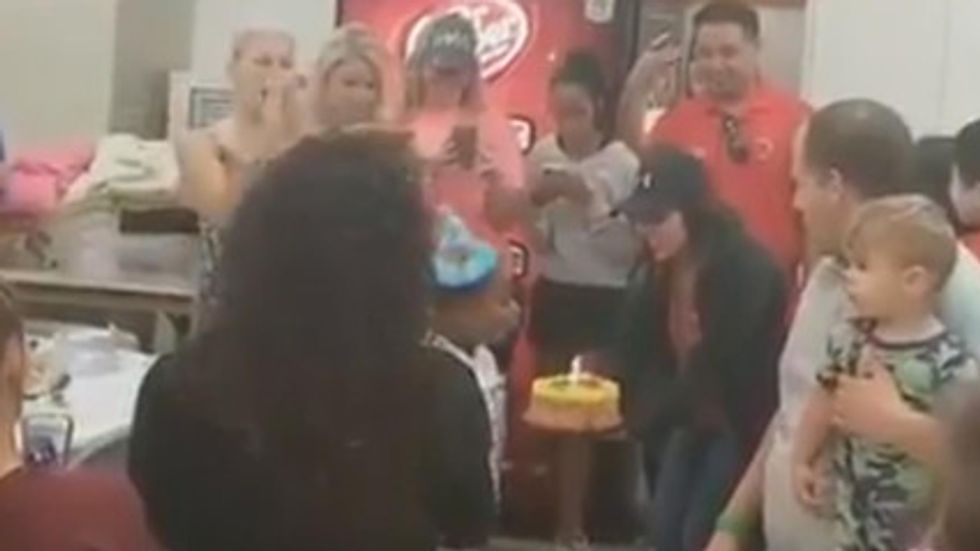 According to the Houston Chronicle, more than 40 people are dead as a result of Tropical Storm Harvey or its aftermath. Thousands remain in shelters in the Houston area.