What happened?
Violent protests broke out in St. Louis on Friday when former police officer Jason Stockley — who is white — was acquitted of murdering Anthony Smith, a black man, after a 2011 high-speed chase related to a suspected drug deal.
But amid those protests, one angry demonstrator was seen turning on and screaming at KTVI-TV reporter Dan Gray, who was trying to escape a growing "mob" — as Gray later described the crowd — that was following and soon surrounding him.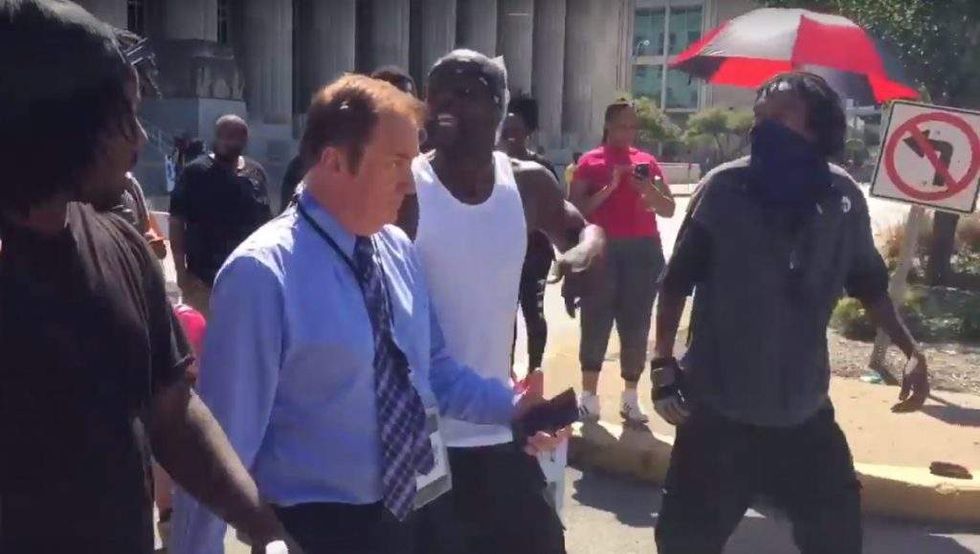 Image source: YouTube screenshot
Gray: 'It was scary'
One protester in particular had been taunting him and photographer Tauna Price all day, Gray told KTVI, adding that the protester told him: "You've been reporting on black-on-black crime for 30 years and didn't do anything."
Arguably the scariest instance was when a man was caught on camera literally screaming at Gray, just inches from his ear, as the reporter retreated down Market Street: "Get your ass to work and find something better to do. Get the f*** outta my movement! Motherf***er!"
At that point, the angry protester jumped in front of Gray — stopping the reporter in his tracks and appearing to bump into Gray's chest — as a crowd closed in behind.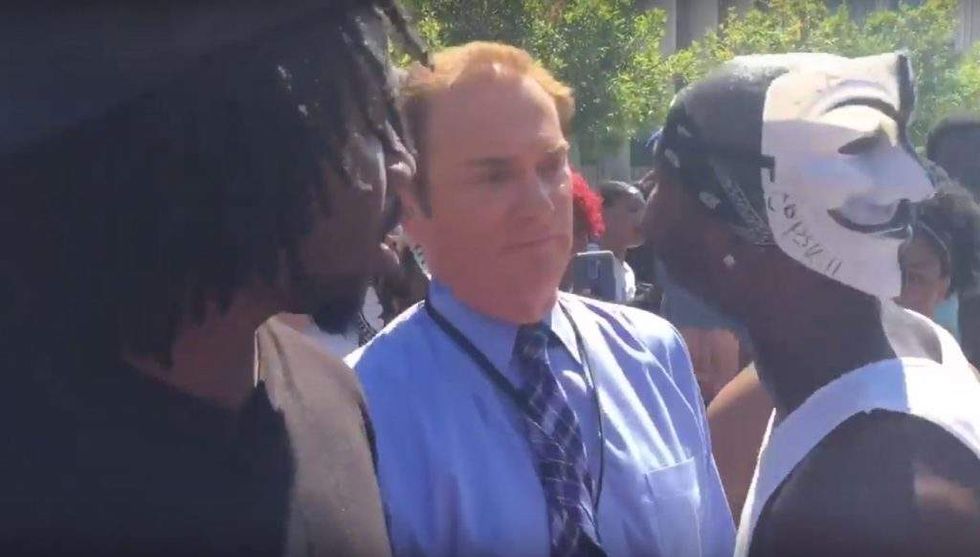 Image source: YouTube screenshot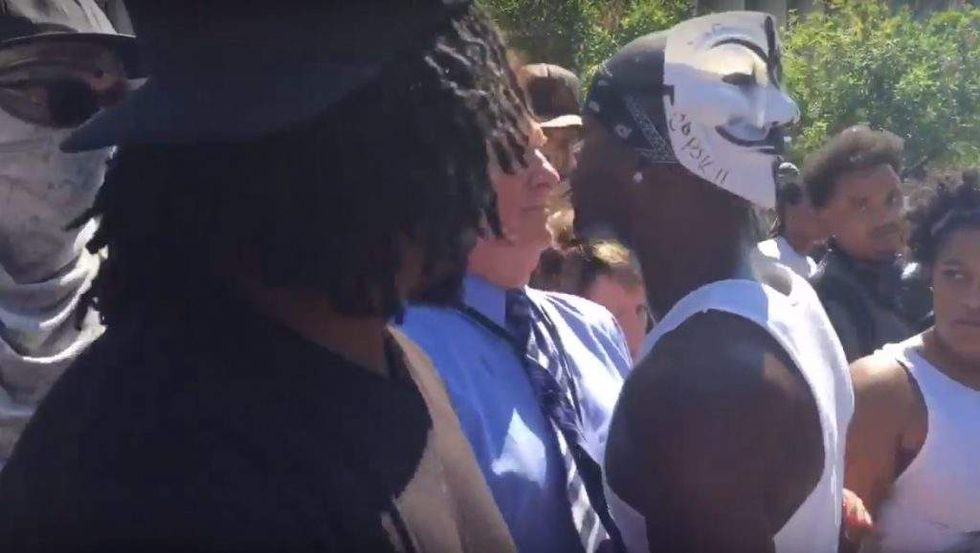 Image source: YouTube screenshot
But another man came to rescue, pulling Gray forward to safety and waving off the angry crowd.
Here's the clip. (Content warning: Profanity):
Gray told stlToday that he and his photographer were "shoved and pushed" and added to KTVI that he fell victim to three water bottle tosses — one of which hit him in the back of his head. But Gray said he was OK.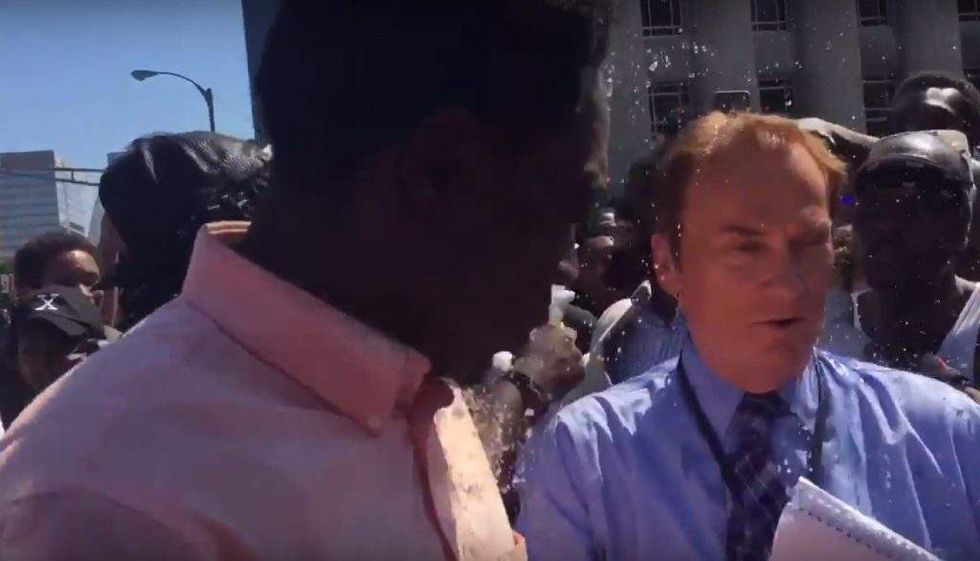 Image source: YouTube screenshot
"I understand their frustration," Gray told his station. "I understand their anger. Perhaps they needed someone to vent it to."
Still, he told KTVI, "it was scary."
Here's a look at the incident from a different camera position: