How did this start?
A cast member of "The Walking Dead" posted a photo of himself wearing a pro-police T-shirt — an image of the "thin blue line" in the middle of an American flag.
Then actor Jeffrey Dean Morgan was blasted on social media, the BBC reported.
Morgan said he was called a "Nazi" and a "racist" for posting the photo.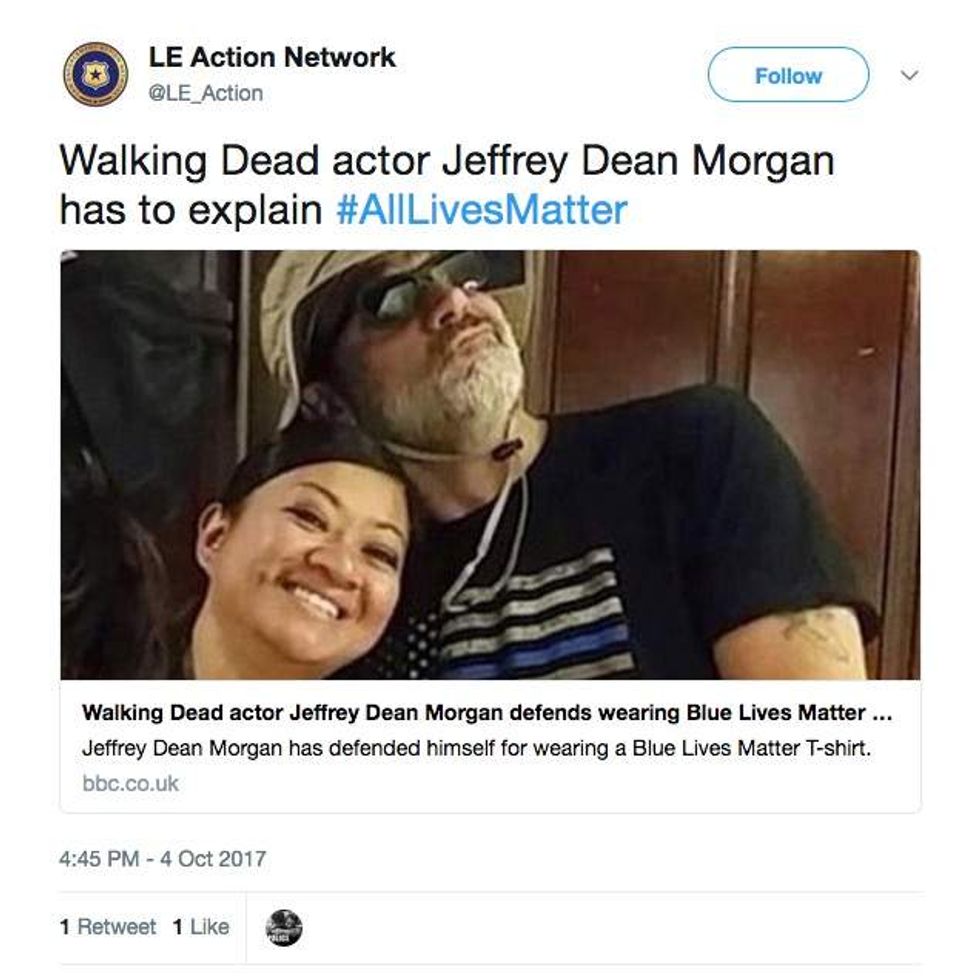 Image source: Twitter screenshot
How did Morgan respond?
He hit back with a Facebook post explaining the T-shirt, saying it "was made in response to the cold blooded murder of two GOOD cops in NY, both that had immigrated to the US, and took an oath to protect and serve," the BBC reported.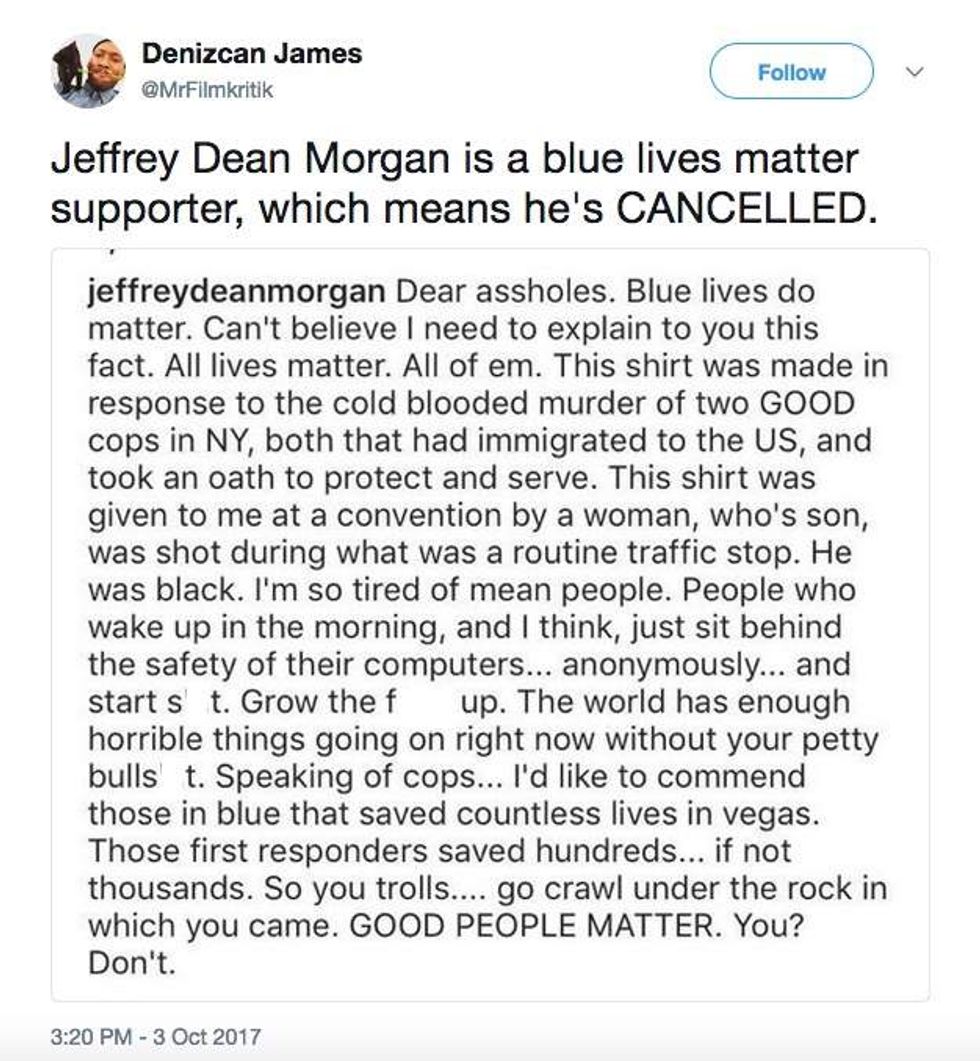 Image source: Twitter, redacted
Morgan presumably was referring to two New York City police officers — Rafael Ramos and Wenjian Liu — who were fatally shot in their patrol car in a December 2014 ambush.
"This shirt was given to me at a convention by a woman, whose son, was shot during what was a routine traffic stop," Morgan added, the BBC said. "He was black."
The actor then tore into his detractors, telling them — among other things — that they need to "grow up," the outlet added.
What happened next?
The BBC said Morgan soon posted an apology — which apparently is now deleted, along with his initial posts.
However, in the apology, Morgan stated that "I stand behind the sentiment" of what was originally posted — but "what was meant as one thing has been taken as another. I understand those that are upset... and to those people I apologize," the outlet added.
"Of course black lives matter. I stand behind that. Always have," he wrote, the BBC said.
"This country means the world to me. The good people in it mean the world to me... the ones [sic] looking for a fight around every corner? Racists? Bullies? They don't. We are a country divided and it's getting scarier every day," Morgan also said, the outlet noted.
(H/T: Blue Lives Matter)