A West Virginia man came home Saturday morning to very unwelcome guests — three intruders inside his Logan residence who he said charged at him, held him down, choked him, kicked him and knocked him out after slamming a gun on his head.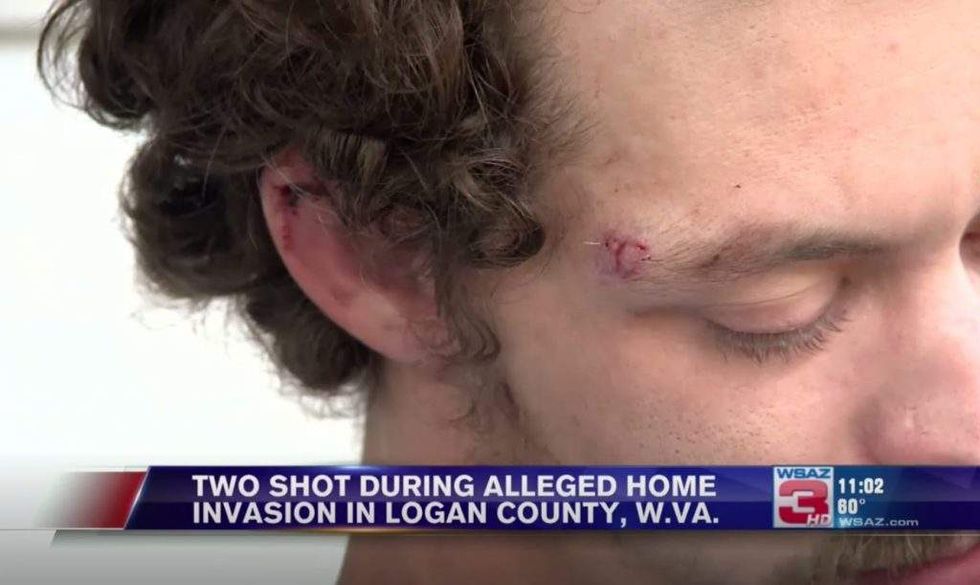 Image source: WSAZ-TV video screenshot
"I couldn't yell, I couldn't get my hands on anything," the victim told WSAZ-TV. "Yeah, I pretty much thought I was dead."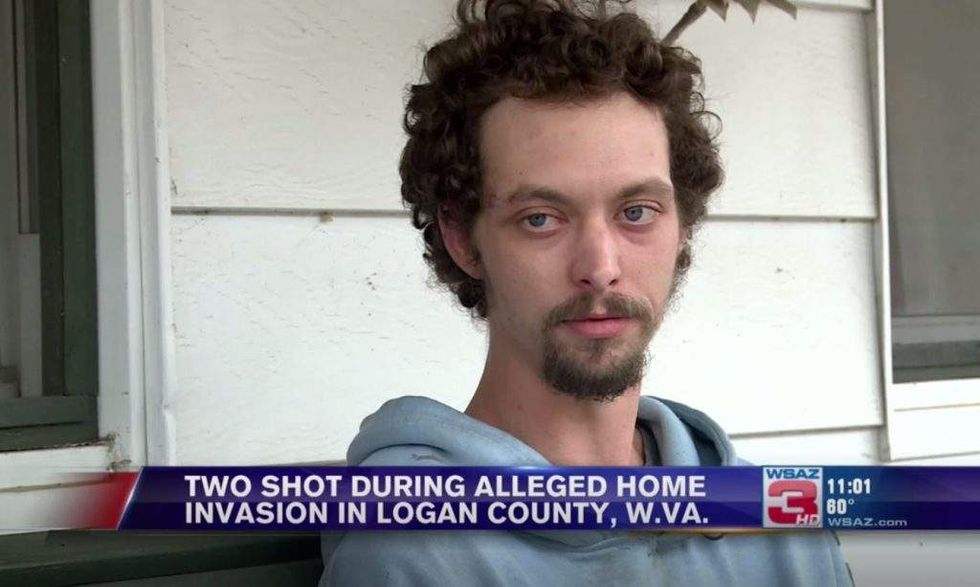 Image source: WSAZ-TV video screenshot
But the attackers were about get some serious pushback — from the victim's younger brother.
Adam Jones came downstairs armed with a gun of his own and "just opened fire," he told the station.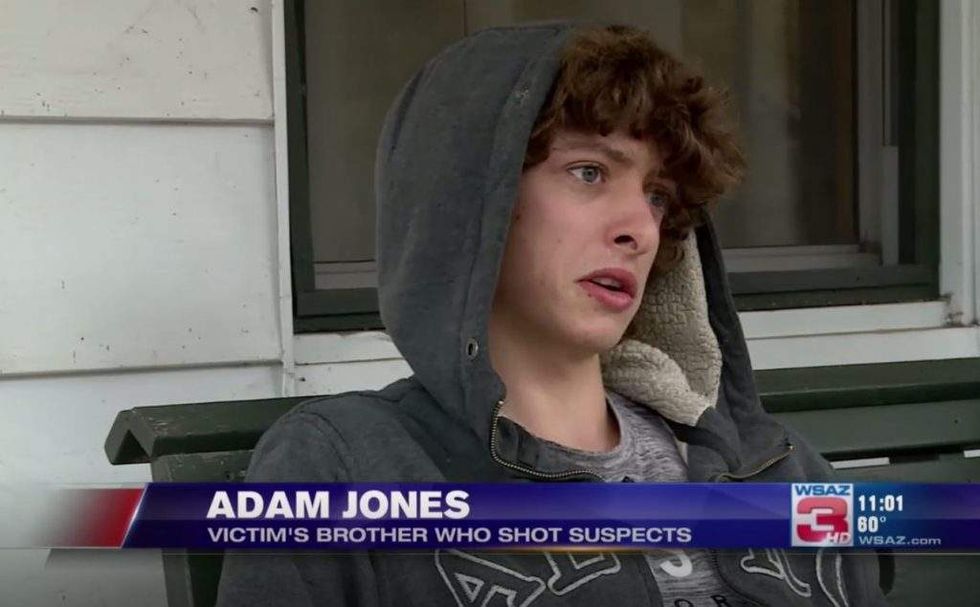 Image source: WSAZ-TV video screenshot
Jones said he fired a warning shot over the head of one of the crooks, wounded two of them — and all three hightailed it out of the house.
"There's a chance they could have killed both of us," Adam Jones recalled to WSAZ.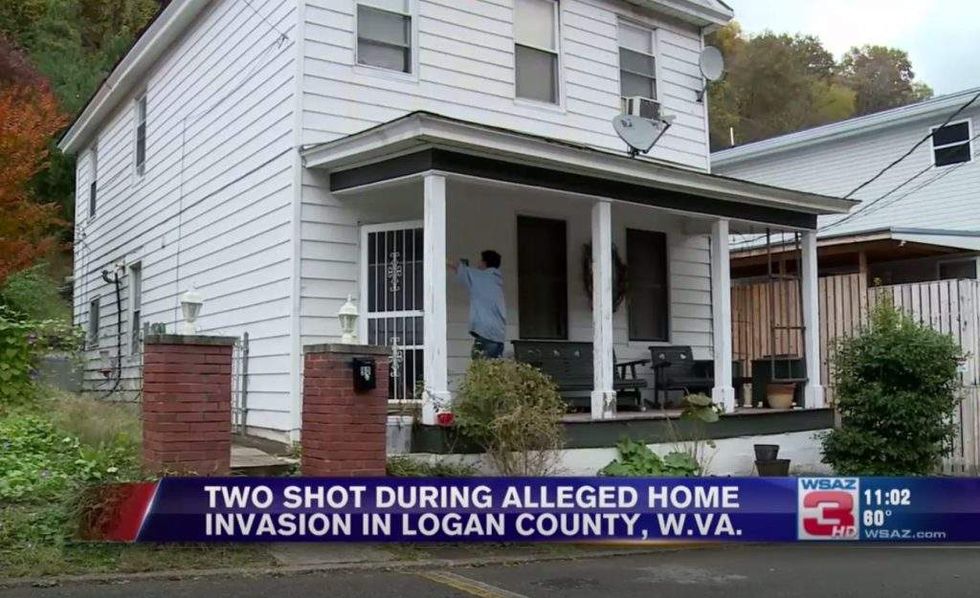 Image source: WSAZ-TV video screenshot
What happened to the alleged intruders?
Hakeem Norman and Cody Tomblin suffered non life-threatening injuries and were released from the hospital to the Southwestern Regional Jail, investigators told the station.
Both are charged — along with Kareem Wyche — with nighttime burglary, unlawful assault and conspiracy, WSAZ said. Norman also is charged with malicious wounding, the station added.
All three are being held at Southwestern Regional Jail on $100,000 cash-only bond, WSAZ reported.
What did authorities say about the homeowner who fired at the intruders?
Police told the station a preliminary investigation shows the homeowner acted in self defense.
There's no word yet reported on a motive for the home invasion, WSAZ reported.