The parents of Ashawnty Davis said their 10-year-old daughter was a happy girl who loved basketball and wanted to star in the WNBA, KDVR-TV reported.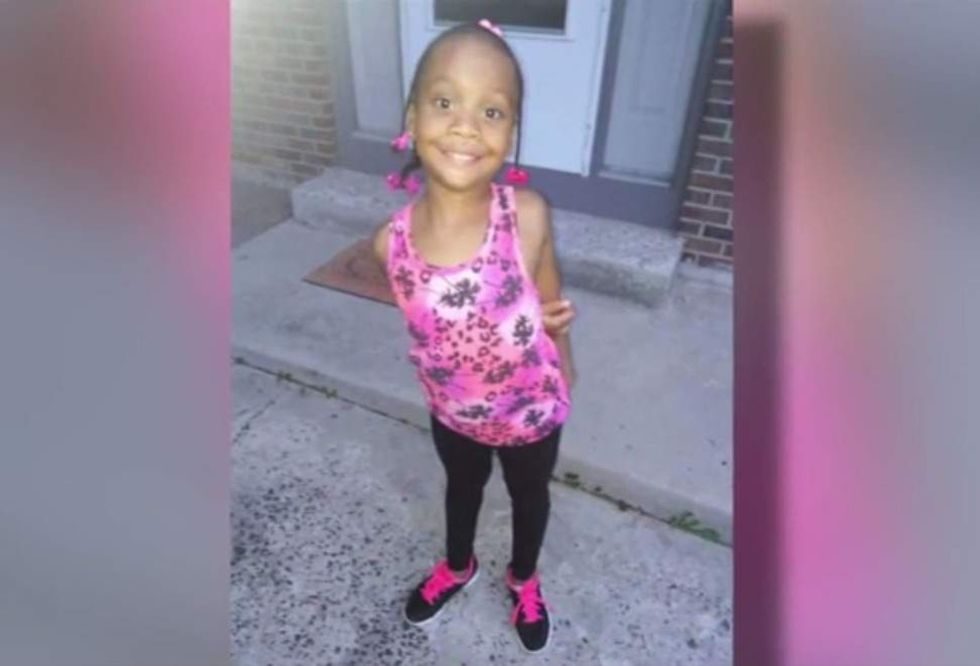 Image source: KDVR-TV video screenshot
But her mother and father told the station things changed for the Colorado fifth-grader at the end of October when she was involved in a fight on the grounds of her school, Sunrise Elementary, in Aurora.
"She got into her first ever fight," her father, Anthony Davis, told KDVR. "It was recorded by a student and sent to an app called Musical.ly."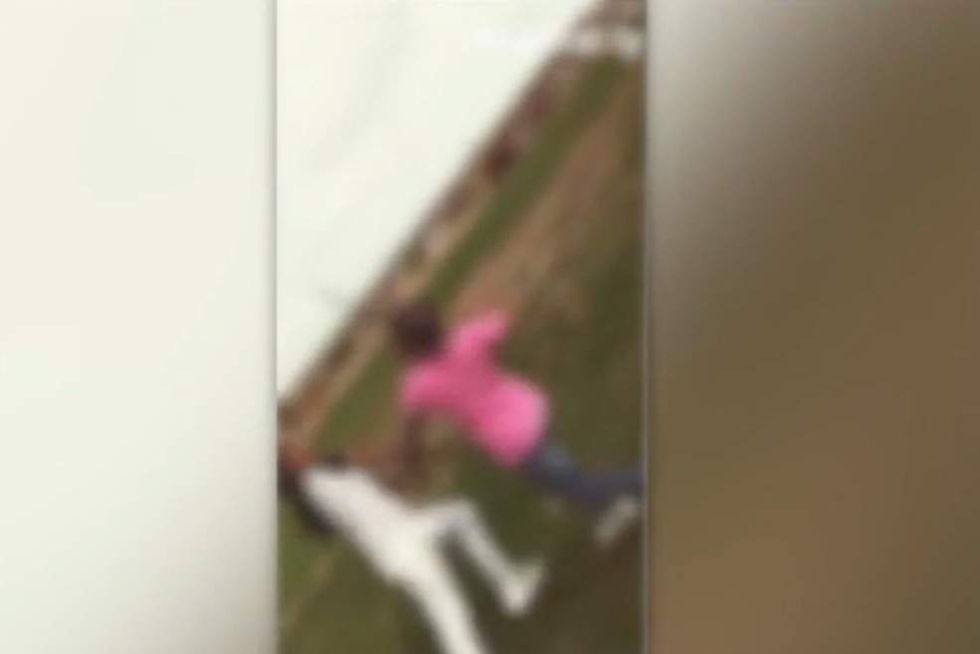 Ashwanty is in the pink shirt. (Image source: KDVR-TV video screenshot)
Ashawnty's mother, Latoshia Harris, told the station her daughter confronted a girl who had been bullying her.
"I saw my daughter was scared," Harris told KDVR of the video, which showed other children watching the fight.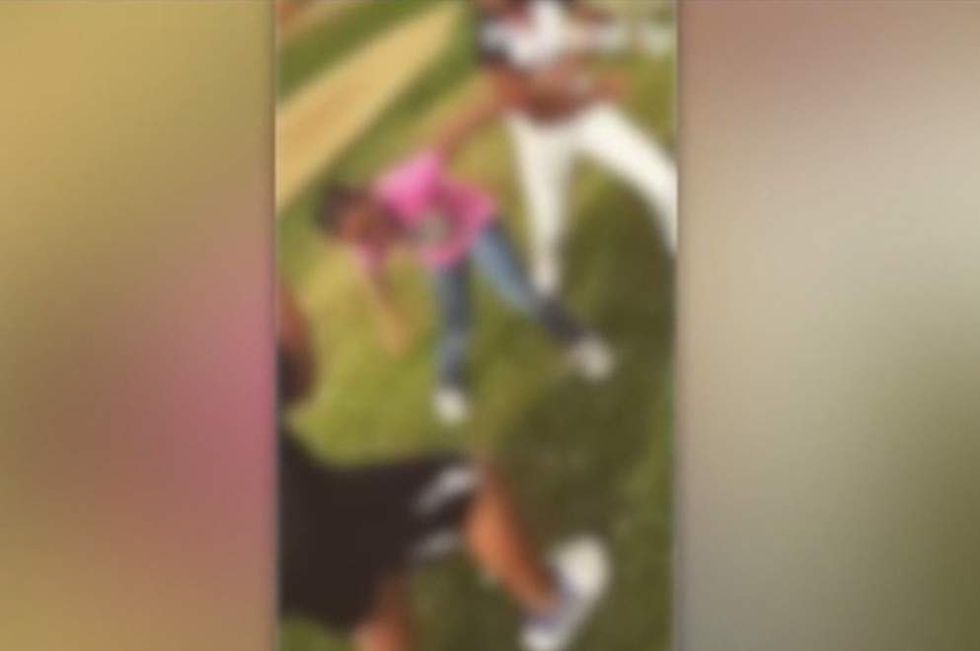 Image source: KDVR-TV video screenshot
But after the clip hit Musical.ly, Davis told the station his daughter was "devastated." Ashawnty's parents added to KDVR that she endured more bullying after the video surfaced — and that was more than she could bear.
"My daughter came home two weeks later and hanged herself in the closet," Harris told the station.
Ashawnty spent nearly two weeks at a hospital on life support before dying Wednesday morning, KDVR reported.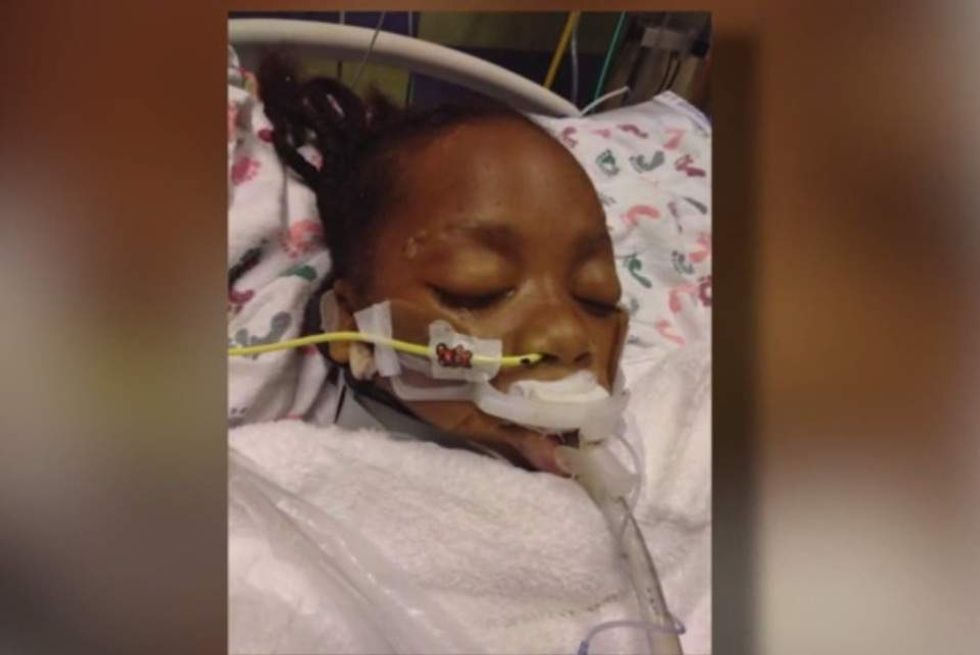 Image source: KDVR-TV video screenshot
"It's just devastating," her dad told the station.
Ashawnty's parents told KDVR they believe their daughter was a victim of "Bullycide" — a term used to describe those who take their own lives because of bullying.
Her parents told the station they wanted the video shown in order to underscore their point — and hopefully to prevent it in the future.
"We have to stop it, and we have to stop it within our kids," Davis told KDVR.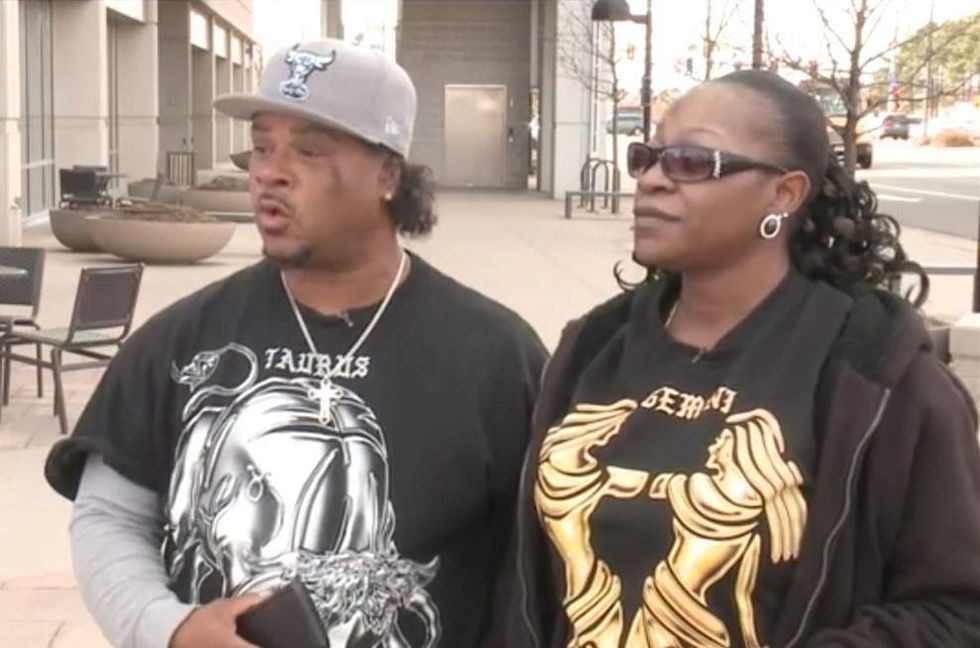 Image source: KDVR-TV video screenshot
"I want other parents to know that it's happening," Harris added to the station. "That was my baby, and I love my baby, and I just want mothers to listen."
The Cherry Creek School District issued the following statement to KDVR:
This is a heartbreaking loss for the school community. Mental health supports will be made available for any students who need help processing the loss.

We do not tolerate bullying of any kind in our schools and we have a comprehensive bullying prevention program in place at all of our schools. The safety and well being of students is our highest priority and we strive every today to ensure schools are safe, welcoming and supportive places that support learning.

We were made aware of that video when a media outlet approached us with it. We took immediate action in response, turning the video over to police and addressing the matter with students.

It should also be noted that the video did not take place during school hours.
The "bullycide" phenomenon is not new.
A 17-year-old New York boy killed himself last month by stepping in front of a train after his parents said he suffered years of bullying from fellow students that school officials did nothing about.
A Texas high school senior shot herself to death last year after a continual onslaught of cyberbullying, according to her family.
A 16-year-old North Carolina girl hanged herself in 2014 after relentless bullying, her family said.
A 15-year-old Ohio girl hanged herself in 2014 after nonstop bullying — and even after her death, a fellow student reportedly said she was happy the victim was dead, a mourning poster placed on the victim's locker was ripped apart and foul messages were left on the victim's Instagram page.
This writer's perspective
For all the programs that schools have in place to curtail bullying, we still hear the age-old stories of bullies getting away with their behavior — and their victims even getting in trouble for standing up to them.
Maybe school officials are skittish about getting involved at times, particularly when physical restraint is required to save a student from getting seriously hurt — which can always mean an arrest, a firing or a lawsuit is just around the corner. Maybe teachers are tired of being referees and cops when they were hired to teach.
But when kids kill themselves over bullying? That's when laws have to change and parents of guilty parties — and the bullies themselves, no matter what their age — ought to pay dearly in ways that affect them for the rest of their lives.
Just like suicides affect the victims' loved ones for the rest of theirs.