Shortly after his inauguration, Republican President Donald Trump threatened to "send in the Feds" to combat Chicago's infamous deadly violence if the city can't "fix" the problem.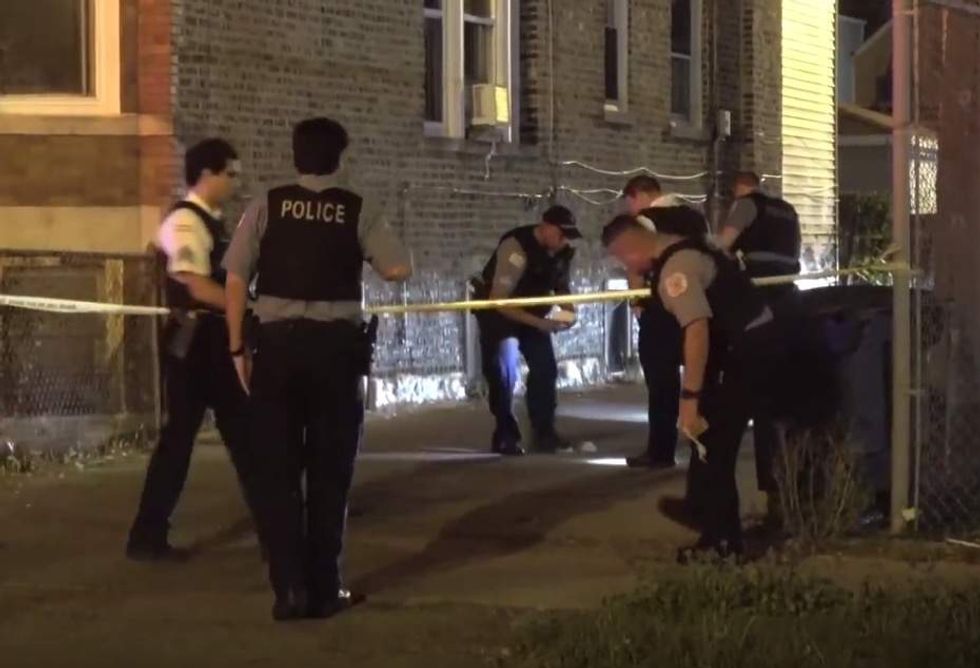 Image source: YouTube screenshot
As you might expect, Trump's declaration was roundly criticized. Rev. Jesse Jackson said, "We need a plan, not a threat. We need jobs, not jails." Democratic Mayor Rahm Emanuel countered that the Feds can help by passing more gun control laws, holding criminals accountable and sending aid for summer work programs to keep Chicago's youth off the street.
But after all the backlash against Trump's statement, turns out a prominent local official is taking the president's idea even further, saying United Nations peacekeeping troops could end the "quiet genocide" among the city's black population, WBBM-TV reported.
Cook County Commissioner Richard Boykin on Thursday was traveling to New York to meet with U.N. Assistant Secretary-General for Peacekeeping Support Oscar Fernandez-Taranco of Argentina.
"I'm hoping to appeal to the U.N. to actually come to Chicago and meet with victims of violence, and maybe even possibly help out in terms of peacekeeping efforts, because I think it's so critical for us to make sure that these neighborhoods are safe," Boykin told the station at O'Hare International Airport.
What else did Boykin say?
"Eighty percent of those who are being killed by gun violence are African American, and often killed at the hands of another African American," he said to WBBM. "So we must protect these population groups, and that's what the United Nations does. They're a peacekeeping force. They know all about keeping the peace, and so we're hopeful that they'll hear our appeal."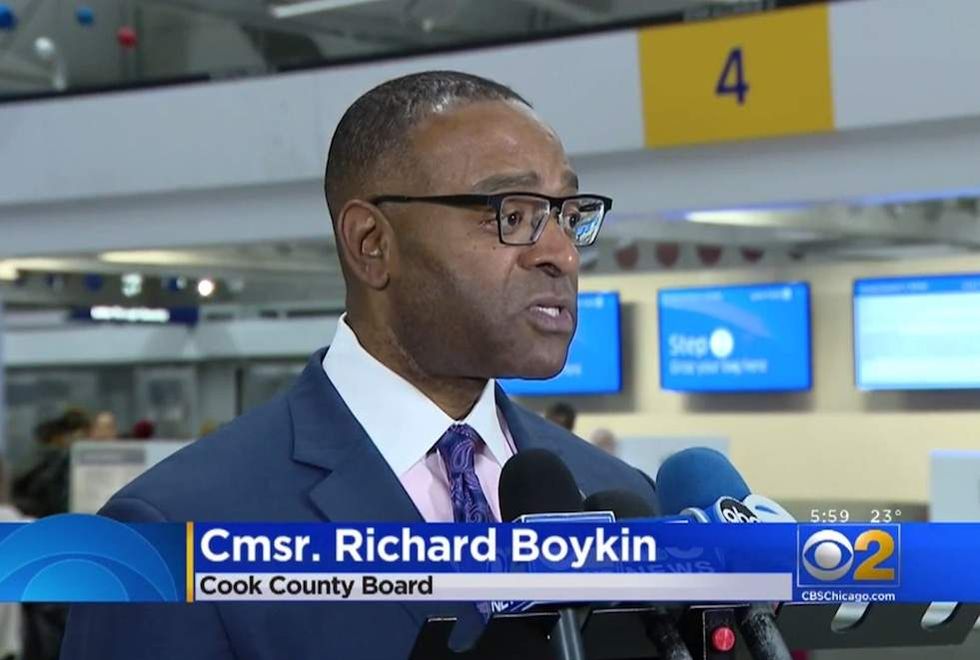 Image source: WBBM-TV video screenshot
Boykin added that U.N. peacekeepers have been called on "in places like Africa and abroad" to "help protect minority and vulnerable populations, and so quite frankly I think the same can be said for here in Chicago," the station said.
"I'm talking about physical security," he told WBBM. "I'm also talking about maybe suggestions for what we can do in Chicago to help protect our minority populations. We're being, again, decimated by the violence that we see here in Chicago. I mean this is really a genocide, and we have to do something to stop it."
Boykin also told the station "we can't wait until the mayor comes up with another 1,000 police to try to make the streets safer. Quite frankly, the people want to be safe right now in their homes and their neighborhoods, and we want to make sure that they're safe."
How did city officials react to Boykin's U.N. troops idea?
Mayor Emanuel didn't respond directly but noted improved crime statistics and his work to ensure that "people feel a sense of security" in every neighborhood, the Chicago Tribune reported.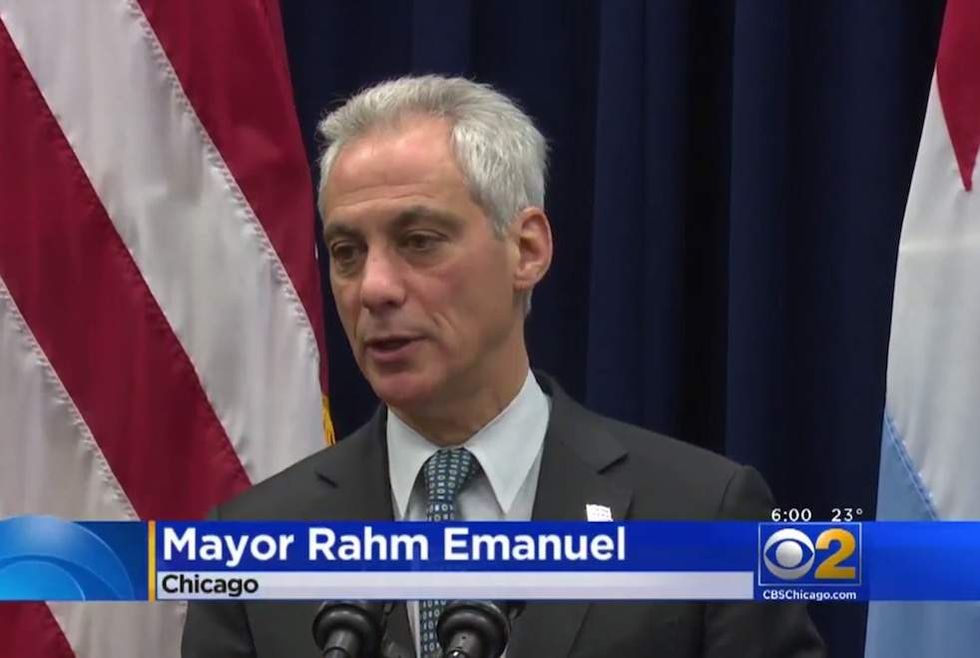 Image source: WBBM-TV video screenshot
Chicago Police Superintendent Eddie Johnson laughed off Boykin's suggestions, WBBM reported in a follow-up story: "Listen, I appreciate the commissioner's energy, but I think that first of all the U.N. has no jurisdiction in Chicago, none."
Johnson added to the station that critics of Chicago's violence are wrong.
"When you look at crime per capita, Chicago isn't at the top of the list," he told WBBM. "But you look at our reduction numbers; we have 21 percent reduction in shootings this year, 14-15 percent reduction in murders. That's progress. It's not success, but we are tamping it down, and if we build on that and get the same reductions in 2018, we'll be looking pretty good."
Alderman Jason Ervin told the station, "This is not war. We may have some daunting statistics, but again, military intervention is not the answer," adding that an economic intervention — jobs and investment — is needed instead.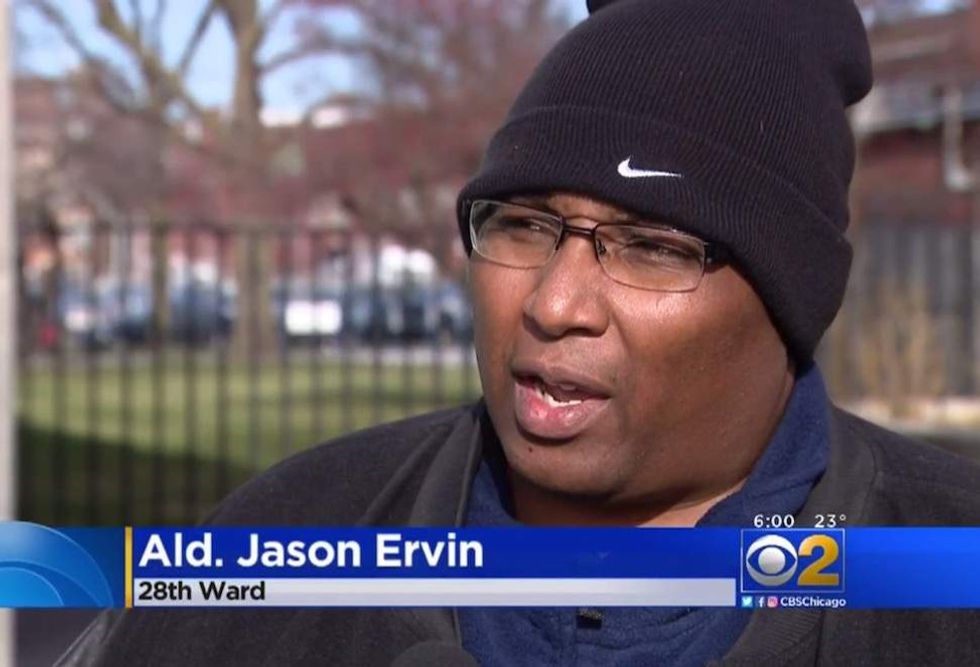 Image source: WBBM-TV video screenshot
What are the violence numbers in Chicago?
There were 620 homicides in Chicago through the end of November, the station said, compared to more than 720 homicides in the same time period last year.
But that's not enough of a dip in numbers for Boykin.
"In my community of Austin, we've had 450 people shot, and 80 people killed this year alone, and so we have to do more to protect these communities, and that's what we're going to do," he told WBBM. "If we can't get it done here with the leaders of the city, the state, and the county working together to utilize their budgets to help protect these communities, then I have to appeal to a higher authority, and a higher force."