Dramatic helmetcam video shows the moment a desperate man tossed a child from three stories up during a raging apartment fire in Georgia — and into the arms of Capt. Scott Stroup, a firefighter from the DeKalb County Fire Department.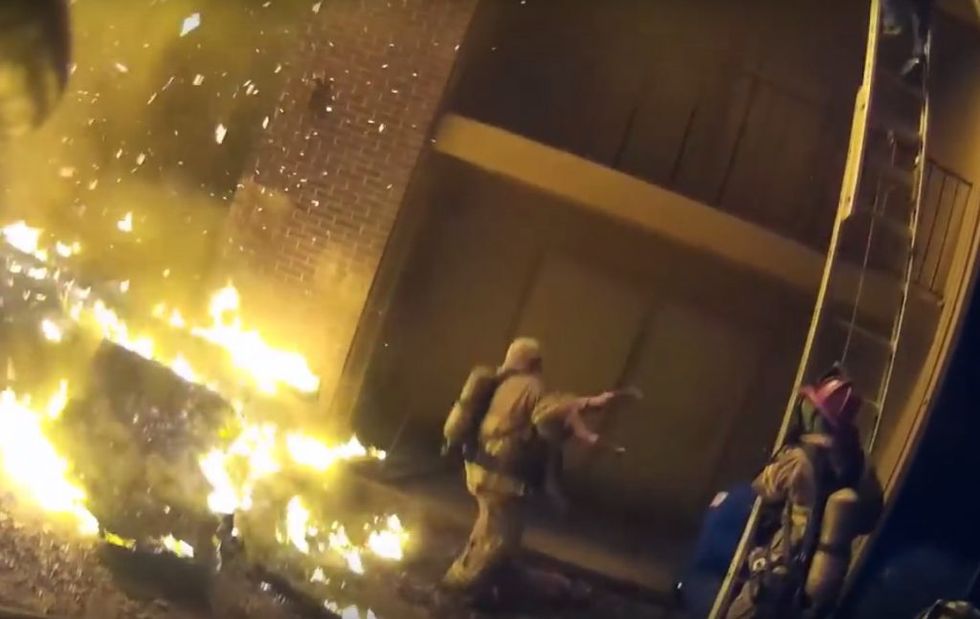 Image source: YouTube screenshot
The fire occurred before dawn Jan. 3 at the Avondale Forest Apartments, WXIA-TV reported, adding that 12 people were injured — eight of whom were children.
"We were catching babies like a football — literally," Capt. Eric Jackson said, CBS News reported. "There were adults that were on the balcony that were dropping their babies right into our arms. We had a couple firefighters catching babies, so it was just really incredible."
Capt. Jackie Peckrul, a mother of triplets, caught one of those babies.
Peckrul got a ladder to rescue the family's eight children, WAGA-TV reported, but when she looked up she saw a baby wrapped in a blanket — and falling.
"That was the only thing running through my mind... 'Lord, let me catch this baby,'" Peckrul told WAGA.
"My hands came off the ladder, and I got 'em," she added.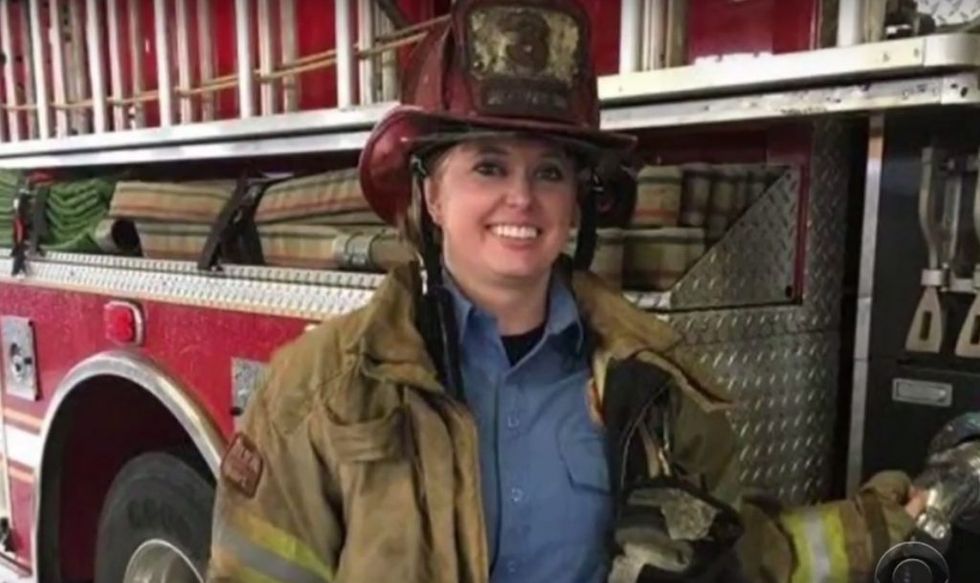 Capt. Jackie Peckrul (Image source: YouTube screenshot)
But Peckrul is brushing off the accolades.
"I don't really feel like a hero," she told WGCL. "I don't think any of us do. It's our job ..."