A McDonald's in the Los Angeles area flipped more than a plethora of patties Wednesday — the Lynwood restaurant did a solid for females far and wide by turning its iconic golden arches upside-down in advance of International Women's Day on Thursday.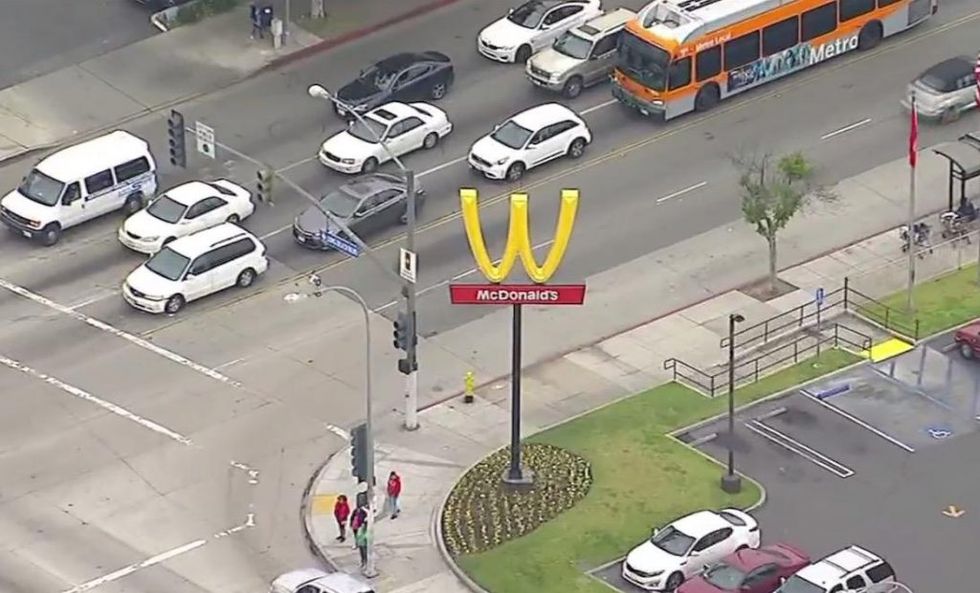 Image source: KABC-TV video screenshot
"Today — and every day — McDonald's recognizes the extraordinary contribution of women," McDonald's said in a statement, KABC-TV reported. "We have a long history of supporting women in the workplace, giving them the opportunity to grow and succeed. In the U.S. we take pride in our diversity and we are proud to share that today, 6 out of 10 restaurant managers are women."
While KCAL-TV said the Lynwood location appeared to be the only one taking part in the celebration locally, KABC reported that the 100 other restaurants owned by female operators across the country are participating.
In addition to upside-down golden arches outside, KABC added that McDonald's customers also will see the flipped logo on packaging, crew shirts and hats as well as bag stuffers.
Cynthia Longoria — a 19-year-old who lives and works in Lynwood — told KCAL she appreciated the gesture.
"That's amazing," she told the station. "As a female in a low-income family, from a minority, it's great to see representation of not only my gender but in my neighborhood. It feels awesome."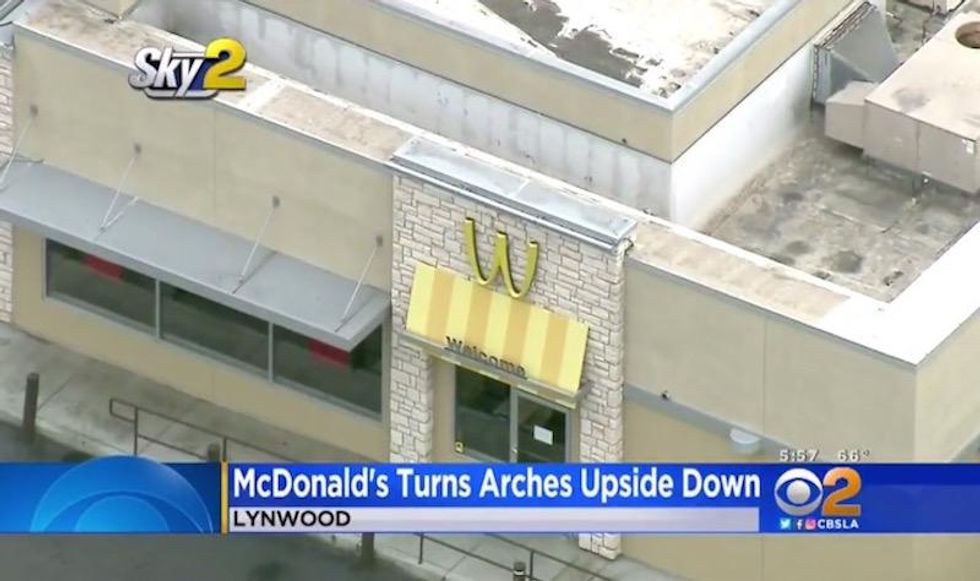 Image source: KCAL-TV video screenshot
Longoria added to KCAL that International Women's Day is a reminder for women to become empowered.
"I think about it a lot," she added to the station, "because I think every day is International Women's Day. Because without women, this world would not be going around. It's just a reality of the situation."