Three males walked up to a vehicle about 7:20 p.m. Wednesday in Chicago, and one of them pointed a gun at the driver and demanded his vehicle, authorities told the Chicago Tribune.
But there was a big problem for the enterprising trio: Their target was a retired Chicago police officer, the paper said.
Indeed, the retired officer had his own gun and promptly shot the male who pulled a gun on him, the Tribune reported.
The wounded male was hit in his upper body and taken to a hospital in critical condition, the paper said, adding that he was pronounced dead at 7:40 p.m.
The Cook County medical examiner's office identified him as 20-year-old Lazarick West.
What happened to the two other males?
The two other males fled the scene but were soon captured and placed in police custody, WLS-TV reported. Cops said a handgun was recovered, the station reported.
The former officer, who neighbors said is in his 60s, retired eight years ago, WLS reported. He also was taken in for questioning, the station said.
Since the retired officer served in the jurisdiction where the incident occurred, the Tribune said another city jurisdiction will handle the investigation to avoid a conflict of interest.
The Civilian Office of Police Accountability won't be investigating since the officer is retired, WLS said.
What did neighbors have to say?
Many first responders live in the area where the attempted carjacking occurred, WBBM-TV reported, and neighbors told the station that the trio most definitely targeted the wrong place and the wrong guy.
"I think that just goes to show exactly how secure this environment is," neighbor Anton Lavito told WBBM. "It's obviously bad luck on their part."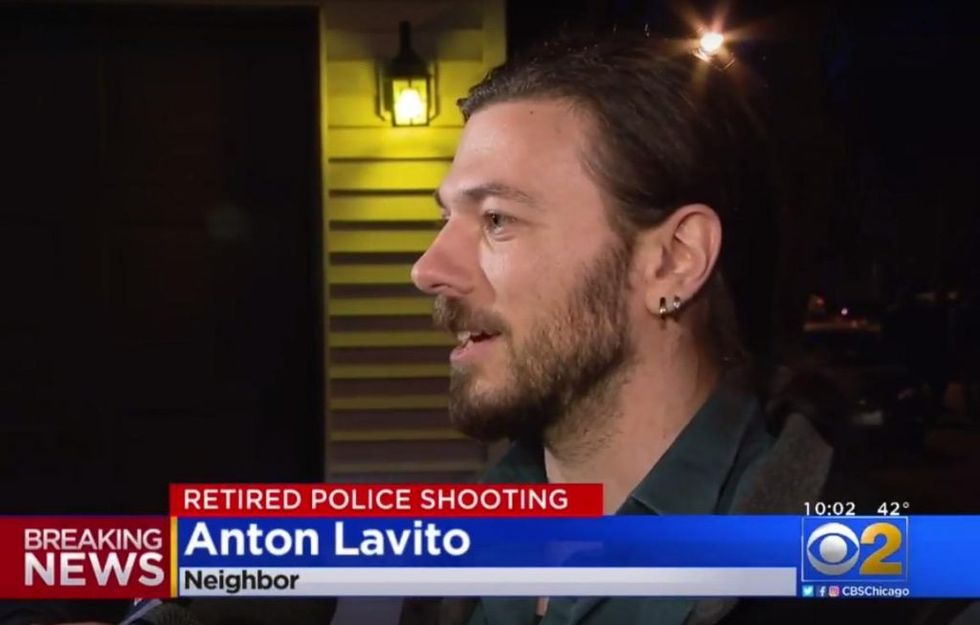 Image source: YouTube screenshot
Police don't believe the retired officer was injured, the station added.