A furious left-wing woman was caught on video cursing out conservative students at Santa Clara University, ripping up their signs and reportedly calling them "a bunch of f***ing Trump supporters," Campus Reform said.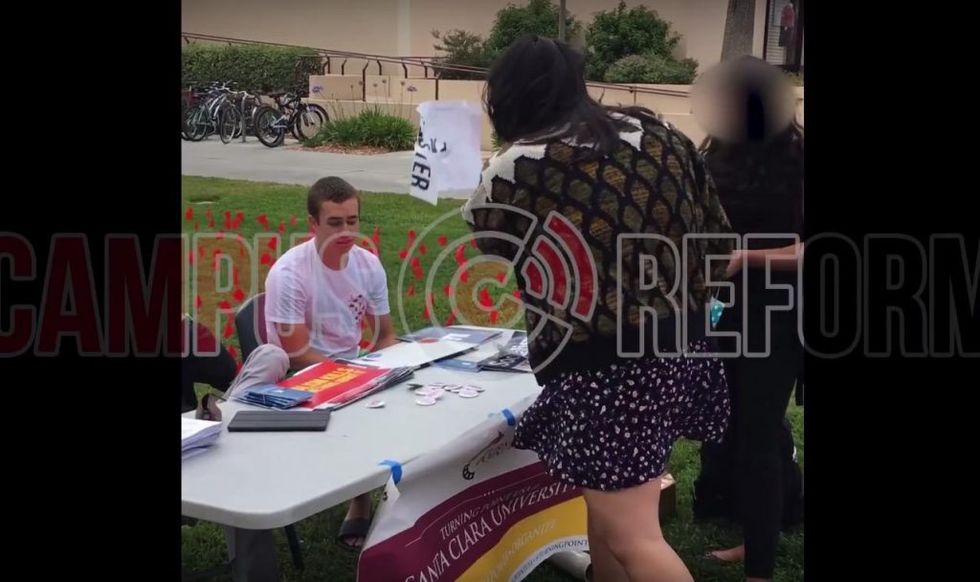 Image source: YouTube screenshot
The California college's Turning Point USA chapter was manning an outdoor table display as part of a May 31 event honoring victims of 20th century socialist and communist regimes, the outlet said, adding that the group displayed 1,000 red flags on campus, each of which represented 94,360 lives.
But the woman in question apparently didn't like that very much.
What happened?
She approached the TPUSA students at the table and delivered a loud, expletive-laden rant as she tore up and ripped down their anti-socialist posters, club members told Campus Reform. A portion of the incident was caught on video.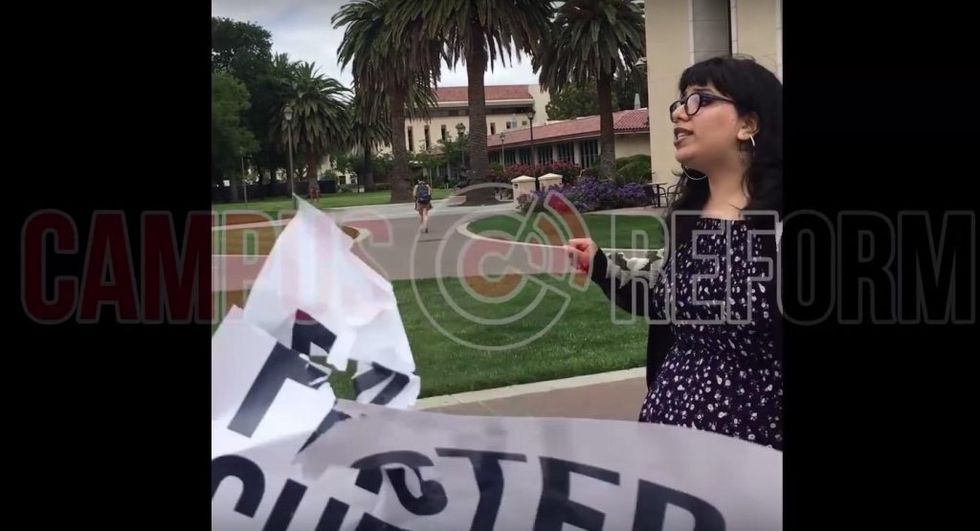 Image source: YouTube screenshot
The conservative students tried to dialogue with her. But when she was asked if she'd heard of Venezuela's poor living conditions, the woman angrily replied, "Have you heard of Puerto Rico?"
She also appeared to attempt to slap a phone out of TPUSA chapter president Rhaaghav Kanodia's hand and flip over the table in the direction of several TPUSA students, Campus Reform said.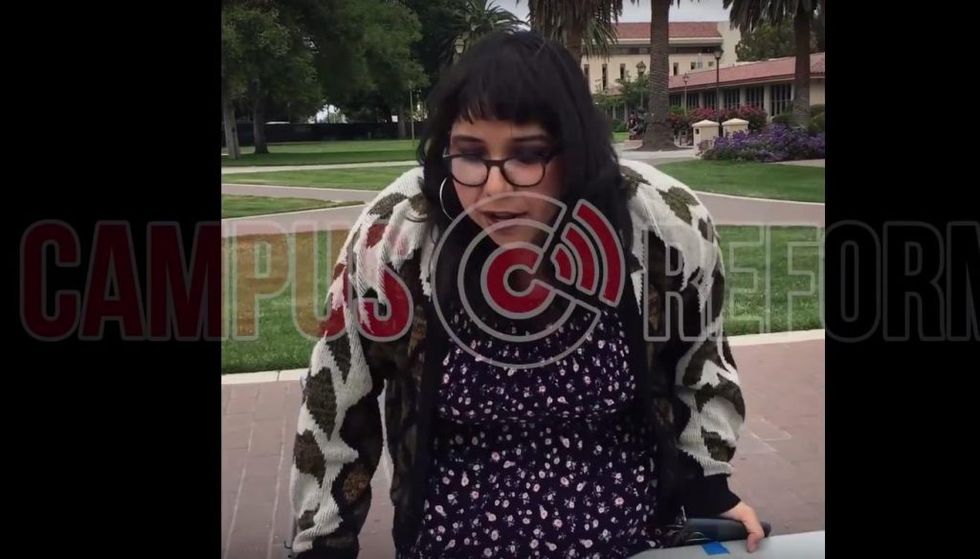 Image source: YouTube screenshot
When an ROTC student tried to tell the woman that capitalism had improved many lives around the world, she wouldn't listen and instead said he was wearing a uniform that is used "to shoot brown people," the outlet said, citing eyewitnesses of the incident.
Kanodia, the group's president, finally asked the woman to "please be respectful or leave," but she instead ordered him to "sit your a** down" and "shut the f*** up," Campus Reform said, citing witnesses.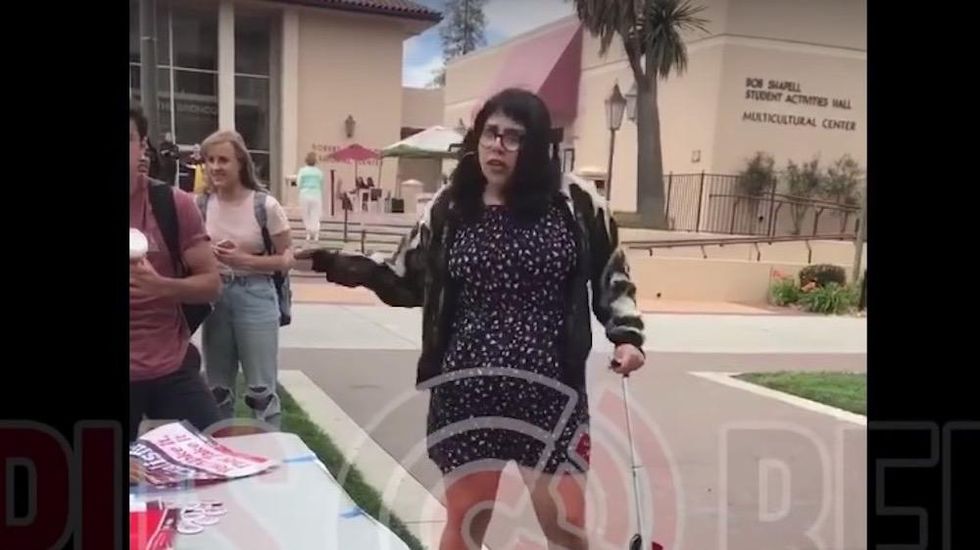 Image source: YouTube screenshot
The woman's demeanor apparently took a sudden turn for the better as campus security approached the scene — in fact, the woman fled the area, the outlet reported.
Here's the clip. (Content warning: Rough language):
The bigger picture
Kanodia told Campus Reform that "nothing really happens" when conservatives are discriminated against on campus.
In fact, the Santa Clara University Associated Student Government blocked the TPUSA chapter's registration over complaints about the group's conservative views, Kanodia told the outlet, adding that the TPUSA chapter had to be officially recognized by the vice provost.
Spencer McLaughlin, the chapter's vice president, told Campus Reform that conservative students are hesitant to express their beliefs on campus, adding that many fear receiving lower grades or hostility when they share their views in the classroom.
"Liberals often say they are the ones of tolerance and diversity, but when someone puts on a pro-capitalism display, they lose their minds," McLaughlin told the outlet.
The TPUSA chapter told Campus Reform that it hopes the university will see that conservative students are at risk on campus and that the administration will view conservatism in a different light.