Police arrested a Toledo, Ohio, woman for spray painting the N-word, a swastika, and 'Hail Trump' on her neighbor's home Friday night, WTVG-TV reported — but that only inspired nearby residents to unite in an attempt to make things right.
Police on Saturday afternoon were compelled "to make forced entry" into Patricia Edelen's home after they secured "multiple warrants" against her, and she "ran from the officers inside her residence," Sgt. Paul Davis told the station.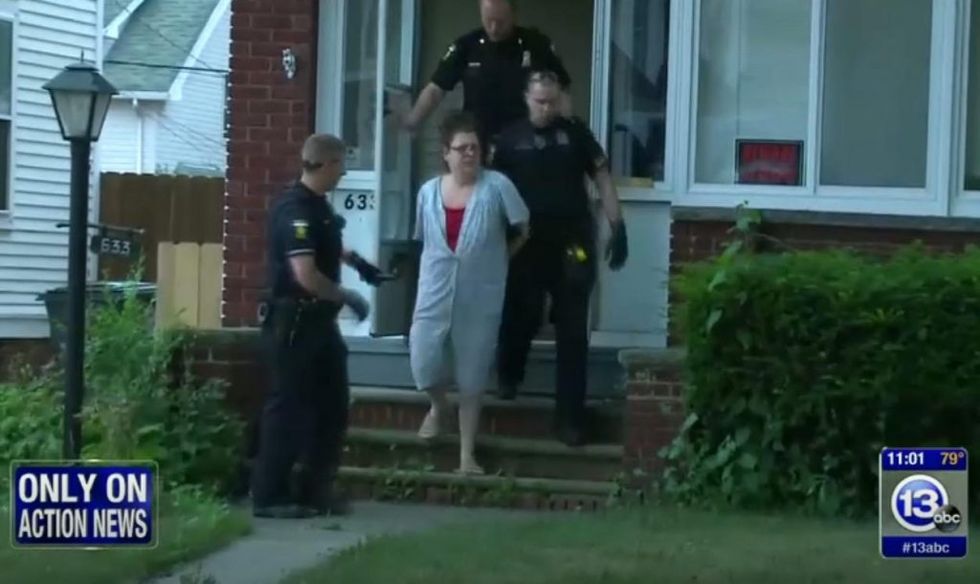 Image source: WTVG-TV video screenshot
Edelen was charged with ethnic intimidation by reason of race, color, religion or national origin, criminal mischief, and criminal damaging/endangering property to cause/create substantial risk of physical harm —  all first-degree misdemeanors, WTVG said, citing the police report.
Edelen, 47, was arraigned Monday in Toledo Municipal Court where a judge continued bond at $25,450 and issued a no-contact order with the victim, the Toledo Blade reported, adding that Edelen pleaded not guilty to all counts.
She was being held in the Lucas County jail, WTVG said.
What did neighbors have to say?
A man who lives next door to Edelen — who gave only a first name, Chris, to the station — said he's had problems with Edelen and even installed surveillance cameras on his home because of her.
Police used video from his cameras to identify Edelen, WTVG said, adding that Chris said it showed a person "shaking a can of spray paint, and ... spraying" and then walking away and coming back: "She made multiple trips," he told the station.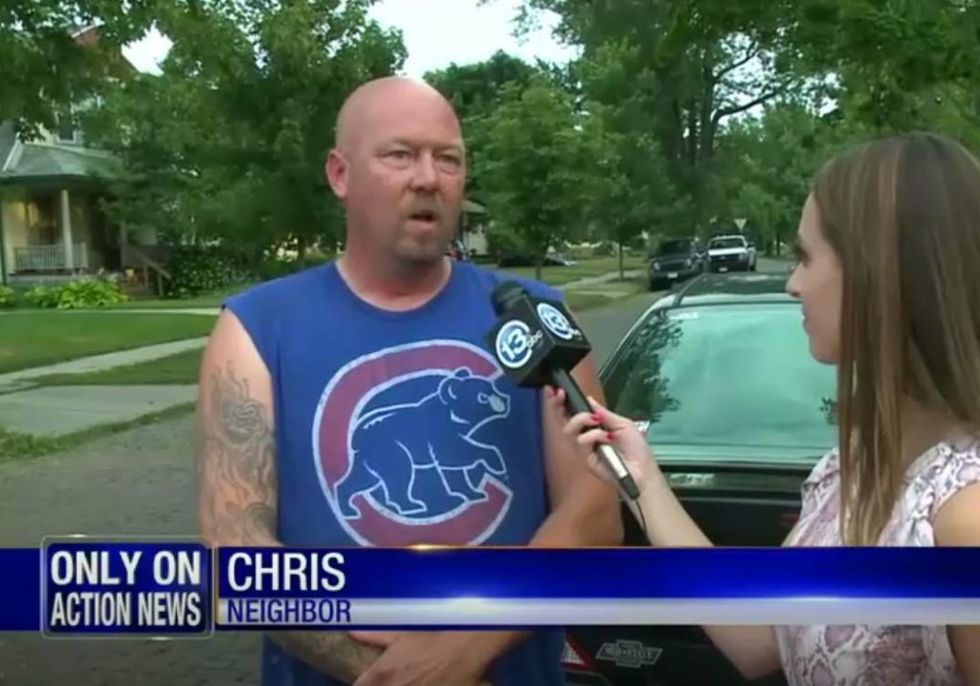 Image source: WTVG-TV video screenshot
Pat Balderas lives a few doors from where the incident occurred, WTVG reported.
"It's a hate crime, it's more than a misdemeanor," she told the station. "It can't happen, it has to be stopped."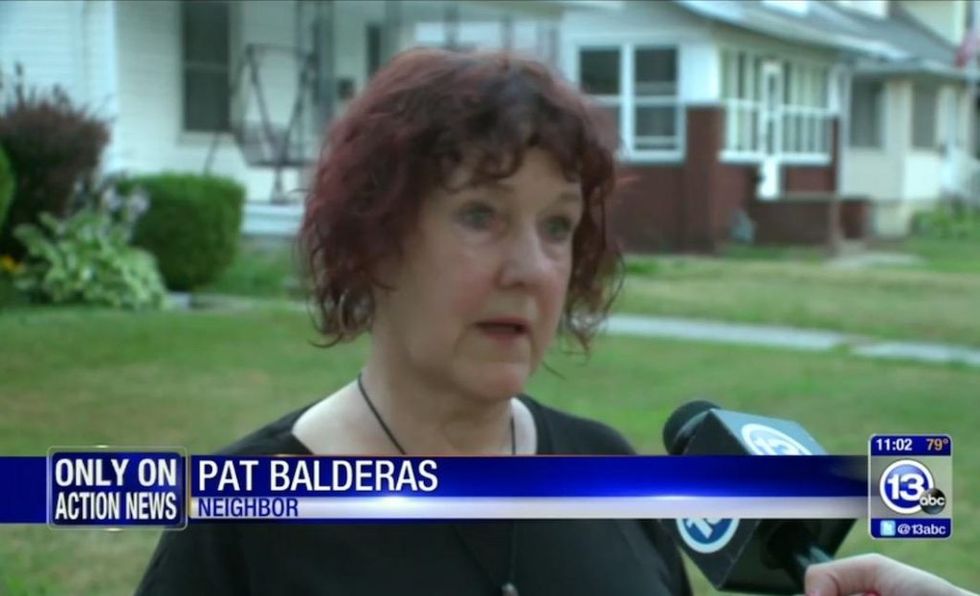 Image source: WTVG-TV video screenshot
Nearby residents come together
Several community members and neighbors came together to wash away the spray-painted words from the front of the brick home, WTVG reported.
"The good feeling that came from fixing that situation outweighed the initial shock of, 'Whoa! In my neighborhood?" Baldaras added to the station.
Mayor Wade Kapszukiewicz echoed Baldaras' sentiments, telling Newsweek it "warms my heart" that residents united to help amid the sadness.
"That something terrible and hateful happens, and that the neighbors of that community decide to come together and send a stronger message of solidarity and love... that warms my heart," he added to the magazine.