A Florida high school teacher was caught on video taking Republican campaign signs from outside GOP headquarters in Jacksonville and admitted to the act, WTLV-TV reported.
Her reason?
She told the station she thought the signs had been placed illegally and that her taking them earlier this month was an "accident."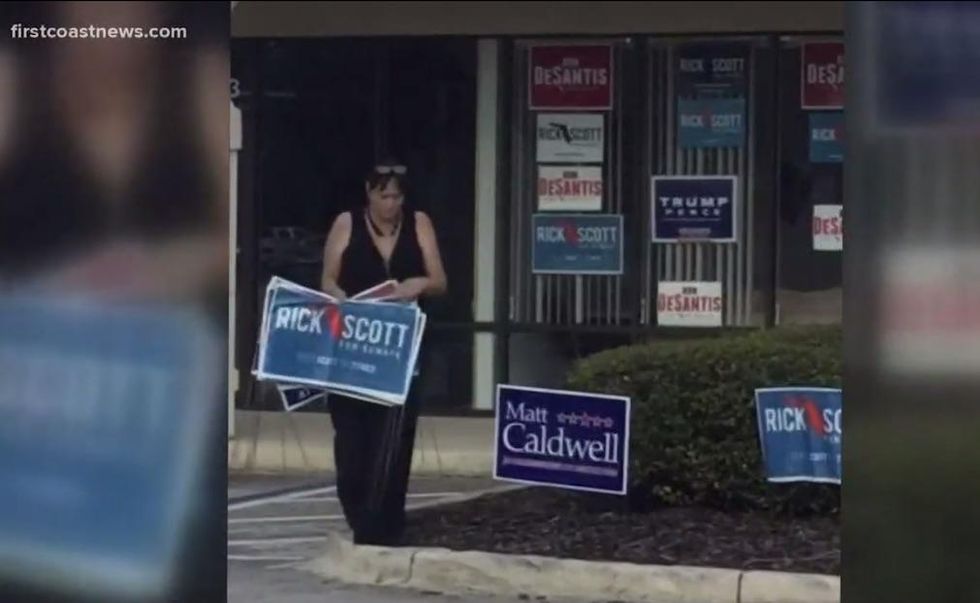 Image source: WTLV-TV video screenshot
Mary Dobbins, a special education teacher at Westside High School, added to WTLV that after she realized her mistake, she called the GOP and returned the signs.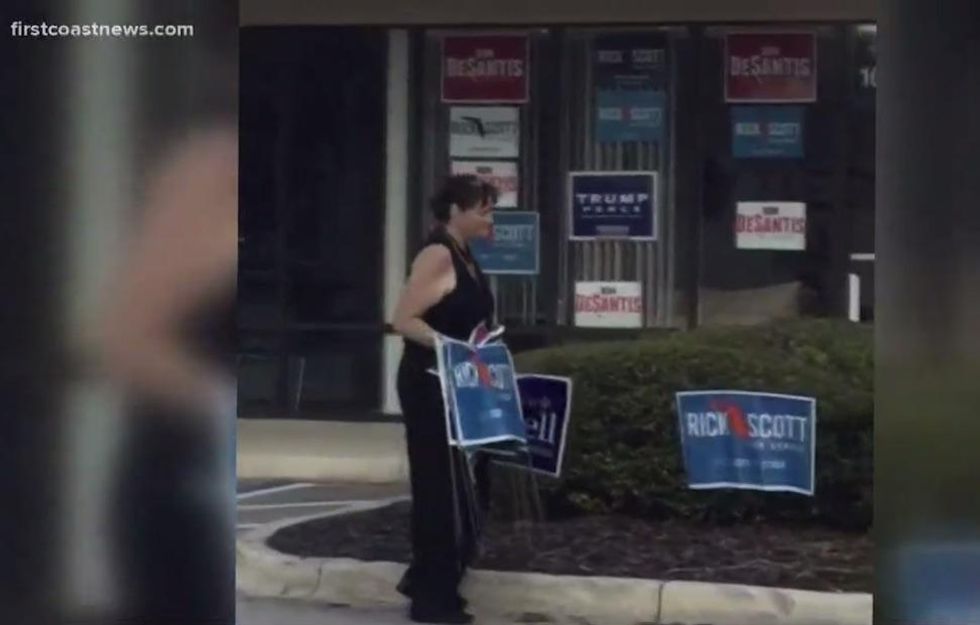 Image source: WTLV-TV video screenshot
'Serial sign stealer'
But the GOP office told the station Dobbins didn't contact them and that their signs are still gone.
GOP volunteer Karen Morton added to WTLV that their campaign signs have been disappearing since July, and a spokesperson called Dobbins a "serial sign stealer" — but headquarters officials weren't planning on pursuing charges because they don't want her to lose her job.
Morton told the station between 15 and 20 signs were stolen Sept. 15 from in front of GOP headquarters. A shopper took video and photos of the act, WTLV reported, and a police report was filed. Police said sign stealing is a misdemeanor, but it could rise to a felony due to the number of signs taken, Morton told the station.
'She got scared'
Former Jacksonville City Councilman Doyle Carter told WTLV that Dobbins was caught taking his campaign signs earlier this summer.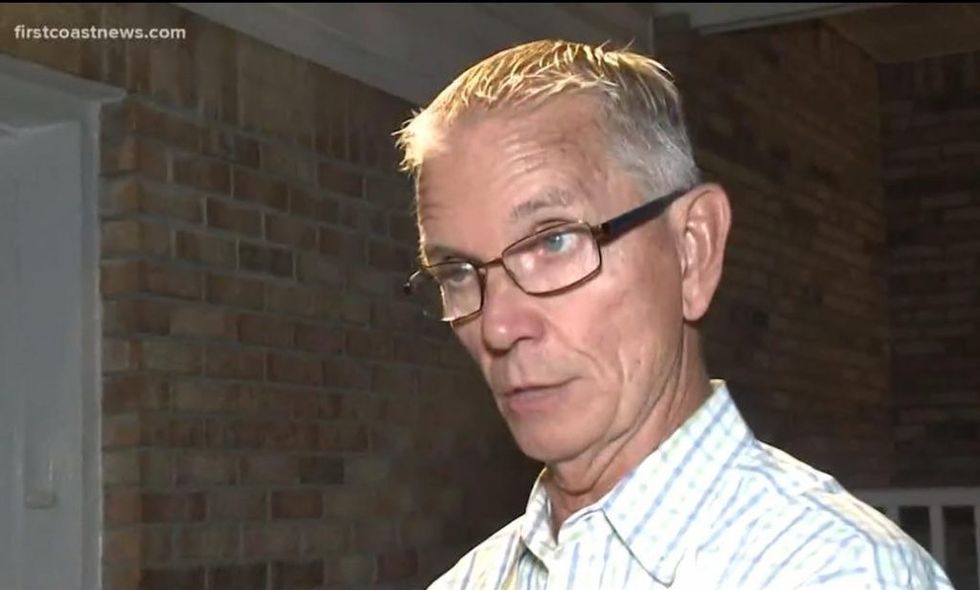 Doyle Carter (Image source: WTLV-TV video screenshot)
A friend of Carter's allegedly caught Dobbins on camera taking the signs, and the station said the car in those images is the same one seen in Dobbins' driveway when the WTLV reporter spoke to her.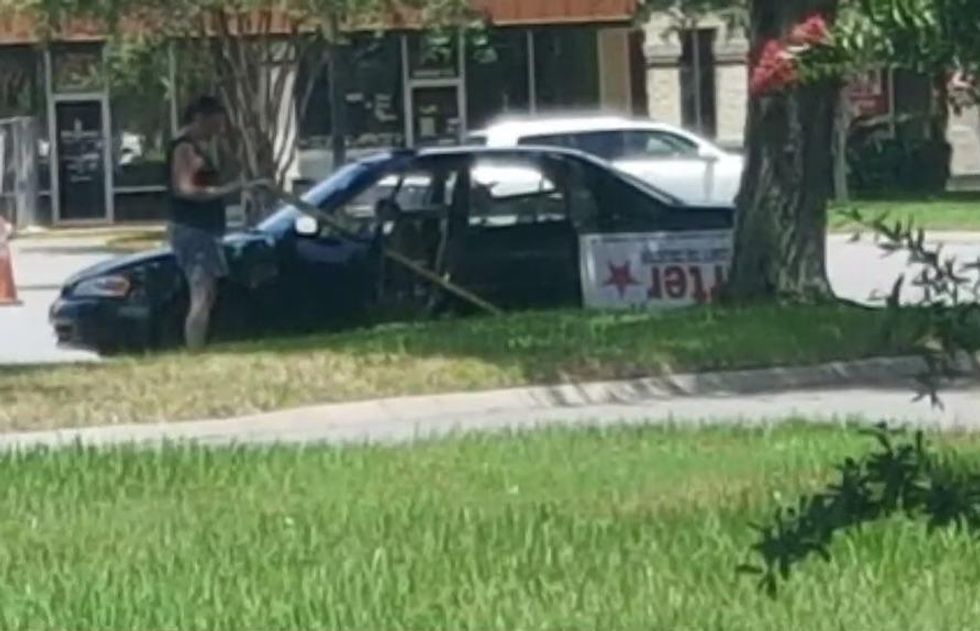 Image source: WTLV-TV video screenshot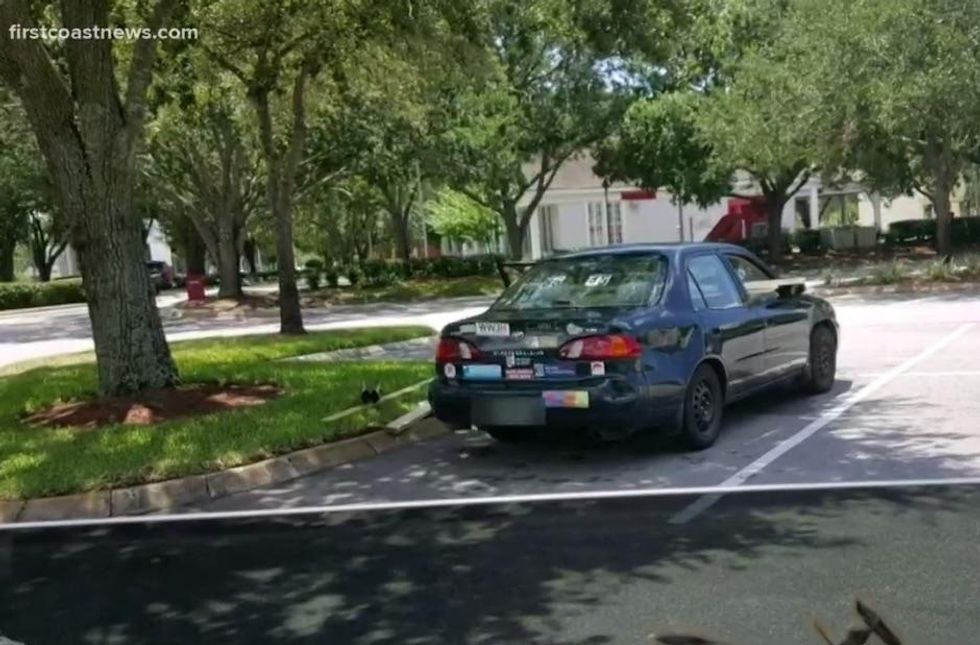 Image source: WTLV-TV video screenshot
Carter told WTLV Dobbins "got scared" knowing she had "done wrong" and began trying to put his signs back. He also said he wouldn't pursue charges, the station reported.
Dobbins didn't answer further questions, WTLV said, and Duval County Public Schools didn't respond to a request for comment.
(H/T: EAGNews)