U.S. Supreme Court nominee Brett Kavanaugh bowed out of teaching a January class at Harvard Law School as sexual assault allegations threaten his confirmation to the high court, the Washington Post reported, citing a Monday email from the school to students.
"Today, Judge Kavanaugh indicated that he can no longer commit to teaching his course in January Term 2019, so the course will not be offered," Catherine Claypoole of the law school curriculum committee wrote to students, the paper said.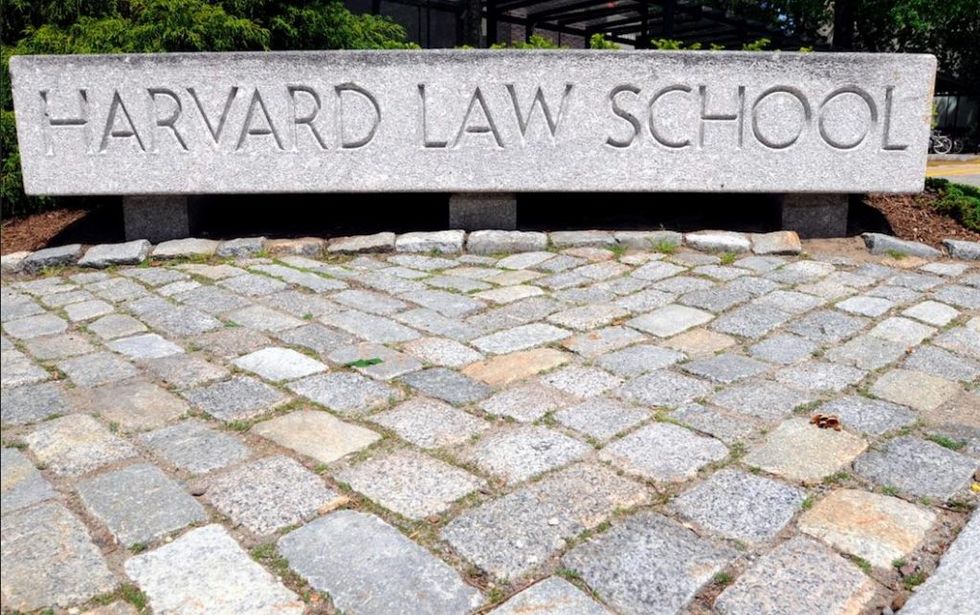 Photo by Darren McCollester/Getty Images
Harvard Law School grads sign letter
Kavanaugh's decision came amid more than 800 Harvard Law School graduates signing a letter in less than three days calling on their alma mater to cancel Kavanaugh's appointment as the Samuel Williston Lecturer on Law and disallowing him to teach in the winter term, the Post reported.
"Now more than ever, HLS must send a clear message that it takes sexual violence seriously," the letter to Dean John Manning said, according to the paper. "The accusations against Judge Kavanaugh, including those by Dr. Christine Blasey Ford, are credible and grave. They seriously call into question his character and morality, and should disqualify him from ... any position of esteem, including lectureships at HLS."
Kavanaugh has denied the accusations against him.
'People are coming together'
Jessica Lynn Corsi, a law lecturer and 2010 Harvard Law graduate, said the letter — which hadn't been delivered to the dean as of Monday evening — matters not only because of the number of signatures on it but also due to "the character and the work of the people that are signing on," the Post said.
"People are coming together to say, 'This isn't the type of person we want teaching at Harvard Law,'" she added to the paper.
Mariel Goetz, a 2008 graduate, told the Post that Harvard Law School should take the lead on issues like this and send a message that people aren't simply entitled to the school's prestigious lectureships. She added to the paper that signature gathering will continue as the group continues working toward getting Kavanaugh's appointment rescinded.
The dean speaks out
Dean Manning assured students, the Post said, that "when concerns and allegations arise about individuals in our teaching program, we take those concerns and allegations seriously, conduct necessary inquiries, complete our process, and then act."
Harvard Law School student leaders didn't immediately respond to a request for comment Monday, the paper noted.