A Southern California church was vandalized early Sunday morning with spray-painted satanic symbols and vulgar phrases on its outer walls, KNSD-TV reported, adding that police are investigating the incident as a possible hate crime because it took place at a religious institution.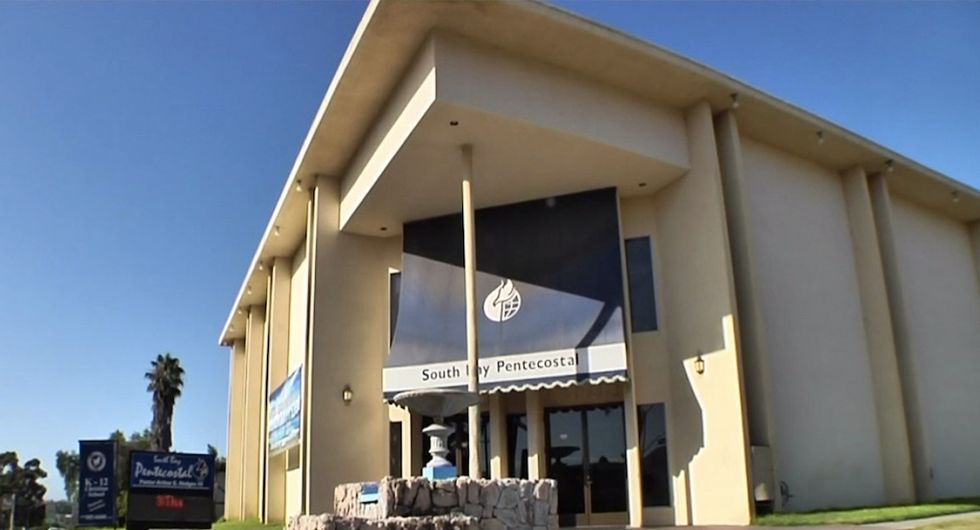 Image source: KNSD-TV video screenshot
And the executive pastor of South Bay Pentecostal Church in Chula Vista — about 15 minutes south of San Diego — told the station he believes his church was targeted because of its opposition to an upcoming Drag Queen Story Time.
"We've stood up the last several weeks to share our concern regarding the upcoming Drag Queen Story Hour," Amado Huizar told KNSD. "We feel that maybe, perhaps, those two are connected."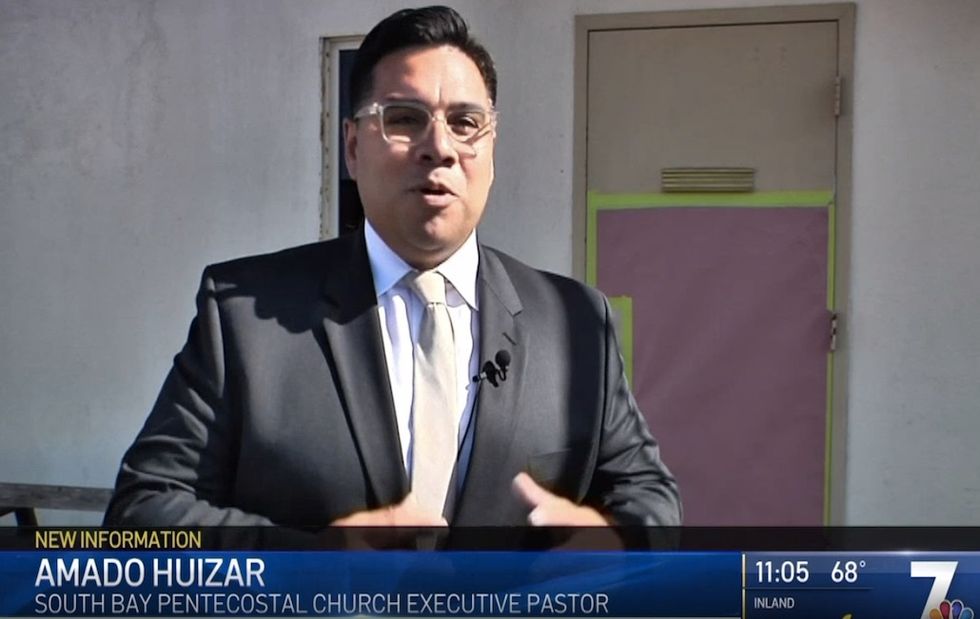 Image source: KNSD-TV video screenshot
But police said at this time there's no connection between the vandalism and the Drag Queen Story Time, which is scheduled to take place Tuesday at the Chula Vista Public Library, the station reported.

The Drag Queen Story Hour phenomenon — during which drag queens read to children and toddlers, typically at public libraries — has been gaining popularity as well as opposition across the country over the last few years.
What did the group helping to host the Drag Queen Story Time have to say?

The South Bay Alliance, which is helping to host the Drag Queen Story Time, denounced the vandalism, KNSD said.
"It has no place in any political dialogue," a statement from the group said, according to the station. "I sincerely hope it was not in response to their position on the story time, but if it was, it is extremely inappropriate."
'Heartbroken'
Huizar told KNSD he was "heartbroken" after getting a phone call about the vandalism, which took place about 3 a.m.
"We did not paint over [the graffiti]. We're waiting for the investigation to be complete," he told the station, which showed images of cardboard covering the tagging.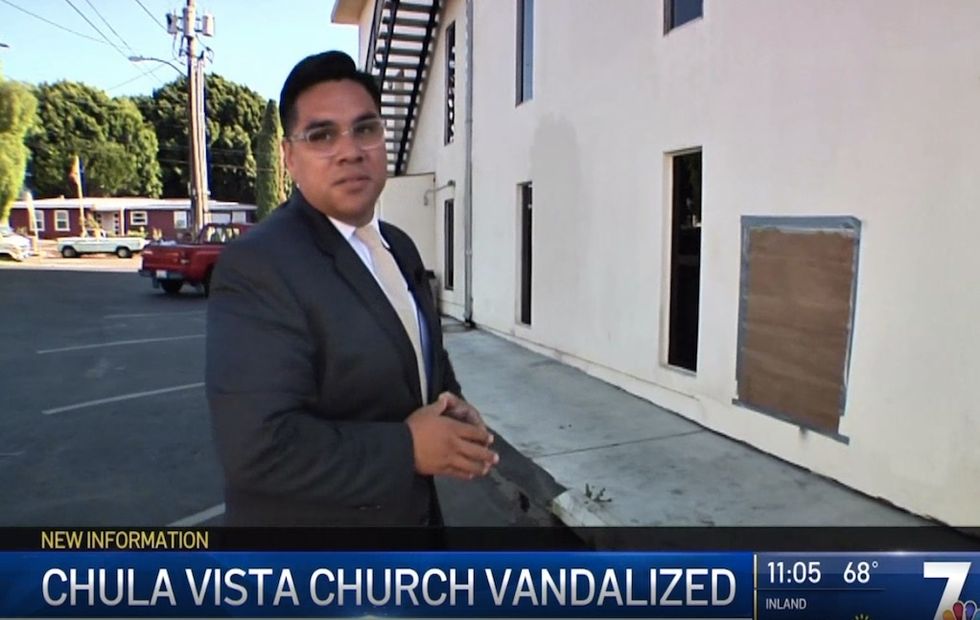 Image source: KNSD-TV video screenshot
Anything else?

No arrests have been made, but police told KNSD two people were spotted on surveillance video outside the church and taking off in a four-door sedan.
Huizar added to the station that the video showed two men exiting a dark-colored sedan with backpacks and spray cans.