A Texas father said he shot at a peeping Tom outside his daughter's bedroom window after the culprit lunged at him with a knife, KENS-TV reported.
What are the details?
San Antonio police told the station the man's daughter caught someone staring at her through her bedroom window around 10:30 p.m. Wednesday, and she immediately left her room and told her dad.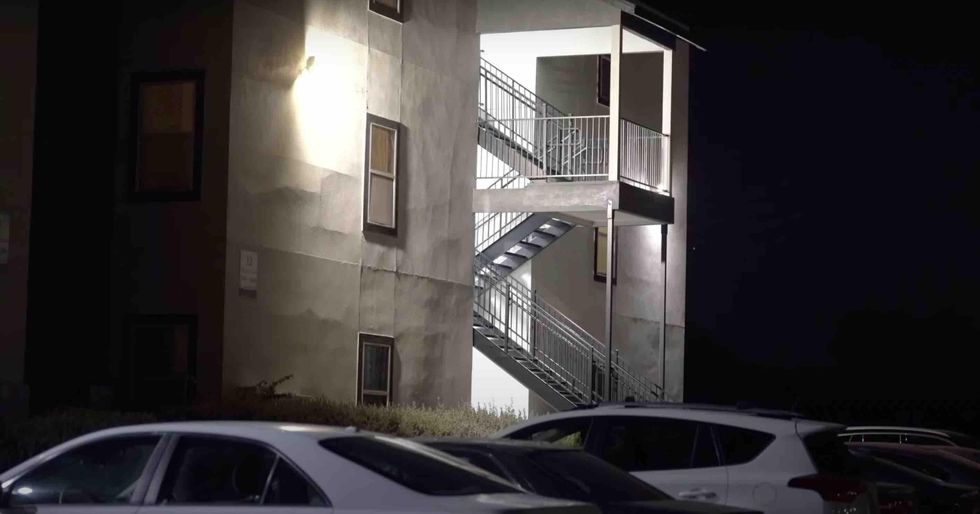 Image source: YouTube screenshot
The father ventured outside and caught the man near his daughter's window, and he told police the man pulled out a knife and lunged at him, KENS reported.
With that, the father said he pulled out a gun and shot several times toward the suspect, the station said.
Police told KENS they didn't find anyone with gunshot wounds. A police helicopter searched the area as well and couldn't locate anyone, the station said. The incident occurred in the 6800 block of Seco Creek near Loop 1604 on the far northwest side of town, KENS said.
Police added to the station that suspect is described as being in his 30s with a beard.

The father is not expected to face any charges, police told KENS.
Man shoots at 'peeping Tom' he caught looking at daughter through bedroom window youtu.be
Another peeping Tom incident
In June 2021, a Texas father and mother allegedly caught a man fondling himself while looking at their young daughter through her bedroom window. The child spotted the man, screamed, and her armed parents ran into her bedroom and then into the front yard to confront the suspect.
The suspect fled across the street to a Valero gas station, and while the mom held the suspect at gunpoint, the dad asked the attendant to call police. But the suspect wrestled with the mom, took her gun, and pointed it at her — after which the dad shot the suspect three times.
According to the Harris County Sheriff's office, the suspect was taken to a hospital in critical but stable condition.