A group of enraged leftists screamed bloody murder as they climbed atop, pounded on, and chased a car whose driver navigated through a Daunte Wright protest Tuesday evening that the city of Minneapolis apparently did not sanction.
What are the details?
Protesters were in the streets outside the Hennepin County courthouse in downtown Minneapolis where the trial for Kim Potter — the Brooklyn Center officer who fatally shot Wright during a traffic stop in April — has been taking place, WCCO-TV reported.
But the demonstration was interrupted when a motorist was caught on video navigating a car through the crowd — and protesters lost it.
One man climbed atop the moving car as others pounded on the vehicle and appeared to try to open the driver's side door.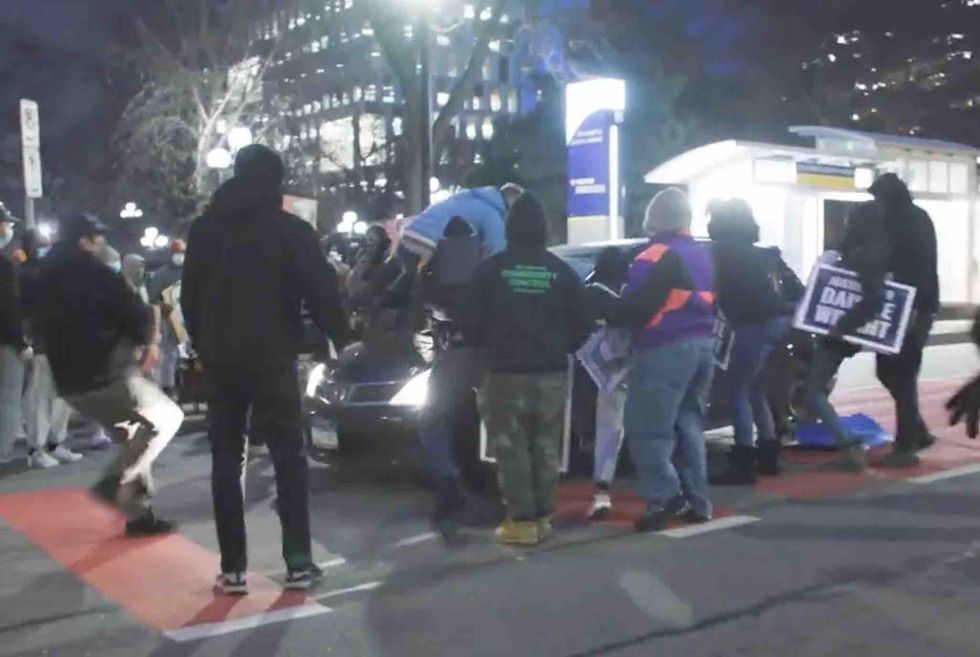 Image source: Twitter video screenshot via @oaktreeupheaval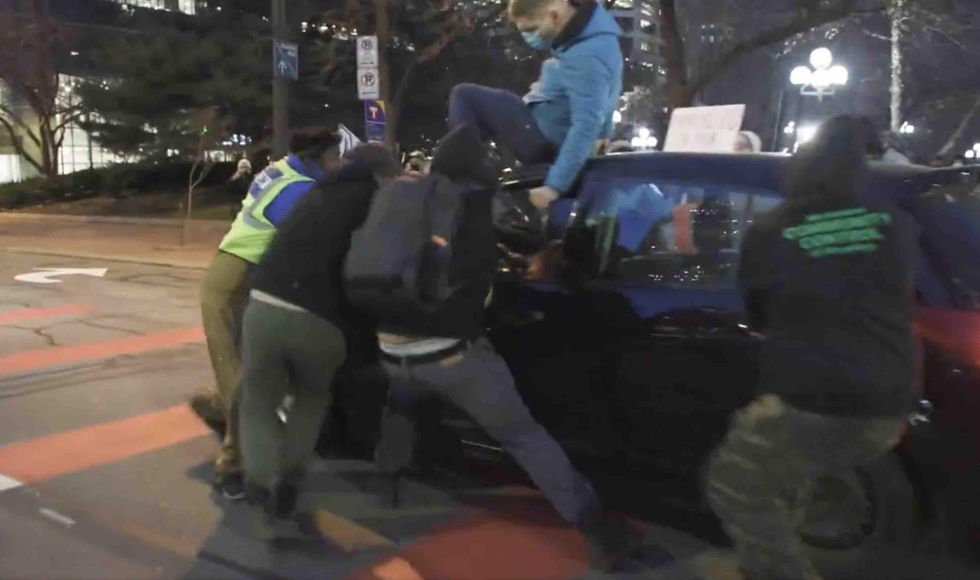 Image source: Twitter video screenshot via @oaktreeupheaval
Protesters repeatedly yelled out the car's license plate number as the driver briefly stopped the vehicle at a corner — with protesters chasing it down — before making a right turn and leaving the mob behind.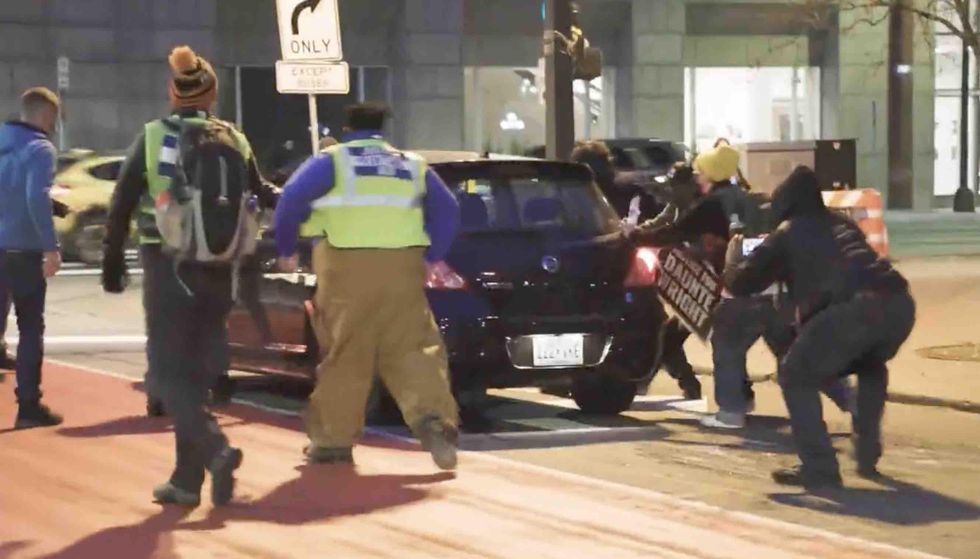 Image source: Twitter video screenshot via @oaktreeupheaval
A crying woman said the car hit her, but WCCO said it was told no one was seriously hurt.
One woman off-camera can be heard angrily stating that "there are babies out here that are fighting for people who lost their lives."
Content warning: Language:
A Minneapolis police spokesperson told KMSP-TV that the department learned of the incident after the fact via online videos. The station added that as of 6 p.m., none of the protesters had filed reports on the incident. KMSP also reported that the city apparently didn't sanction the march, and police said it's unclear what action will be taken in the case.
The police spokesperson also told the station that officers were monitoring the protest from a distance and protesters took measures to protect the group from further disruptions.
Anything else?
Tuesday was the first day of jury selection in the Potter case, with four jurors seated, WCCO reported.
Potter was charged with second-degree manslaughter and faces up to 10 years behind bars if convicted. Police said the shooting of Wright during a traffic stop was accidental and that Potter thought she was grabbing her Taser when she pulled out her gun.
Wright was reportedly pulled over for expired license plate tags — but police attempted to arrest Wright after discovering a warrant out for him over an attempted robbery charge during which he allegedly choked a woman and held her at gunpoint.