Theodore Roosevelt, the 26th president of the United States, will have his likeness purged from the American Museum of Natural History in New York City.
A bronze statue of Teddy, who is on horseback and flanked by a Native American man and and a black man, will be removed, the New York Times reported.
The famous statue, which has been targeted for removal in the past, has greeted museum visitors since 1940.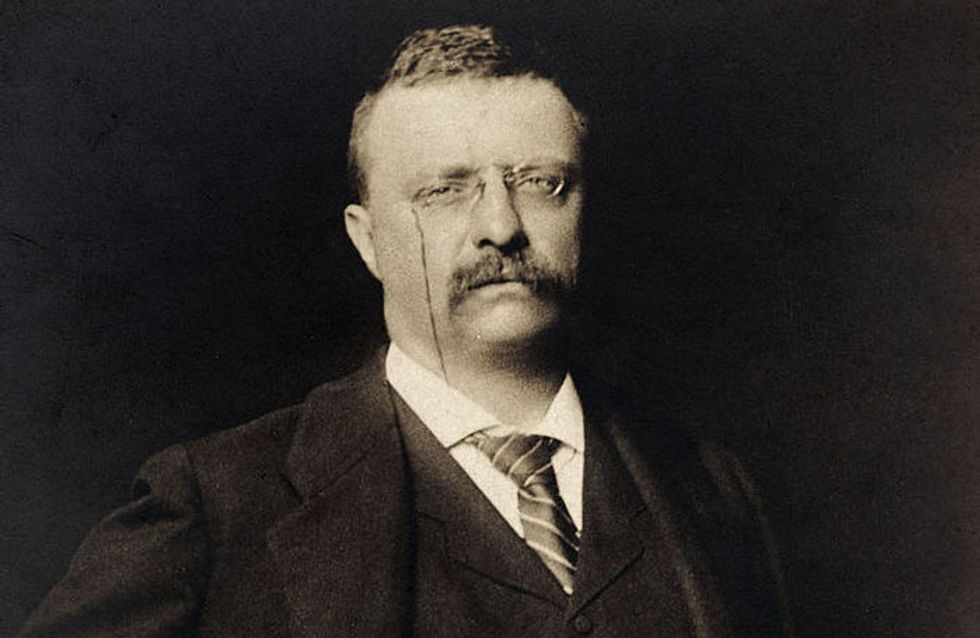 Culture Club/Getty Images
The problem with the statue, according to museum president Ellen Futter, is that is symbolizes American colonialism and embodies a racial "hierarchical composition."

"Over the last few weeks, our museum community has been profoundly moved by the ever-widening movement for racial justice that has emerged after the killing of George Floyd," Futter told the Times. "We have watched as the attention of the world and the country has increasingly turned to statues as powerful and hurtful symbols of systemic racism."
"Simply put, the time has come to move it," she explained.
In 2017, protesters vandalized the statue with red paint and demanded that the statue be removed, claiming it symbolizes white supremacy.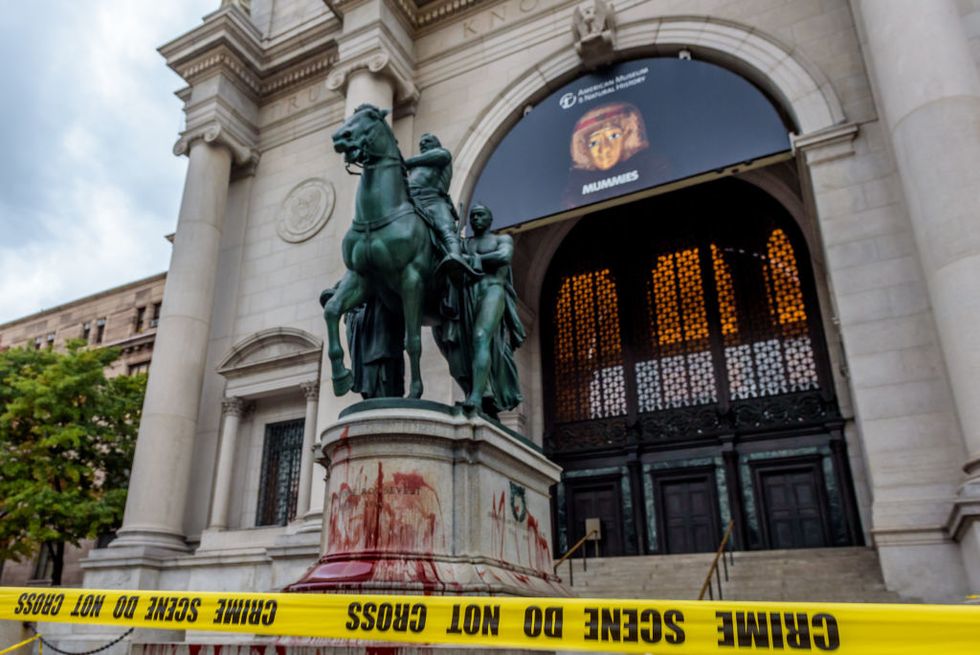 Erik McGregor/Pacific Press/LightRocket via Getty Images
The Roosevelt family has approved removing the statue, according to the Times.
Theodore Roosevelt IV, the great-grandson of President Roosevelt, said in a statement, "It is time to move the statue and move forward."
"The world does not need statues, relics of another age, that reflect neither the values of the person they intend to honor nor the values of equality and justice," the 77-year-old Roosevelt said. "The composition of the Equestrian Statue does not reflect Theodore Roosevelt's legacy. It is time to move the statue and move forward."
The museum did not immediately say when the monument will be taken down or what will replace it. However, Futter emphasized that the move is unrelated to Roosevelt himself.
In fact, the museum plans to enshrine Roosevelt's name on its Hall of Biodiversity "in recognition of his conservation legacy," Futter told the Times.