Nevada congressman Mark Amodei became the first House Republican on Friday to endorse the formal impeachment inquiry against President Donald Trump.
"I'm a big fan of oversight, so let's let the committees get to work and see where it goes," Amodei told reporters on a conference call, the Nevada Independent reported.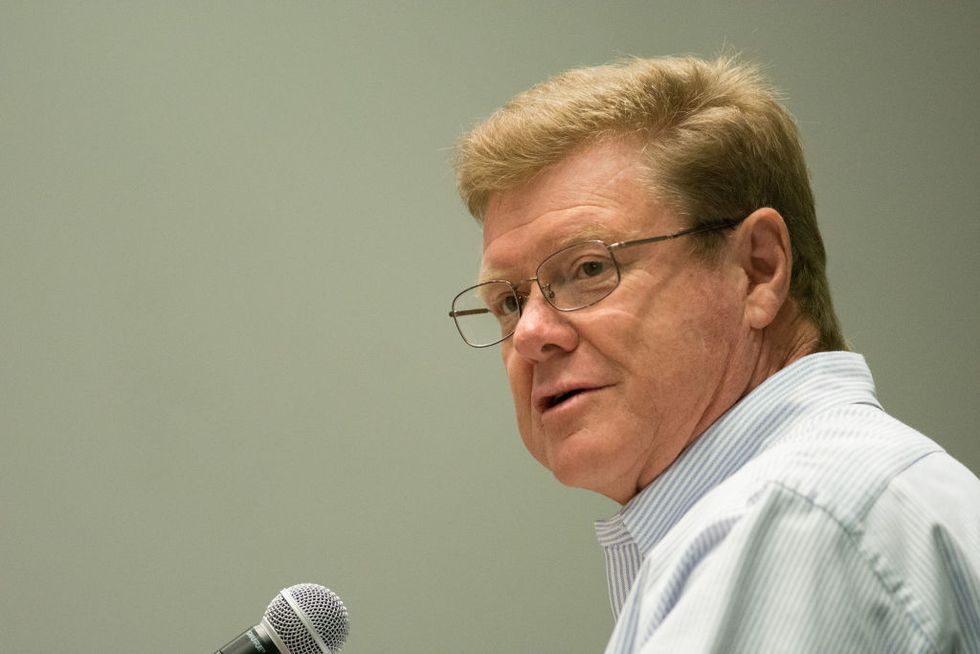 Rep. Mark Amodei David Calvert/Getty Images
Amodei, who has served in Congress since 2011, told reporters that while he does not currently support impeachment, Trump's controversial phone conversation with Ukrainian President Volodymyr Zelensky is concerning.

"Using government agencies to, if it's proven, to put your finger on the scale of an election, I don't think that's right," he said. "If it turns out that it's something along those lines, then there's a problem."
Amodei released a statement after the call to both clarify his comments and emphasize that he does not support impeachment — only congressional oversight into the president's activities, which includes the inquiry.
"In no way, shape, or form, did I indicate support for impeachment," Amodei said. "Anyone who reads [The Independent's] article and thinks that somehow there is a vote to convict before the process has played out – as called for by the resolution unanimously supported by everyone concerned — is simply, individual fantasy."