Christian students in a Pennsylvania public school recently asked permission to pass out Bibles to classmates in the cafeteria during lunch — but the principal of Mechanicsburg Area Senior High School allegedly said no, and now a law firm is getting involved.
Jeremy Samek, senior counsel of the Independence Law Center, told WPMT-TV that November's alleged request denial was the third time in the last two years that Christians in Action student club members have run into problems with the principal.
Samek told the station previous issues were resolved once the law center got involved, and "so it's just concerning this pattern continues in violation of pretty clear case law."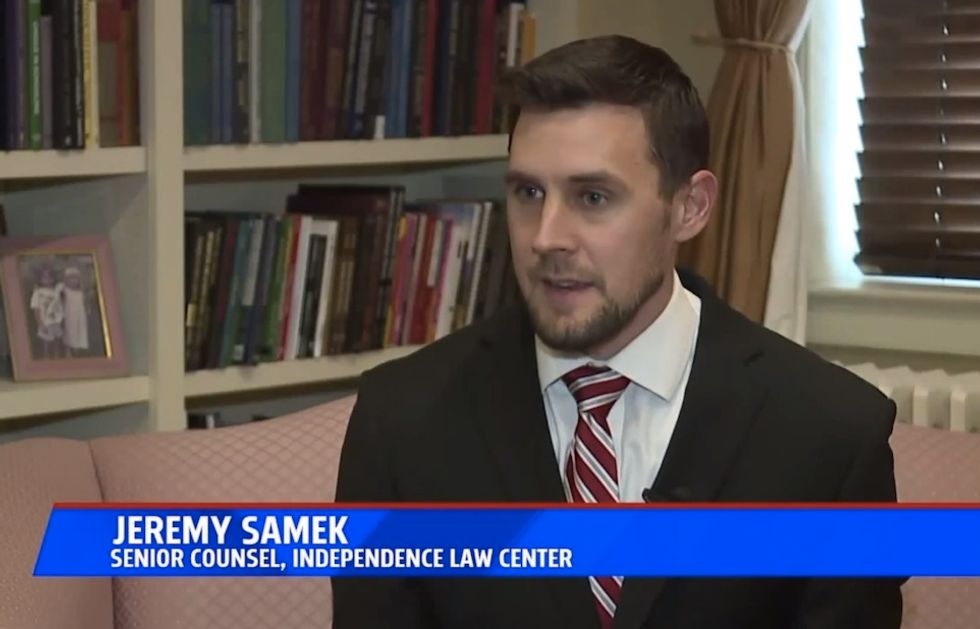 Image source: WPMT-TV video screenshot
What does the school district have to say?

Mechanicsburg Area School District issued the following statement to WPMT in regard to the Bible controversy:
MASD is aware of the concerns presented by the Independence Law Center. We received a letter yesterday from the center alleging that a student group was denied permission to distribute Bibles. MASD respects the rights of students to express themselves and distribute materials. MASD also recognizes that exercise of that right must be limited by the District's responsibility to maintain an orderly school environment and to protect the rights of all members of the school community. Accordingly, students do have the right to distribution of non-school materials prior to the start of the school day and after the end of the school day if they develop a plan for time, place and manner of distribution that is reviewed and approved by the administration. We plan to investigate the claims set forth in this letter and work with the students in accordance with the law and our local policy.
How is the law firm reacting to the district?
Samek told the station that while the school's policy complies with constitutional law, the way it's being executed is not.
"It's important to [students] that the school district understands what their rights are and so all students' rights can be protected," he said.
"The school has told these students that they cannot distribute Bibles to their classmates at any time during the school day," he added to Fox News, "but students don't lose their constitutional rights to speech when they enter the schoolhouse gate. Schools certainly have the right to limit it to non-instructional times and reasonable places but not to institute absolute bans during the school day, which is what they've done here."
Samek also told the cable network that the school policy affects all students, not just Christian students.

If the district does not respond to the Independence Law Center by Monday, the firm will approach the school board at its Tuesday meeting, WPMT reported.
"We're hoping not to sue," Samek told Fox News.