A retired Los Angeles firefighter fatally shot an intruder in his San Pedro home Thursday morning, KCBS-TV reported.
What happened?
The homeowner told police the suspect tried to enter his home through the front door, KABC-TV reported. The suspect then went around the side of the home and entered through a window, the station said.
Officials told KCBS the homeowner told the suspect he would call police if he didn't leave — to which the suspect reportedly replied, "F*** the police."
The homeowner said when the intruder moved toward him, he fired at the suspect, KABC reported.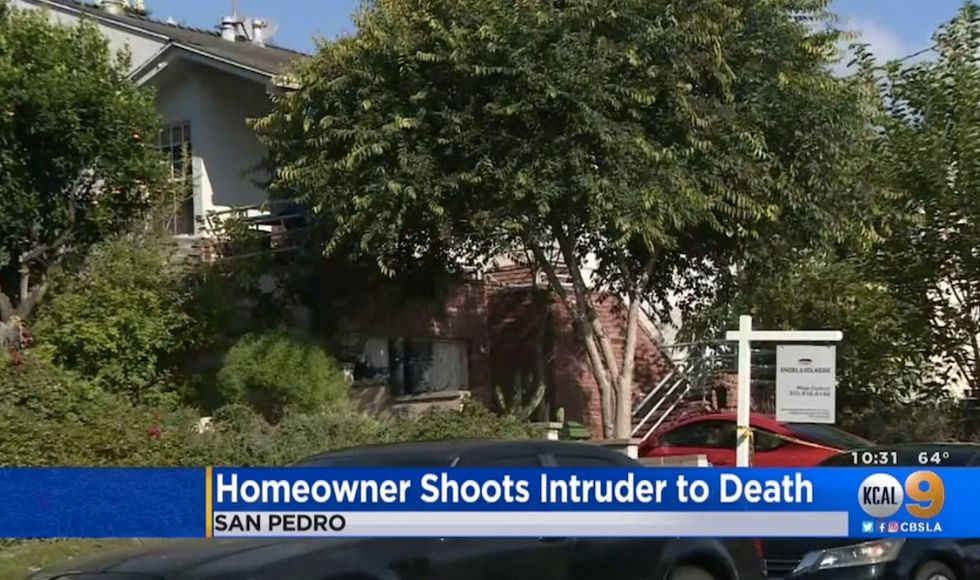 Image source: KCBS-TV video screenshot
KCBS said the apparent intruder was shot three times — and when officers arrived after 7 a.m., they found a man in his 20s dead inside the home and signs of forced entry.
Police added to KCBS that the homeowner and apparent intruder got into a physical struggle before the homeowner fired his gun and that it's not clear if the intruder was armed — no weapon was found on the suspect. Detectives also told the station it's too early to determine if the shooting was a matter of self-defense.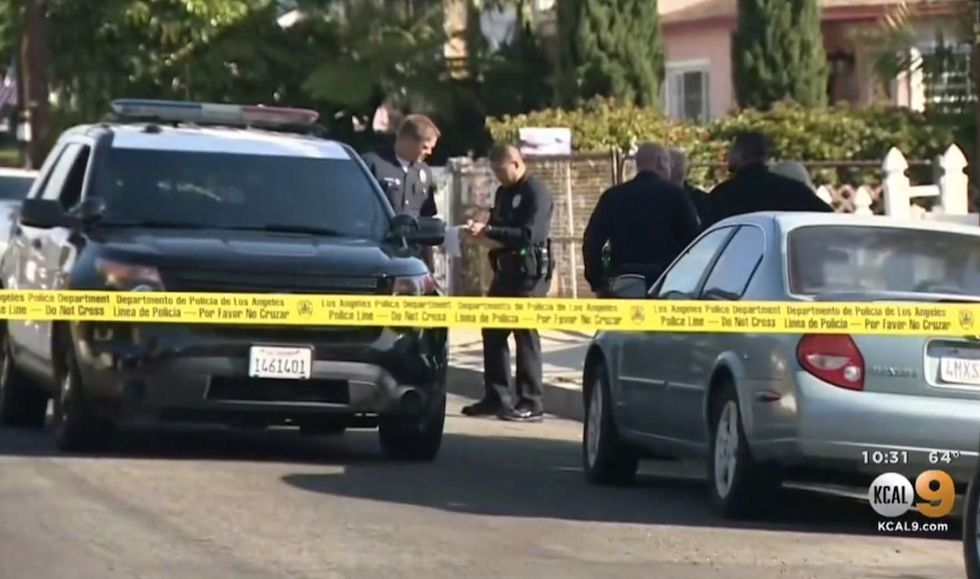 Image source: KCBS-TV video screenshot
The homeowner, a woman, and a dog in the home were not injured, KCBS said.
What else?

Investigators added to KCBS that the suspect tried to get into a house one street over prior to the shooting at the retired firefighter's home.
Authorities told the station that the suspect banged on the door of the first home and yelled, "Let me in, I live here. I'm trying to get in."
KCBS said the suspect didn't get into the home but got the homeowner's car keys, drove the car to the retired firefighter's home, and then entered it.
'We're very sorry for him'

Neighbors of the retired firefighter defended his actions, KCBS said.
"We're friends, and he's very nervous," neighbor Ericka Winters told the station. "We are very sorry for him. It's a really bad thing to happen in the neighborhood."
The suspect hasn't been publicly named, KCBS said.