Surveillance video caught a man entering a Phoenix phone store Saturday and brutally beating a female employee working alone behind the counter — punching and stomping on her 25 times in an unprovoked attack.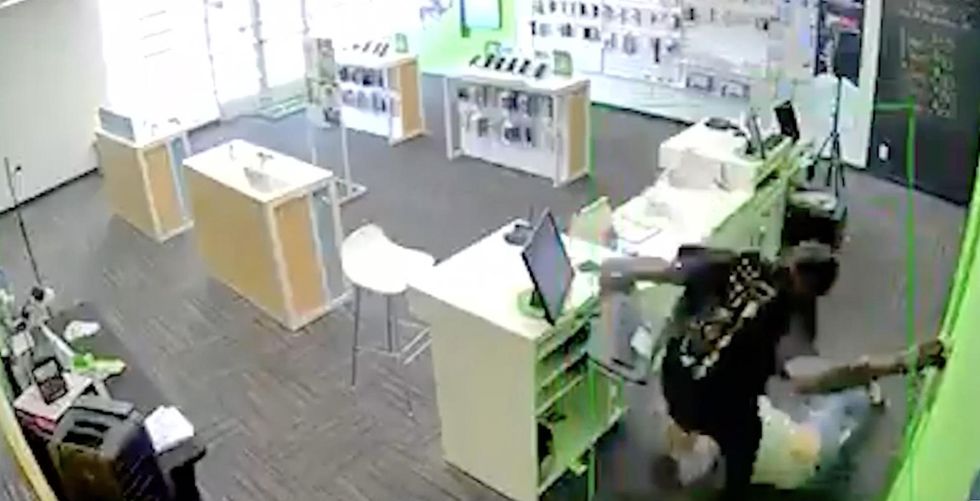 Image source: KSAZ-TV video screenshot
Even when she screamed she was pregnant as a possible way of getting him to stop, the attacker kept beating her.
Here's the clip:
What are the details?
The 22-year-old victim asked the man, "How can I help you?" as he approached the counter of the Cricket Wireless store near 43rd Avenue and Bethany Home Road around 5 p.m., KSAZ-TV reported.
The man began to answer and then suddenly punched the woman, landing a total of 16 punches and nine stomps to her head as the victim screamed for her life, begging him to stop.
After the attack, the man went to the back of the store and stole several items and cash, police told the station. The victim was able to run to the next-door business to call for help, but the suspect fled before authorities arrived, KSAZ reported.
Arrest made
Police received multiple tips about the suspect's identity after releasing surveillance video of the attack, the station said, adding that 33-year-old Michael Cook was arrested three days later.
Cook faces multiple charges, including robbery, kidnapping, assault, and criminal trespassing, KSAZ said, adding that he was booked Wednesday into Maricopa County Jail.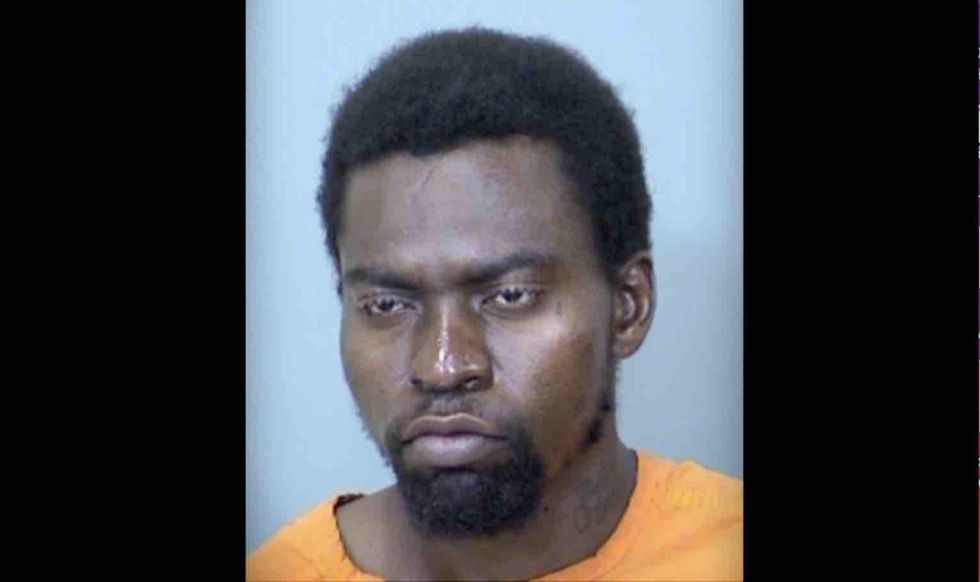 Image source: KSAZ-TV video screenshot
Cook's mother reportedly told police her son wasn't taking his schizophrenia medication, the station said, adding that police paperwork indicated Cook heard voices in his head telling him to kill himself, so he took his anger out on the victim.
Paperwork also shows Cook admitted to stealing three phones and selling two of them for fentanyl and meth, KSAZ reported.
Tearful victim calls attack 'evil'
Maria Coronado spoke to the station Wednesday and said the man — a regular customer — had been watching her all day and waited until she was alone before attacking her.
"You could just hear me screaming," a tearful Coronado told KSAZ. "It just breaks my heart that no matter what I did -- I plead[ed] with him, I even told him I was pregnant just to see if maybe with that he would stop, and he didn't. He just kept on going and going and going."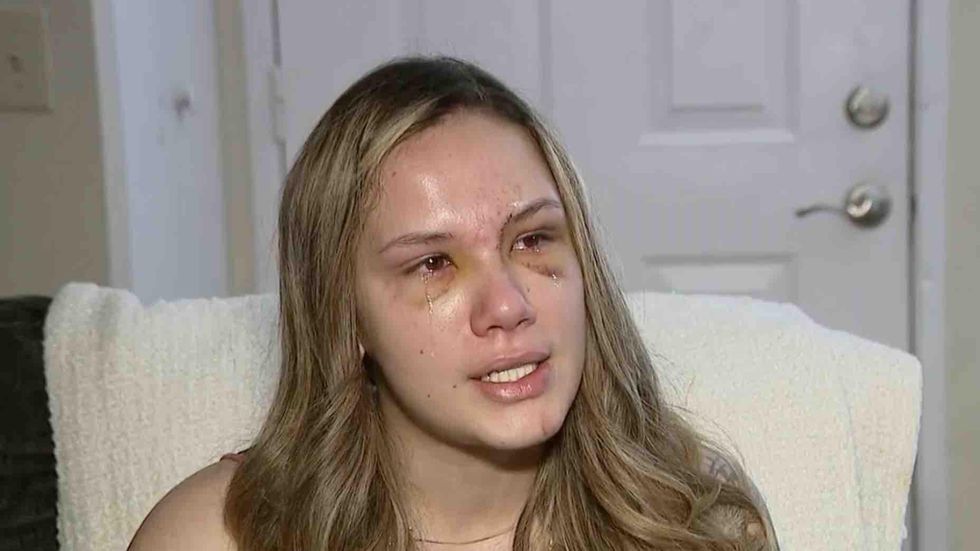 Image source: KSAZ-TV video screenshot
She also told the station she has "several stitches from my eyebrow to my nose. I have two fractured nose bones, and obviously, my face has a lot of trauma to it."
Coronado added to KSAZ she was afraid the man would kill her if she fought back and called the attack "evil."
"He knew what he was doing," she added to the station. "This was premeditated. He came four times the whole day, just seeing if there [were] customers, if I was alone." Coronado said days before the attack, the man "literally told a manager, 'I'm going to come back and kill you.'"
However, Coronado told KSAZ no one called police about the man's prior threats.
"If they would have said something ... they probably would have caught him, and this wouldn't have happened," she told the station, adding that she doesn't want to return to work: "It's just scary ... We can't be alone."
KSAZ said it reached out to Cricket Wireless for a statement but didn't immediately receive a reply. A GoFundMe page has been set up to help cover Coronado's medical expenses.