It's no secret that law enforcement officers have been facing an uptick in static from restaurant employees who refuse to serve them or get accused of tampering with their orders.
Amid all that, a law enforcement officer purchased a McChicken sandwich earlier this month from an Indianapolis McDonald's — and soon suspected an employee took a bite from it, WTHR-TV reported.
The officer — called "DJ" by the station, which disguised his voice and didn't show his face — told WTHR he became suspicious after opening the wrapper when he got to work.
Image source: WTHR-TV video screenshot
"I started to warm up my McChicken, and I noticed several small bites. I know I didn't eat it. No one else was around. I said, 'You know what? I am going to the McDonald's to see if they can get that taken care of," he noted to the station.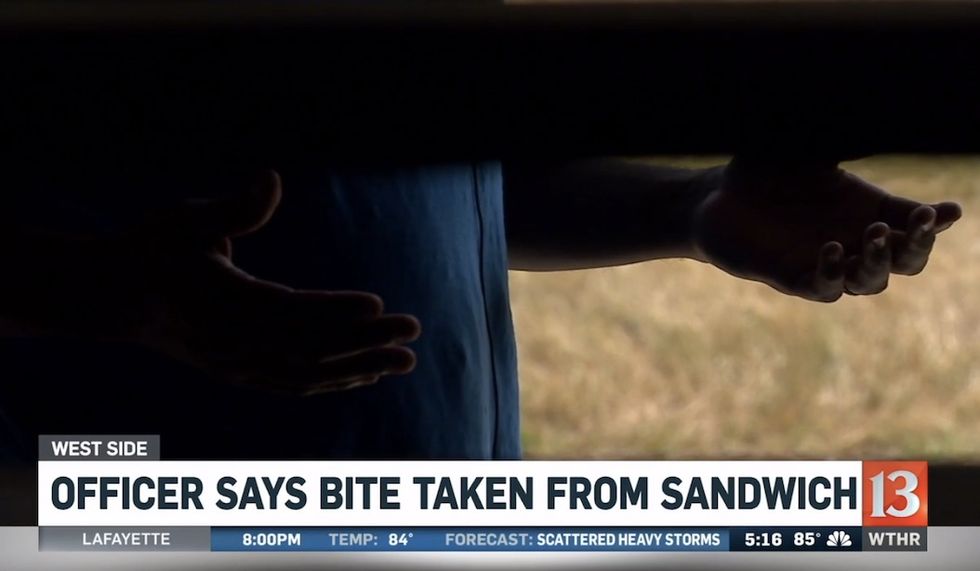 Image source: WTHR-TV video screenshot
He added, "I went to the McDonald's and talked to the supervisor. She offered me some free food I didn't care anything about. I just wanted to find out who the person was, and they deal with that person in an appropriate way."
How did McDonald's react?
The restaurant told WTHR that it was aware of the officer's complaint and would check the schedule to see who was on the food line when the order came through. A McDonald's representative added to the station that it would get to the bottom of the isolated situation.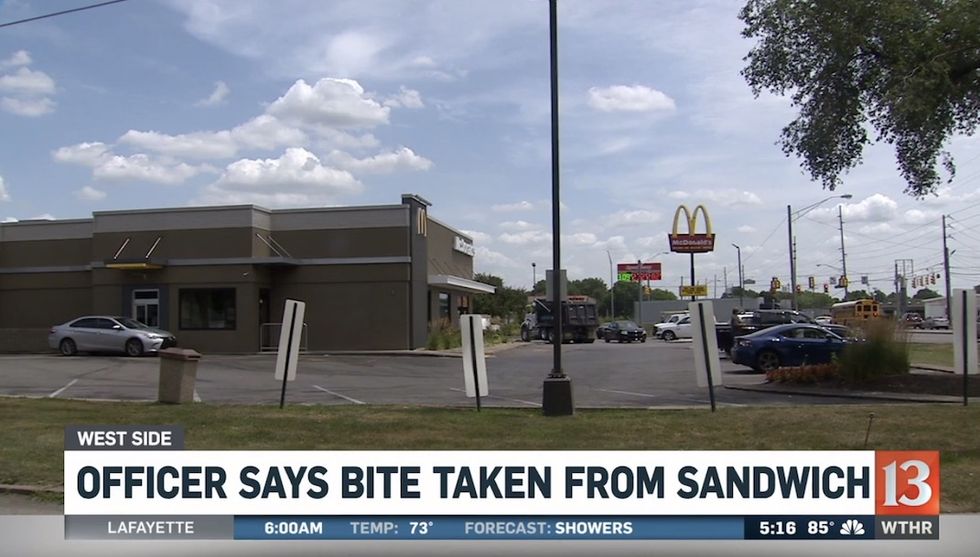 Image source: WTHR-TV video screenshot
Uh oh

The Marion County Sheriff's Office last week concluded that the officer actually forgot he was the one who took a bite from the sandwich, WTHR reported.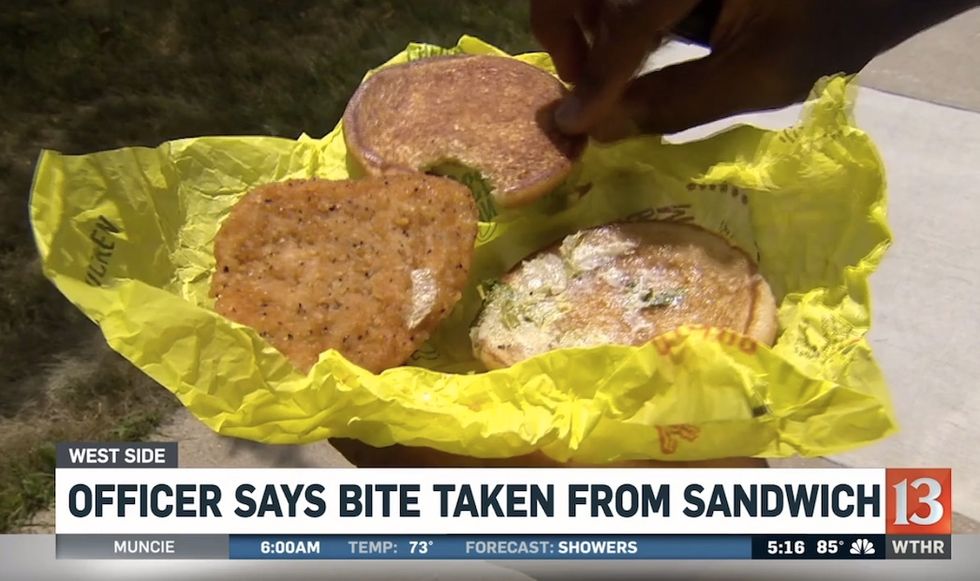 Image source: WTHR-TV video screenshot
Here's the statement to the station from the sheriff's office:
"Last week, a Marion County Sheriff's Office employee purchased a McChicken sandwich from the McDonald's location at 3828 W Morris Street, Indianapolis. The employee took a bite out of the sandwich upon starting his shift at the Marion County Jail, then placed it in the refrigerator in a break room. He returned nearly seven hours later having forgotten that he had previously bitten the sandwich. He wrongly concluded that a McDonald's restaurant employee had tampered with his food because he is a law enforcement officer.

"Our partners at McDonald's have been helpful and have assisted in the MCSO investigation into what transpired with our employee. The investigation has determined that McDonald's restaurant staff in no way tampered with the employee's food. He has since formally apologized to McDonald's. We recognize that McDonald's is a valued civic partner, and any insinuation in private or in the media to the contrary is unfounded."
Here's a report from WTHR that aired prior to the resolution of the issue: