Parent Heather Chilton said that she was shocked that her 7-year-old daughter was asked to sell such raffle tickets.
"This is absurd, you're having elementary school kids sell your AR-15," she complained. "Why? I highly doubt that something would happen with the gun, but say it did. Say one of the kids in the high school got a hold of it — got the AR-15 or AM-15 and shot up a school with it, and I'm the one that sold the raffle ticket to his dad?"
Chilton complained that she received the fundraiser raffle package in July, requiring that all cheerleaders were required to sell at least five raffle tickets for the AM-15 and five tickets for a gift basket at $10 each. Chilton said that parents were required to pay a $100 opt-out fee per child if they refused to sell the raffle tickets.
"With me doing this, I'm teaching the girls they have to stand up for what they believe," she added. "This is something that they shouldn't even have to worry about dealing with or even be around."
The league's president, Robert Wooten, doesn't see an issue for the most part.
"It's easy to sell," he said of the AM-15. "It's a hot item."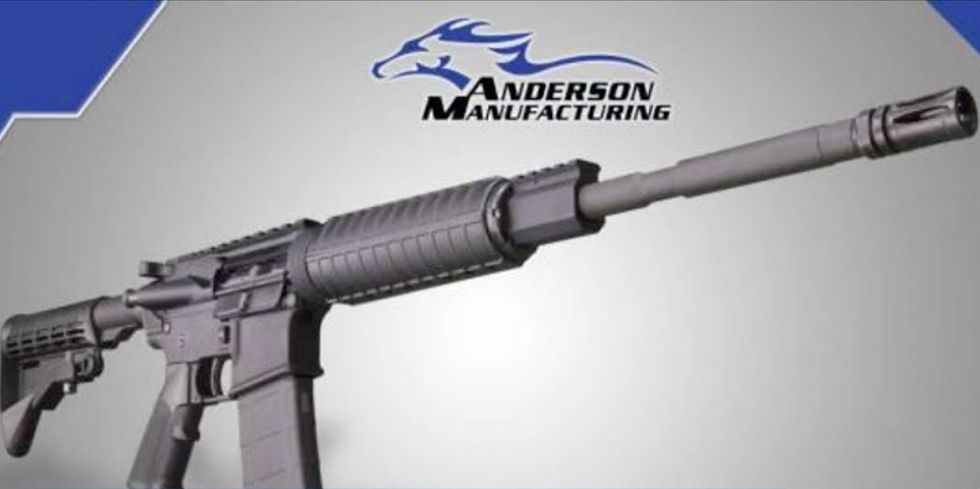 Image source: WXIX-TV video screenshot
What else?
Wooten said that he only received complaints about the raffle this year, and that the program has used the same or similar fundraisers over the past four years that have all rendered very effective fundraising results.
"We are compassionate [on] where people may be on the gun issue," Wooten reasoned. "This was not a way for us to promote gun violence or incite violence. We are going to reevaluate this next year."
Wooten also addressed Chilton's claims that families would be billed $100 fees for passing on the fundraising program.
"We're not going to send them a bill," he said, insisting that the fundraiser is optional. "We don't operate that way."
Despite criticism from league parents, Wooten said the gun raffle tickets "sold like hotcakes."
The winner of the AM-15 will be announced on Sept. 3, and will have to pass a standard FBI background check in order to obtain the firearm.