White students are accused of racism for kneeling during a Spanish-language song at the homecoming dance for Marist High School in Chicago, WGN-TV reported.
What are the details?
The station said "a Latinx student, junior Elizabeth Pacheco, recorded the moment and posted it on social media. The video shows students taking a knee during the Spanish version of Billy Ray Cyrus' 'Achy Breaky Heart.'"
The Instagram clip of the incident — which has been viewed more than 200,000 times in the last two days — also shows many students sitting in the middle of dancing area.
"You send us emails asking for pictures of our families during Hispanic Heritage Month. You hang up our banners of papel picado [Mexican folk art] throughout the school. If you love our food, ethnic fashion, and energy so much ... why do you resent us," Pacheco asked on the Instagram post. "How would you like it if we kneeled to your country music?"
Pacheco, 16, added to Patch that she and a friend were enjoying the dance until students "started booing and kneeling, and everyone knows from the national anthem that kneeling means protesting — they were against the song."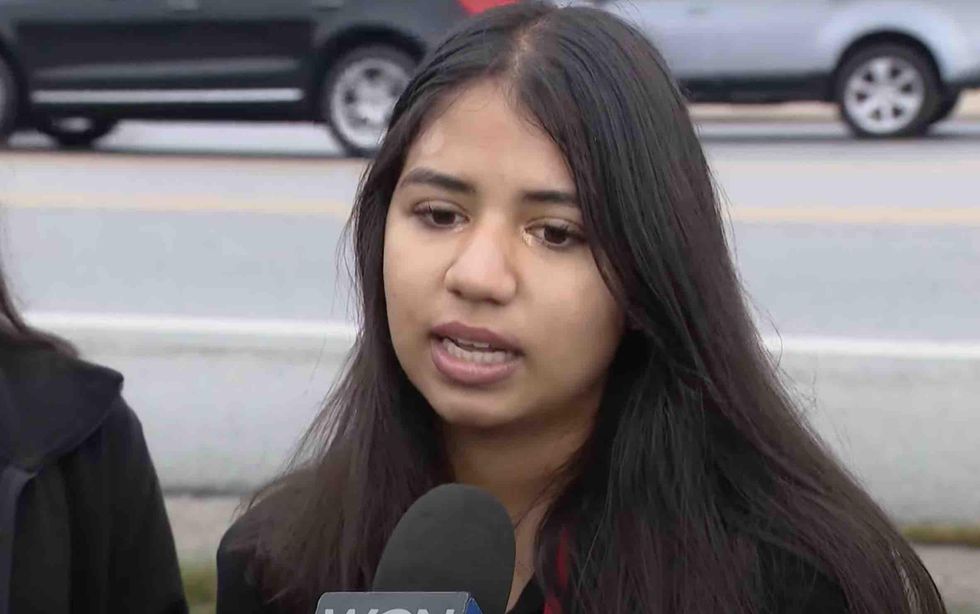 Image source: YouTube screenshot
She also told the outlet that when students tried line dancing, the other students "started saying really disrespectful things about Mexicans, and that's when I started to record."
Pacheco also told Patch that no staff stepped in to stop students from making racist remarks.
"That's what made me so upset," she added to the outlet, "they were right by the DJ when it was happening, but they didn't do anything. I felt really belittled, and as a minority, there's only 16 percent of us at our school. I felt really disrespected."
What did the high school have to say?
Marist issued a statement Monday, Patch said, which read in part: "Marist's mission is to make Jesus known and loved. We respect and foster diversity, equity, and inclusion for all and want every student to succeed by feeling valued, seen, and connected."
The statement added, "We, as a school, promote cultural diversity and are providing professional development on cultural competency for staff and students. Marist High School is fully investigating the events and will address them as appropriate," the outlet said.
More from Patch:
Pacheco said the statements made by the school preach its core values, but that this isn't the first time a racial incident has occurred — "they talk the talk, but they don't want to walk," she added.

The incident, which happened to occur during National Hispanic Heritage Month, led to students protesting in school Monday, according to Pacheco. The junior said her goal isn't to bring down the school, but that she doesn't want it to be "just another incident that's happened at Marist."
"Racism happens at our school," Pacheco added to the outlet. "And I think it's really important for the school to educate students, and there should be consequences and apologies made other than discipline. I think they need to educate them and have them change their ways and open their hearts for different cultures, to be respectful like we are to theirs. These are future doctors, teachers, and lawyers — if they're going to act this way, I think now is the time for them to change."
WGN said it blurred most of the video due to the age of the students.
Marist students upset after video shows classmates kneeling during Spanish song at homecomingyoutu.be