A Wilkinsburg, Pennsylvania, police officer was caught on video apparently punching a protester in the face and knocking the protester to the street as demonstrators in the Pittsburgh-area borough scuffled with police and refused to disperse over the weekend.
What are the details?
Saturday's protest was for Jim Rogers, a homeless man who died last year after Pittsburgh police repeatedly tased him, the Pittsburgh Post-Gazette reported. The Justice for Jim Rogers organization also called for firing and charges to be filed against officers and EMS workers involved the day Rogers was arrested, WTAE-TV reported.
The march began in Pittsburgh and then crossed into Wilkinsburg, where video shows protesters stopping in an intersection and blocking traffic while a police officer on a loudspeaker says it's an "unlawful assembly" and that protesters "will be arrested" if they don't keep the march moving.
With that, a number of protesters converged upon a police vehicle and cursed out the officer, telling him "F*** you!" and "Let her speak!" and "We're not scared of you!"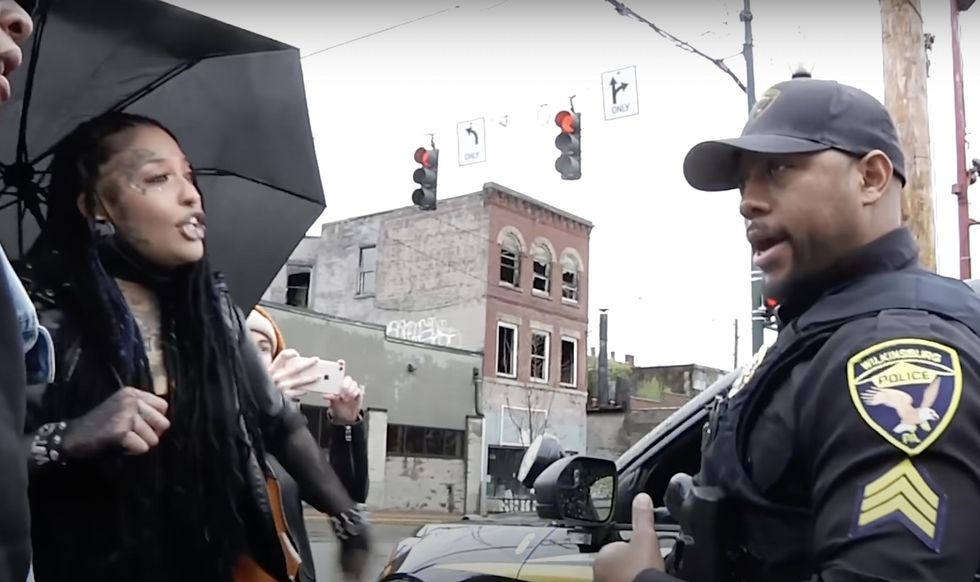 Image source: YouTube screenshot
Failing to get the protesters to disperse from the intersection, the officer gets help from colleagues. As police move in and apparently try to arrest several protesters, a scuffle breaks out.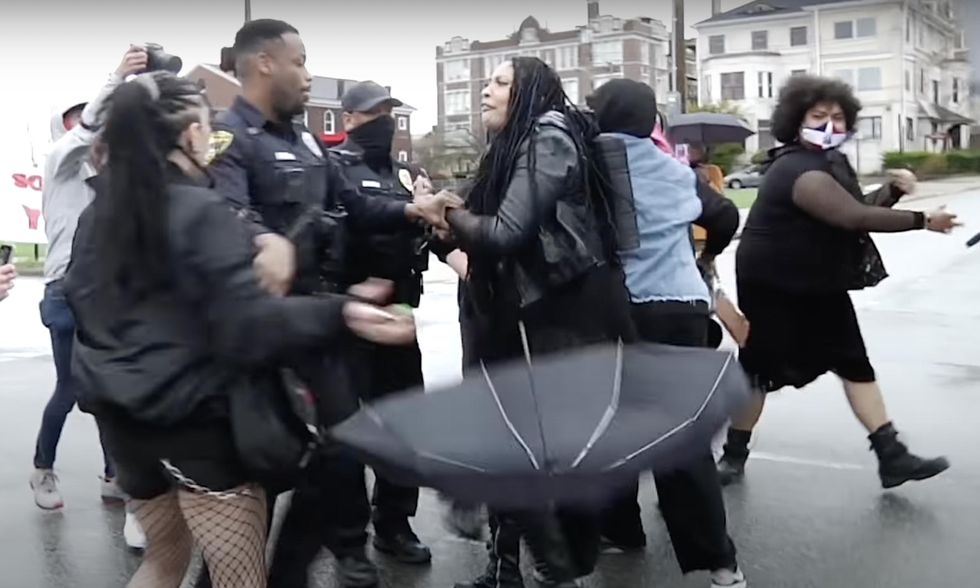 Image source: YouTube screenshot
Soon an officer appears to deliver a punch to a protester's face:
Here's video that begins with protesters refusing to disperse, then shows the scuffle and apparent punch, and ends with several arrests. (Content warning: language):
Police Attack Justice for Jim Rogers and Romir Talley March in Wilkinsburgyoutu.be
Who is the protester the cop apparently punched?
The Pittsburgh City Paper said the apparently punched protester was identified as Vuestro Merced. According to a Post-Gazette editorial, "Vuestro Merced then shoved Officer Taylor, who responded with a left cross that knocked the protester to the ground."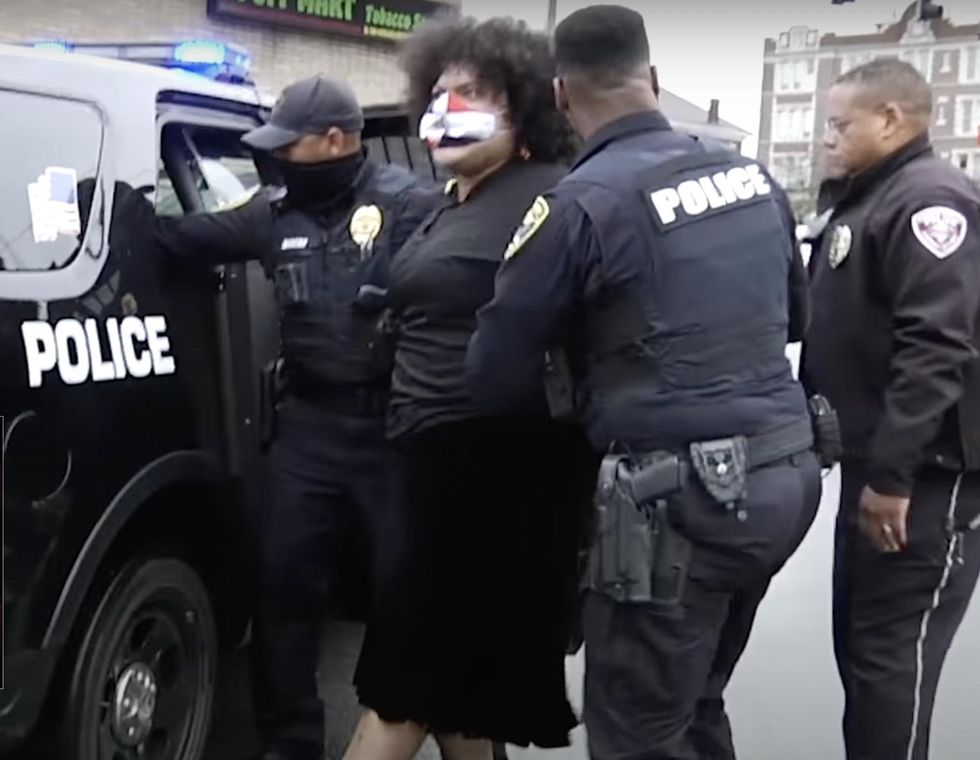 Image source: YouTube screenshot
The City Paper, citing a Twitter post, said Merced was later released from police custody.
Another Twitter user called Merced a "friend" as well as a "trans activist":
Here's a 2021 tweet mentioning Merced:
Anything else?
Wilkinsburg Mayor Dontae Comans offered WPXI-TV the following statement after the incident: "The footage being shared shows what we do not want to see or experience when a community is expressing its hurt over police sanctioned violence...I have been in touch with the police chief and our officers body cameras were on, which will be used to investigate next steps."
The City Paper said the Wilkinsburg Police Department didn't immediately comment on the incident.