Cellphone videos recorded the moment when a suspect behind the wheel of a Jeep he'd just stolen slammed into several cars on a Washington, D.C., street Wednesday afternoon and then took off — all while at least two police officers stood mere feet away.
What are the details?
District police told TheBlaze the suspect entered an unattended vehicle in the 900 block of First Street, Southeast, around 1:17 p.m. and was last seen fleeing the scene in the vehicle.
WJLA-TV published video of the incident from a resident in the area that shows the driver of the stolen Jeep crashing into several cars and then fleeing the scene. At least two police officers as well as a police vehicle with its lights flashing are mere feet away:
A second video that appears to capture the same incident from a much closer vantage point also found its way on social media:
Twitter user @alanhenney appears to have been the first to share both videos.
Police told TheBlaze the suspect was not armed and added that they weren't in possession of the videos in question. However, they did provide TheBlaze with two photos of the individual they say is the suspect: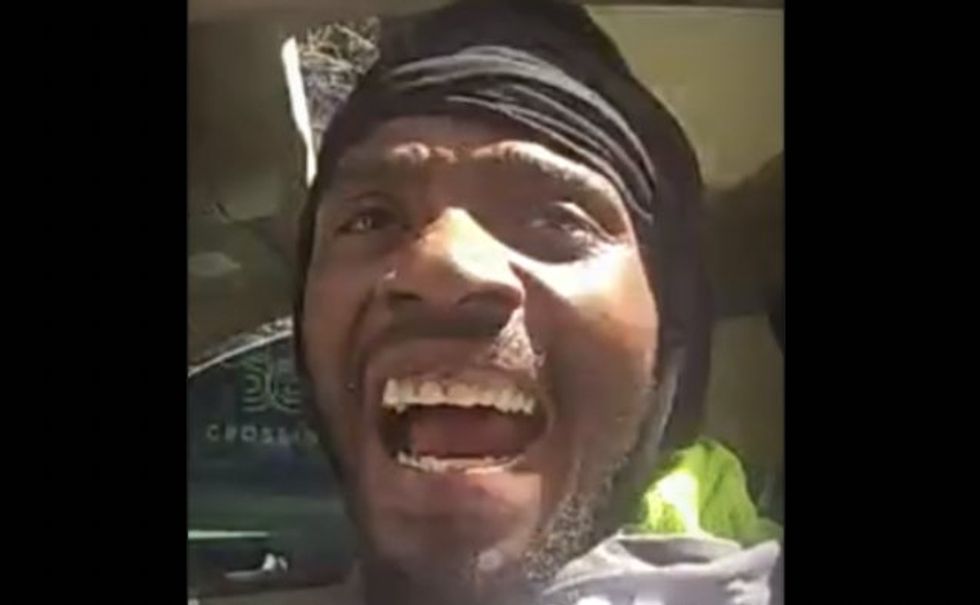 Image source: Metropolitan Police Department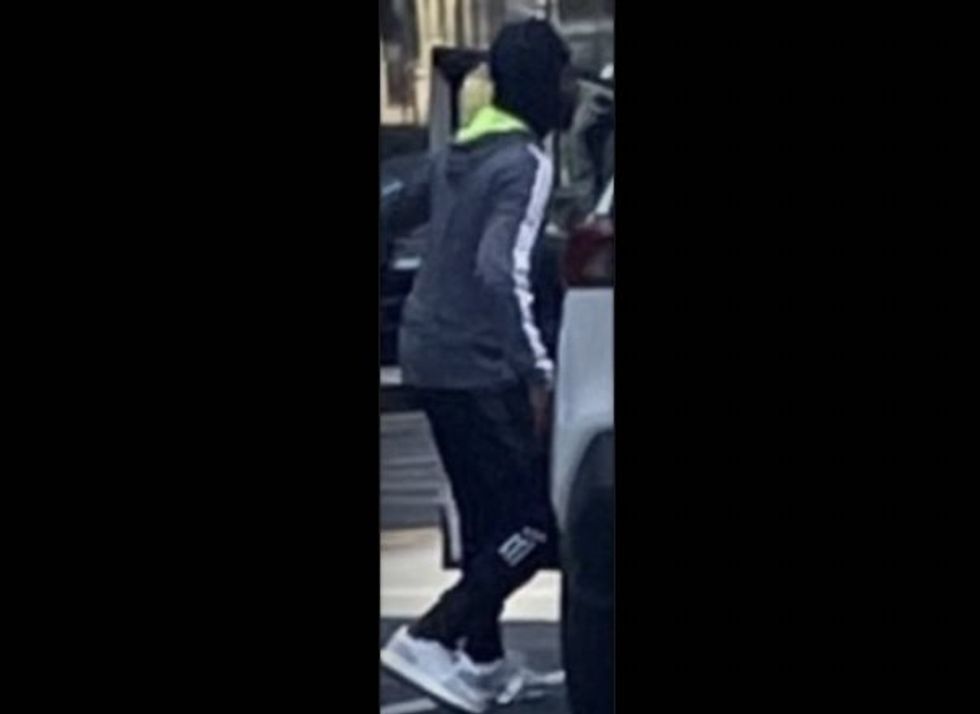 Image source: Metropolitan Police Department
Police asked that anyone who can identify the photographed individual or has any information about the incident should call police at 202-727-9099 or text a tip to the Department's TEXT TIP LINE at 50411.
Police added that Crime Solvers of Washington, D.C., is offering a reward of up to $1,000 for providing information that leads to an arrest and indictment.
What has been the reaction?
House Republicans shared the close-up cellphone video on Twitter Wednesday, and a few folks got sarcastic and downright unhappy with what they saw from the officers:
Anything else?
WJLA said a man who lives in the Crossing D.C. Apartments heard sirens and later exited the building to find his car damaged.

"I came down only an hour later to run some errands, and I saw my car and discovered there was an episode," Bill Bales told WJLA.

Another man told the station the same thing happened to him.
"It's very upsetting because my car was just parked. I didn't have anything to do with any of this. I was just kind of thrown into the mix," resident Harold Peterson added to WJLA. "Now I've got issues on my end that I've got to figure out."
The station said no one was injured.
Like Blaze News? Bypass the censors, sign up for our newsletters, and get stories like this direct to your inbox. Sign up here!