© 2023 Blaze Media LLC. All rights reserved.
Amazon faces a significant regulatory challenge from the U.S. government, as 17 states and the Federal Trade Commission launched an antitrust lawsuit against the e-commerce titan. This seminal legal action accuses Amazon's retail platform of widespread damage to consumers and vendors.
The plaintiffs allege that Amazon operates an illicit monopoly characterized by a purported "self-reinforcing cycle of dominance and harm." This cycle purportedly benefits Amazon substantially yet detrimentally impacts tens of millions of American families and several hundred thousand sellers.
Amazon contends that the allegations are legally dubious. The company argues that should the FTC prevail, it could result in extended shipping times and potential price hikes, possibly impacting the costs associated with Amazon's Prime subscription service.
The core assertion of the plaintiffs is that Amazon has strategically deployed a range of tactics to attract sellers and shoppers to its platform, subsequently ensnaring them and deterring them from exploring other online retail options such as Walmart, Target, or eBay.
The suit alleges this monopolistic grip stymies competition, especially with competitors like Walmart, and emboldens Amazon to exploit its captive sellers and customers. This alleged dominance allows Amazon to extract increasing value from its user base without fearing defections to a competitor.
The lawsuit paints Amazon as presenting a Mephistophelian deal: initially luring sellers with the promise of its several-hundred-million customer base, enticing consumers with competitive prices, and a suite of exclusive Prime benefits, including Amazon Music and Prime Video, which rivals find hard to emulate.
As the plaintiffs tell it, however, once Amazon secures this loyalty, the company leverages it to the hilt: ramping up platform fees, flooding search results with ads sellers must purchase for visibility, mandating that sellers avail themselves of Amazon's in-house fulfillment for premium benefits, like the prized "Prime" badge, and reprimanding sellers that offer their products cheaper on alternative online platforms.
Highlighting the gravity of the issue, FTC Chairwoman Lina Khan commented in a recent conference call, "There are internet-wide effects here."
Remember, the end consumer with a Prime account is not Amazon's core customer. Instead, the hundreds of thousands of sellers are where the company generates significant profits and market control.
It's been alleged that the entire Prime model and same-day shipping is a loss leader for the company. If priced accurately, Prime would cost over $1,000 rather than the current yearly price of $139. This trend has led consumers to expect free shipping on all their purchases, causing retailers to raise prices, especially on low-margin products.
Breaking up Amazon
Amazon asserts that the lawsuit underscores the FTC's flawed perception of the retail landscape. In a blog entry, Amazon general counsel David Zapolsky emphasized that the company's seller pricing initiatives aim to foster competitive pricing. He added that customers are drawn to Prime due to its unparalleled value and denied that Amazon coerces sellers into using its ancillary services.
One of the uncertainties is whether this lawsuit could pave the way for Amazon's disintegration.
Currently, the FTC maintains that discussions regarding a potential breakup are premature. "At this stage, the complaint is really focused on the issue of liability," Khan said during a Bloomberg News event shortly after filing the lawsuit.
Dismantling Amazon remains a viable option. The lawsuit, filed in a Seattle federal court last Tuesday, hints that any judicial decree to rectify the situation might encompass "structural relief," which legally suggests the potential disintegration of Amazon.
Algorithmic selling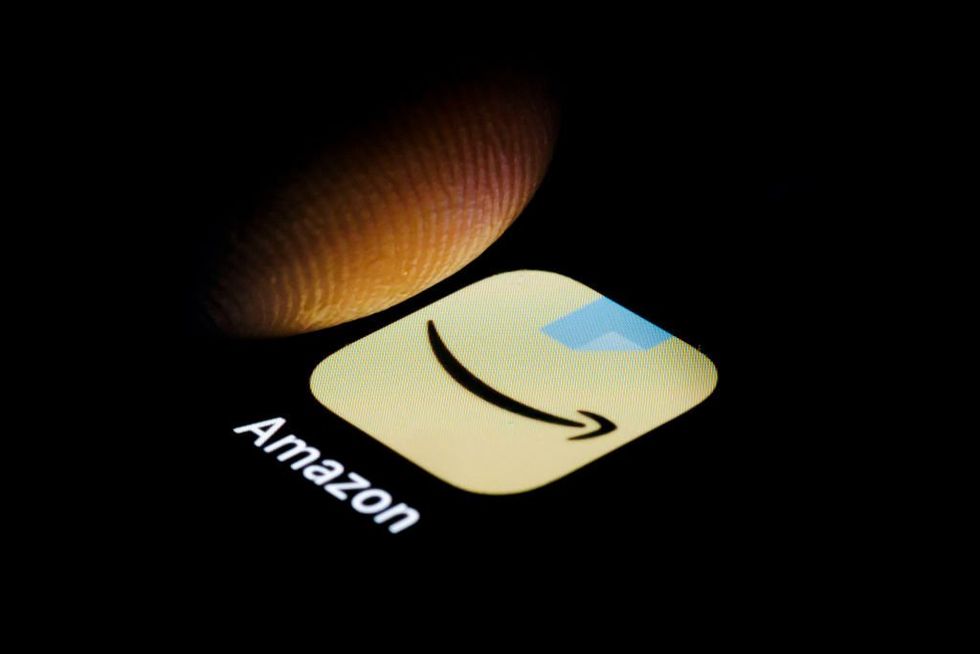 Thomas Trutschel/Getty Images
The complaint features a dedicated section concerning an enigmatic algorithm by Amazon called Project Nessie. The specifics of Project Nessie are largely obscured in the document, but the disclosed snippets hint that it is a computational tool and pricing system. The complaint suggests this tool has enabled Amazon to garner an unspecified sum of "excess profit" from its consumers.
The mention of Project Nessie isn't the sole concealed detail in the lawsuit; numerous critical figures, testimonies, and pieces of evidence are masked throughout the complaint. Because of the redactions, we're left to make educated guesses about how Nessie operates.
The FTC's success in proving Amazon's illegal activities in court largely depends on demonstrating that Amazon holds a monopoly in specific, distinct markets.
This endeavor isn't as straightforward as citing Amazon's sales data or its share of the online shopping pie. Instead, the plaintiffs need to demonstrate that Amazon dominates a clearly demarcated geographic and economic market.
The complaint identifies two such markets within the U.S.: One is described as "online superstores," which are large retail websites providing a vast array of goods alongside user-friendly search, checkout, and shipping capabilities; the other is an "online marketplace services" market, focused on sellers, offering them customer access, sales tools such as analytics, listing services, and a product rating system, among other features.
The FTC also avoided niche or medium-sized retailers that don't provide an extensive product range. Such an approach excludes platforms such as Chewy, a pet-centric retailer, or the electronics giant Best Buy.
By excluding these entities, the government can assert that "Amazon's share of the overall value of goods sold by online superstores is well above 60% — and rising."
The FTC is unlikely to dismantle Amazon; the company simply has too much power and regulatory capture. The lawsuit does paint an intriguing picture of what many have suspected for years. Specifically, the algorithm and captive customer base allow Amazon to act with ruthless impunity in setting the market for hundreds of thousands of goods.
The lasting lesson of COVID-19 may be a demarcation line when consumerism indeed went digital, our buying decisions and data completely beholden to algorithms and giant tech platforms.
The only ones to blame are ourselves. When it came time to decide whether to support the local small business that sponsored the Little League team and employed people in the community, we voted with our dollars for convenience.
This article originally appeared on Return.

Want to leave a tip?
We answer to you. Help keep our content free of advertisers and big tech censorship by leaving a tip today.
Managing Editor, Return
Peter Gietl is the managing editor for Return.
petergietl
more stories
Sign up for the Return newsletter
By signing up, you agree to our
Privacy Policy
and
Terms of Use
, and agree to receive content that may sometimes include advertisements. You may opt out at any time.