On Friday's episode of "The Steve Deace Show," the latest installment of "Democrats Say" was released and did not disappoint. Set to the U.S.S.R. national anthem, Deace compiled clips of the dumbest things to come out of the mouths of Democrats over the week. "The march continues, comrades."
MSNBC's Joe Scarborough blames Trump donors for 'funding a white supremacist campaign'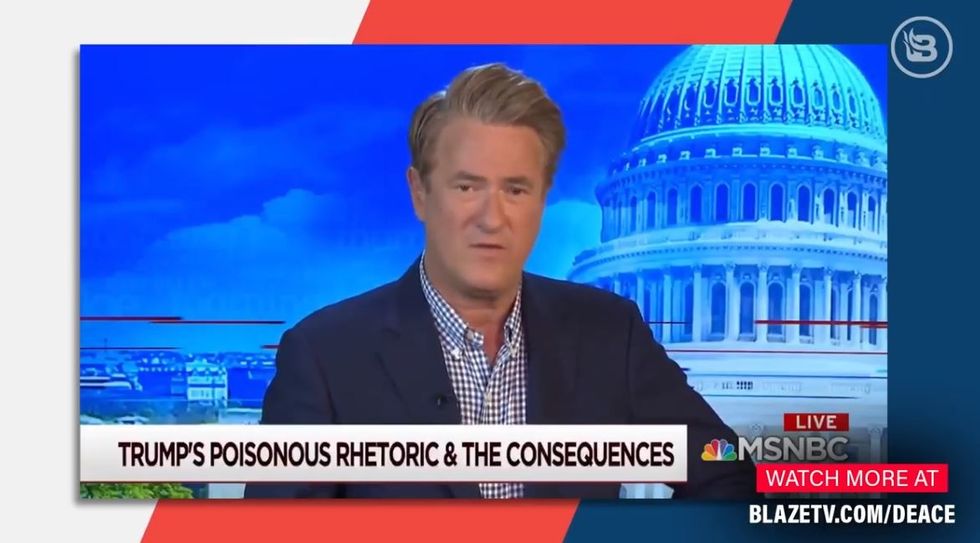 Image source: BlazeTV screenshot
"The president never tones down his rhetoric. In fact, for those of you who are funding President Trump's reelection campaign, you may want to take note that because you keep writing checks to this president, it is on you. It really is all on you. Because you are funding this white supremacist campaign." — MSNBC host Joe Scarborough
Cory Booker believes that Trump is sowing seeds of hate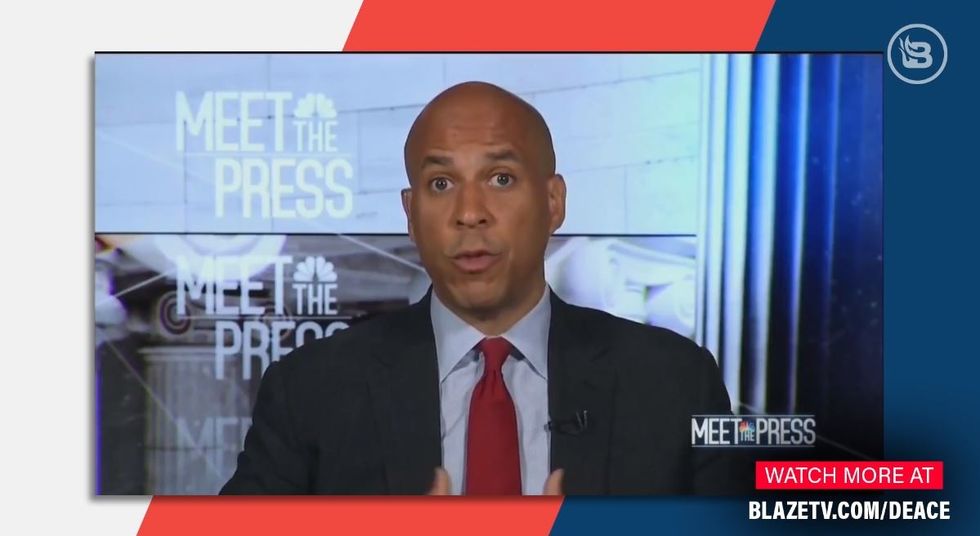 Image source: BlazeTV screenshot
"We have a president of the United States who is particularly responsible. I, in my faith, am a firm believer that you reap what you sow and he is sowing seeds of hatred in our country. And this harvest of hate violence that we are seeing right now lays at his feet," — Sen. Cory Booker (D-N.J.)
Chris Cuomo says seems confused on what is and what is not extremism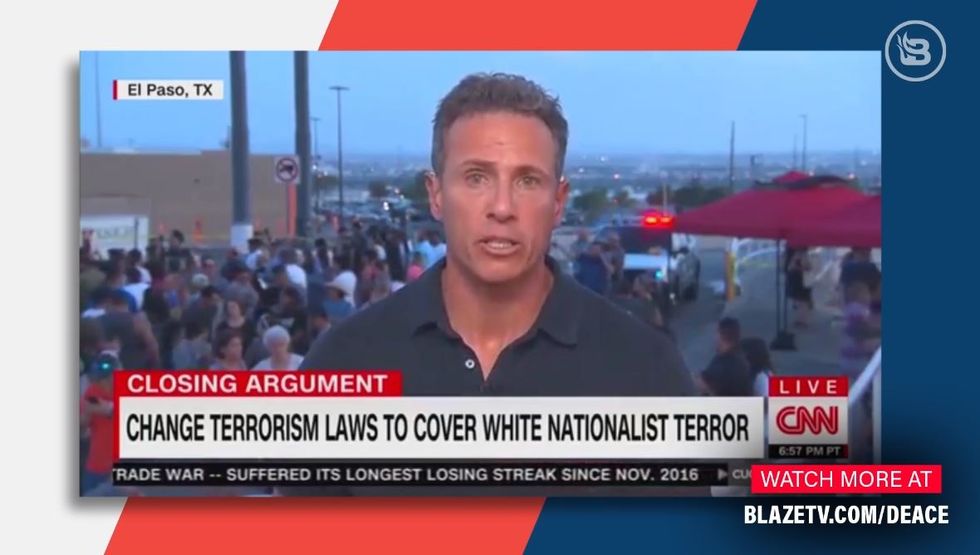 Image source: BlazeTV screenshot
"We need to talk about left-wing extremism, or else we are not fair. All extremism from any corner that turns to violence as a political expression is terrorism. But remember this, it is not a both sides issue. The stats are clear. The Anti-Defamation League says that right-wing extremists killed more people last year than in any year since 1995." — CNN host Chris Cuomo
A crazy protester was removed from Steven Crowder's event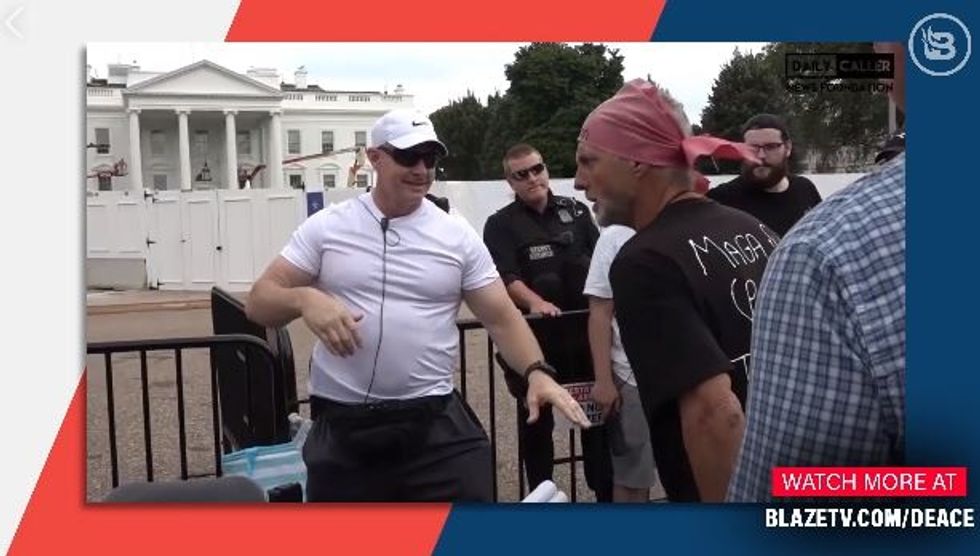 Image source: BlazeTV screenshot
"Eat s*** you f****** A******! F*** you!" — Liberal protester
NBC News national security contributor comes up with an elaborate way of calling Trump 'Hitler'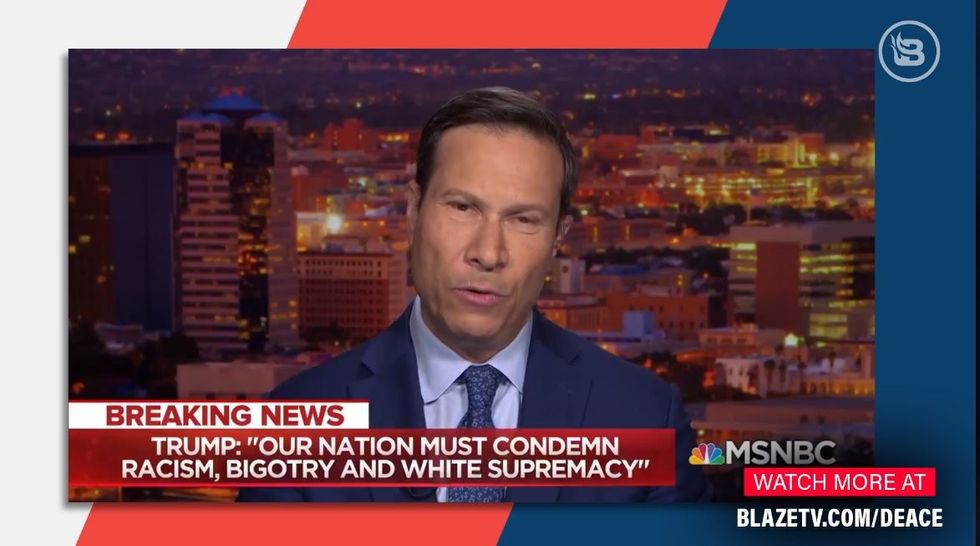 Image source: BlazeTV screenshot
"We have to understand the adversary and threat we are dealing with, and if we do not understand how they think we will never understand how to counter them. It is the little things in their massaging that matters. The president has said that we will fly our flags at half mast until August 8. That is 8/8. Now I am not going to imply that he is doing this deliberately, but I am using this as an example of the ignorance of the adversary. The numbers eight eight are very significant in neo-Nazi and white supremacy movement. Why? Because the letter "h" is the eighth letter of the alphabet and to them, the numbers eight eight mean 'Heil Hitler.' So we are going to be raising the flag back up at dusk on eight eight. No one is thinking about this." — NBC News national security contributor Frank Figliuzzi

Did Rep. Joaquin Castro intend on exposing Trump supporters' personal information?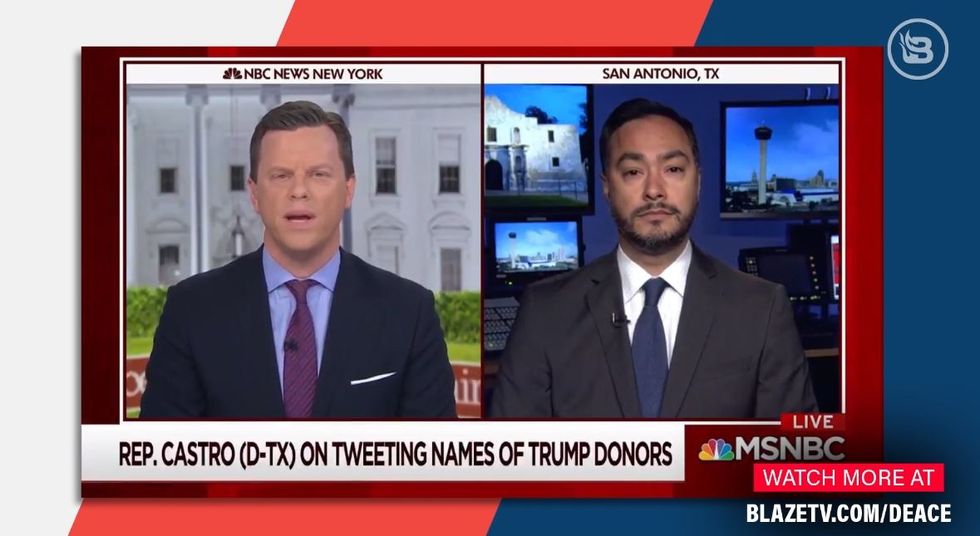 Image source: BlazeTV screenshot
"Well the first thing is that I don't want anyone harassed of targeted...that was not my intention but these things are public. But what I would like for them to do is to think twice before supporting hate in this country." — Rep. Joaquin Castro (D-Texas)
Joe Biden accidentally said something racist, again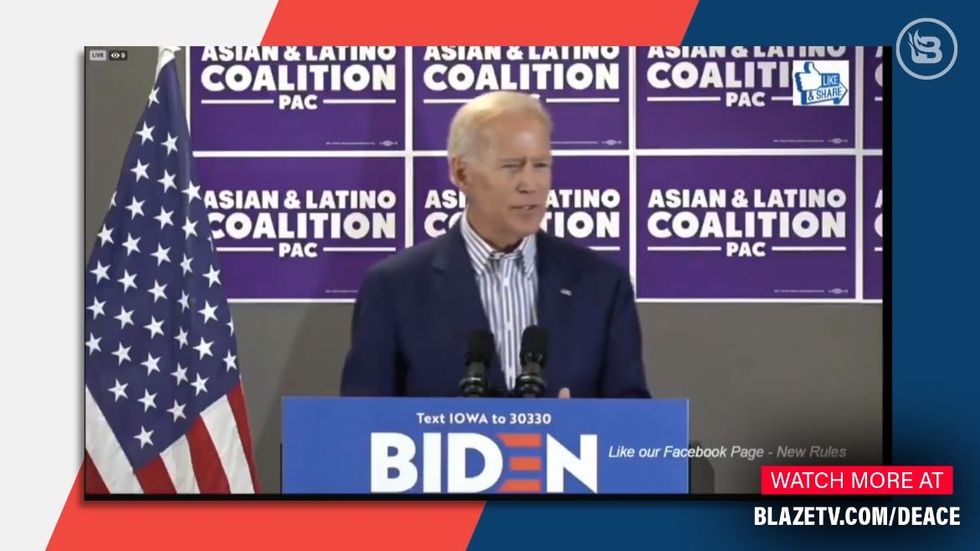 Image source: BlazeTV screenshot
"We have this notion that somehow if you are poor you cannot do it. Poor kids are just are just as bright and just as talented as white kids. ...[pause] wealthy kids, black kids, Asian kids." —Former Vice President Joe Biden
Democratic socialists appear to be triggered by everything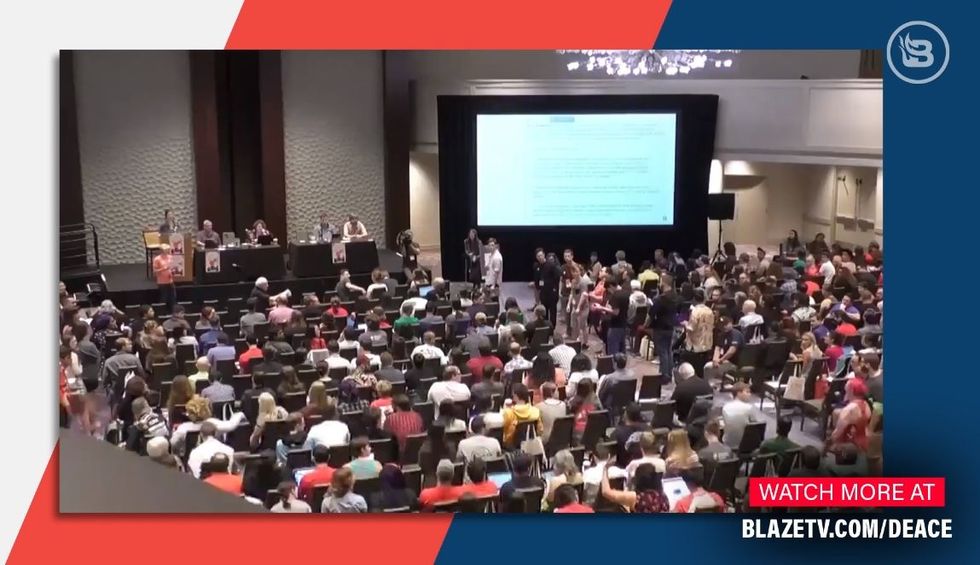 Image source: BlazeTV screenshot
"Point of personal privilege. Please do not use gendered language to address everyone." —Young Democratic Socialists of America member.
Watch the video below for more.
Use code DEACE to save $10 on 1-year of BlazeTV.
Want more from Steve Deace?
To enjoy more of Steve's take on national politics, Christian worldview and principled conservatism with a snarky twist, subscribe to BlazeTV — the largest multi-platform network of voices who love America, defend the Constitution and live the American dream.