"Louder with Crowder" is in the midst of celebrating June as Cultural Appropriation Month. Steven and Not Gay Jared took the party to a pub in Ireland. While there, they talked to locals about Trump, America, Islamic jihad, and, of all things, a rehashing of the Vietnam War.
The episode is free on CRTV.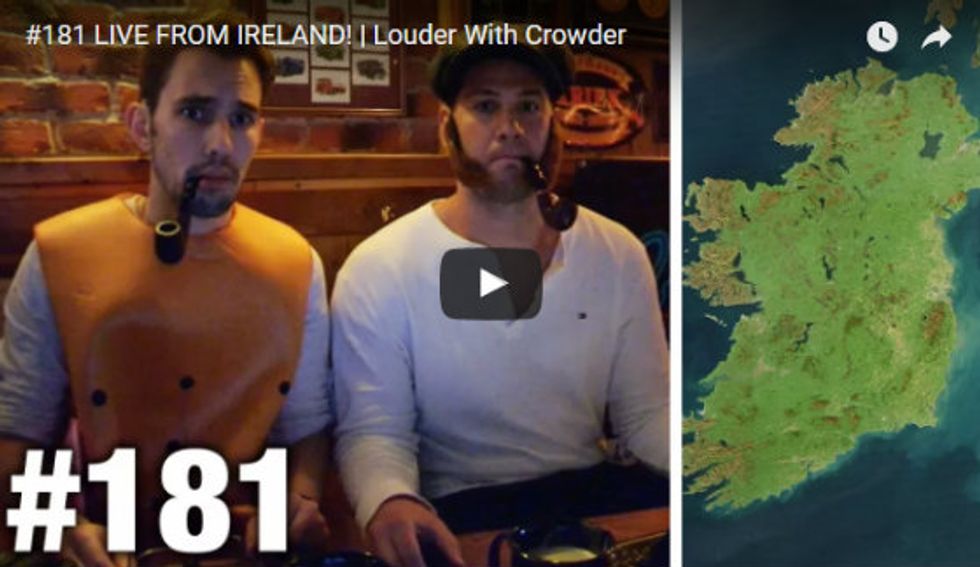 On each episode this month, Crowder is celebrating another culture by ripping it off, because that's what makes America great: the melding of cultures into our own America. Or, as Crowder says, "To learn about other cultures and to appropriate it is to appreciate other cultures."
Crowder is going to keep appropriating all month long. Don't miss it.