In the times that we find ourselves living in these days, we often justifiably feel that both political and godly leadership are lacking.
There are many times that I believe our GOP leadership under the direction of Speaker of the House John Boehner (R-Ohio) has failed the American people by not listening to their voices.
Americans have been promised over and over that a majority-controlled GOP House and Senate could get the job done but the GOP has come up short on its promises almost every time.
Photo Credit: Shutterstock
It's gotten to the point that many have started to ignore what comes out of the mouths of those in charge of the GOP because they know that if they dare to trust in them they will only be disappointed in the end.
In fact, during Boehner's farewell "False Prophets" speech over the weekend when he severely criticized those lawmakers in Washington, D.C. as being false prophets when he said "We've got groups here in town, members of the House and Senate…who whip people into a frenzy believing they can accomplish things they know – they know – are never going to happen," he foretold the next disappointing GOP step.
Boehner declared in his interview that there would not be a government shutdown this week, referring to the provision in the upcoming bill involving Planned Parenthood that could potentially bring about a standstill of the government and force a debate on the issue of defunding the organization.
And, as we now know, the GOP, much to the chagrin of Republican presidential candidate Sen. Ted Cruz (R–Texas), worked feverishly to separate out the provision regarding the defunding in order to avoid a government shutdown.
Another GOP fail in my opinion and one that Boehner obviously knew was in the works when he spoke to reporters over the weekend.
So with political leadership failing us do we dare expect our religious leaders to step up and fulfill the promises that they made when they became Christian ministers?
While putting our entire faith in any person will most often lead to great disappointment over time, I believe we still have expectations for our religious leaders even when our political leaders have failed us.
When I find someone who proclaims to be a reverend or pastor, I pay close attention to not only their words but their actions. Their "works" become more important to me.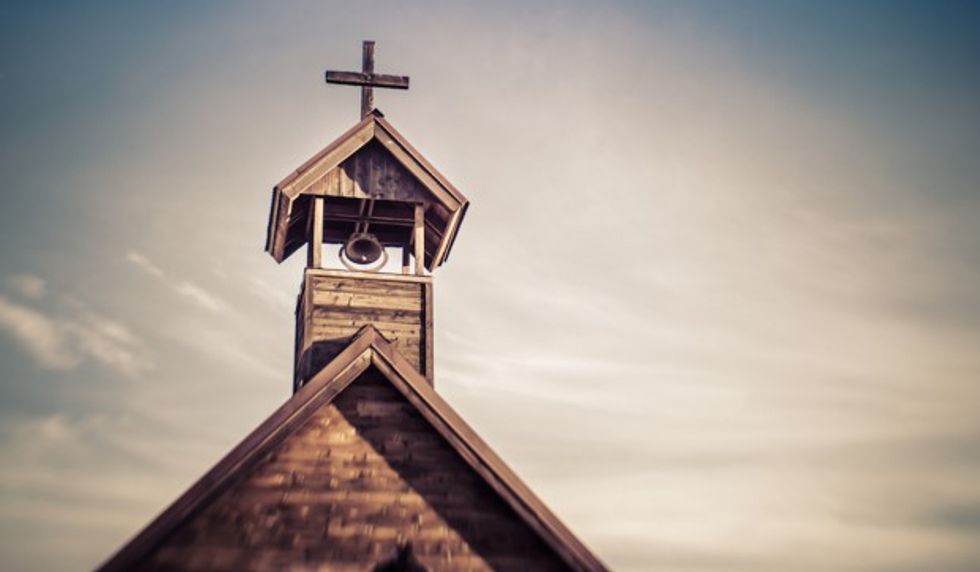 Photo credit: Shutterstock
If I find someone who seems to be practicing Biblical principles while leading others, I often like to call attention to them so that we can take note. Rev. Patrick Mahoney is one such reverend that I believe needs mentioning.
Mahoney is the director of the Christian Defense Coalition and pastors Church on the Hill DC, that has a Facebook page which allows you to join and follow Mahoney as he not only "talks the talk but walks the walk," at least from what I have observed.
I originally became aware of him when I heard about the Justina Pelletier case in which a teen was removed from the custody of her parents for approximately 16 months, after they sought a second opinion concerning her medical care.
Mahoney was instrumental in getting Pelletier returned to her family when he acted as the family's spokesman and confronted the governor of Massachusetts about the issue. His willingness to speak out eventually helped return Pelletier to her family.
But his good works and ability to lead didn't stop there.
Many times, I have watched him on Periscope as he prayed along with his congregation in front of a Planned Parenthood building in Washington, D.C.
In addition, he practices civil disobedience at times when he believes that it is necessary to do what is right in terms of his faith.
In fact, on September 21, representatives of American Life League, including board member Fr. William Kuchinsky, Life Defender coordinators Emily Brown and Melissa Pena, joined Mahoney, Fr. Stephen Imbarrato, Pastor Bill Devin, activist Mark Harrington and many others in an act of civil disobedience at the same Planned Parenthood building.
The purpose of the event was to impede the progress of the building that is being constructed next to a D.C. charter school. The Christian construction company was only temporarily impacted and continued construction later in the day.
Mahoney has also been outspoken in bringing awareness to the plight of Pastor Saeed Abedini who sits in an Iranian prison for the "crime" of being a Christian.
In June of this year, Mahoney along with others, stood outside of the Capitol in Washington, D.C. and placed one thousand flowers on the sidewalk to mark the anniversary of Saeed's 1,000 days in prison.
Mahoney dressed in an orange jumpsuit to show solidarity with the imprisoned pastor. In addition to honoring Saeed, the event was to also show solidarity for other Christians facing persecution for their faith.
Finally, earlier this year, Mahoney along with others, scheduled a sit-in in front of Boehner's office demanding that the GOP develop a "backbone" when it comes to pro-life issues and the defunding of Planned Parenthood.
There are many more events that Mahoney has been involved in over the years, but there are too many of them to mention here.
When was the last time you saw your pastor participate in civil disobedience in order to follow Biblical principles and right a wrong?
When was the last time you saw many of your congressional representatives working this hard to bring about change for the American public?
Perhaps, like Mahoney and his congregation, we should spend less time focused on the politics of the day and more time focused on people willing to further God's purpose by taking a stand.
While Mahoney leads a small group, he and his group appear dedicated to their cause to bring about positive change.
I only wish I could say the same for our GOP leadership. Perhaps they should spend a day with Mahoney.
–
TheBlaze contributor channel supports an open discourse on a range of views. The opinions expressed in this channel are solely those of each individual author.