Outrage is all the rage. And while a lot of time and energy is being spent squaring-off online, I'm not sure many minds or hearts are changing. Blog posts, Facebook posts and comment sections are full of self-righteous indignation.
While so much of the discourse is really just preaching to the choir, may I suggest our Christian choir is sounding a bit off key lately?
I would like to ask my fellow Christians to take a time-out, even just a few minutes, and ask yourselves this question before you comment on one more site or make one more Facebook post:
Are you beautiful?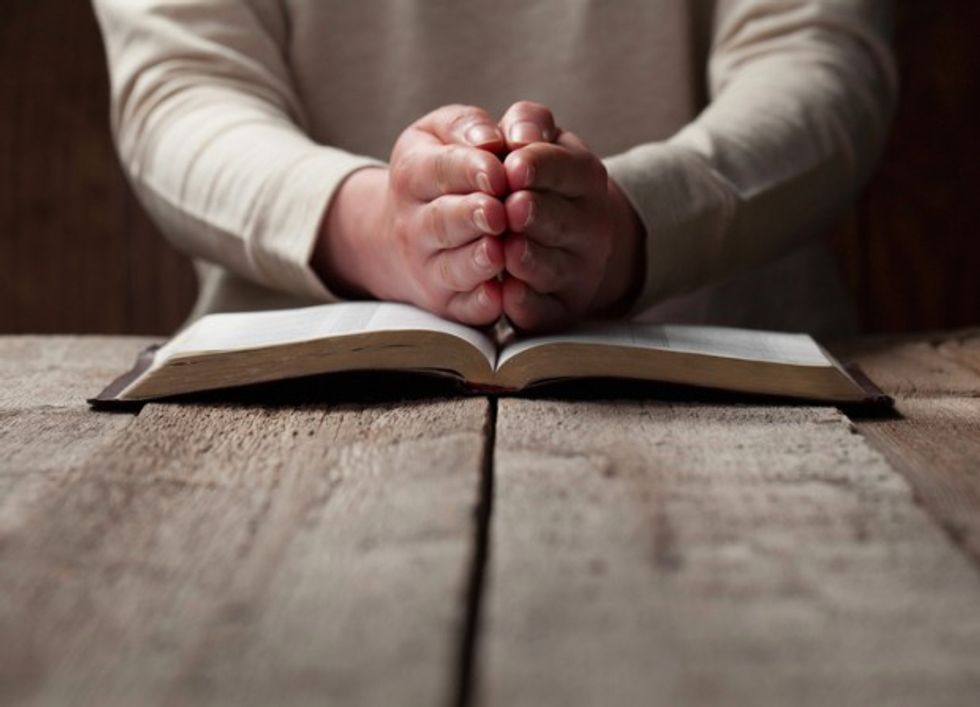 Photo credit: Shutterstock 
As Christians, we are ambassadors of Christ, as though God were making His appeal to the world through us (2 Corinthians 5:20). But as ambassadors, we do not create the message. We must share only the message from the One who sent us. And His message is beautiful.
Perhaps all your Facebook friends know exactly where you stand – by golly – on Chick-fil-A, "Fifty Shades of Grey," abortion and now the Supreme Court same-sex marriage decision.
These are all issues that need a Christian perspective and I am in no way suggesting we stop engaging in conversations that are shaping our culture. But my issue is with the tone in which some Christians using in the conversation.
It is not beautiful to call someone an idiot right after "proving your point" with scripture.
It is not beautiful to tell someone to have fun in hell.
It is not beautiful to insinuate or outright state that someone is not intelligent enough to choose God.
I have seen comments like these over and over and over. None are beautiful and none are Biblical.
No, we cannot profess to be Christians and then look absolutely nothing like Christ. Jesus is not rude, arrogant or prideful. He is loving, irresistible and only beautiful.
[sharequote align="center"]Jesus is not rude, arrogant or prideful. He is loving, irresistible and only beautiful.[/sharequote]
There is a passage in the Bible that is read at many weddings, known as the Love Verse (1 Corinthians 13). It's the one that lists what love is. Most people are very familiar with that part of the passage.
But just above that list, is a lesser-known gem. The passage states that if we do anything without love, we have done nothing. It begins, "If I speak in the tongues of men and of angels, but have not love, I am only a resounding gong or a clanging cymbal."
In other words, if you craft a smack-down, air-tight argument as to why you're right, but do it without love, you've just created a load of noisy nothing.
Noisy nothing. Christian, your life is not to be wasted on noisy nothing.
Some of you may retort, "Jesus used a harsh tone." You are right, Jesus did use a harsh tone – with Satan and the religious elite. He did not hold back His disapproval of those who created barriers to God. But He never spoke harshly to broken people. To them He was compassionate, wooing and beautiful.
The woman at the well. The woman caught in adultery. The tax collector. The children His disciples wanted to shoo away. To these He was gracious, loving, inviting and most certainly beautiful.
Christians, we are among broken people who may not know of the eternal hope that comes from Jesus' love. And lest we forget, we are broken people, too. Let us be gracious. Let us be loving. Let us be inviting. Let us be beautiful.
Everyone knows what we Christians stand for (and against), but how many people have personally felt the love of Christ because of your words or your actions today? May I suggest you step back from the blogs, close Facebook and get busy loving like Christ loved – as He loves?
Christians, it is not our job to complain about all that is wrong with this world – we know this is not Heaven. Instead, our job is to love our neighbor as ourselves. That doesn't mean we agree with our neighbor or condone sinful behavior – but let us speak truth to our neighbor in love.
If the boldest thing you've done for your faith is rant on Facebook or insert comments on blogs and websites, may I boldly suggest that you are the one who doesn't get it?
Do you want to do something really bold for your faith today?
Invite your neighbor over for dinner.
Forgive someone who doesn't deserve to be forgiven.
Choose an organization that lines up with your beliefs and support it financially.
Send a note of encouragement to someone who needs it (and we all know someone who needs to be encouraged).
Use the talent God so graciously lavished upon you to bless someone.
There are endless topics being teed up for Christians to be teed off. Forgo the temptation to jump into the online fray and argue against avatars and screen names. Get out into the world and be a light.
Christian, it's time to be beautiful.
–
TheBlaze contributor channel supports an open discourse on a range of views. The opinions expressed in this channel are solely those of each individual author.