The FBI created explosive headlines last week by recommending no charges for Hillary Clinton over the use of a private email server for state business. FBI Director James Comey stated in his July 5 news conference that intent wasn't discovered.
Did he need to prove intent at all?
Federal employees must acknowledge their duty in regards to classified information by signing a SF 312 in pertinent part [empahsis added]:
"3. I have been advised that the unauthorized disclosure, unauthorized retention, or negligent handling of classified information by me could cause damage or irreparable injury to the United States ... I am obligated to comply with laws and regulations that prohibit the unauthorized disclosure of classified information.

4. I have been advised that any breach of this Agreement may result in the termination of any security clearances I hold; removal from any position of special confidence and trust requiring such clearances; or termination of my employment ... any unauthorized disclosure of classified information by me may constitute a violation ... of United States criminal laws, including the provisions of Sections 641, 793, ... Title 18, U.S.C."
"Negligent handling" jumps out. The legal standard for negligence is that of a "reasonable person." Negligence is defined as, "The omission to do something which a reasonable man, guided by those considerations which ordinarily regulate the conduct of human affairs, would do."
Recordkeeping guidance is in 44 U.S.C. Chapter 31. Personal email servers are not mentioned but clear guidance on duties regarding "establishing strong records and retention policies to safeguard records from loss or unauthorized removal, including unauthorized destruction" is.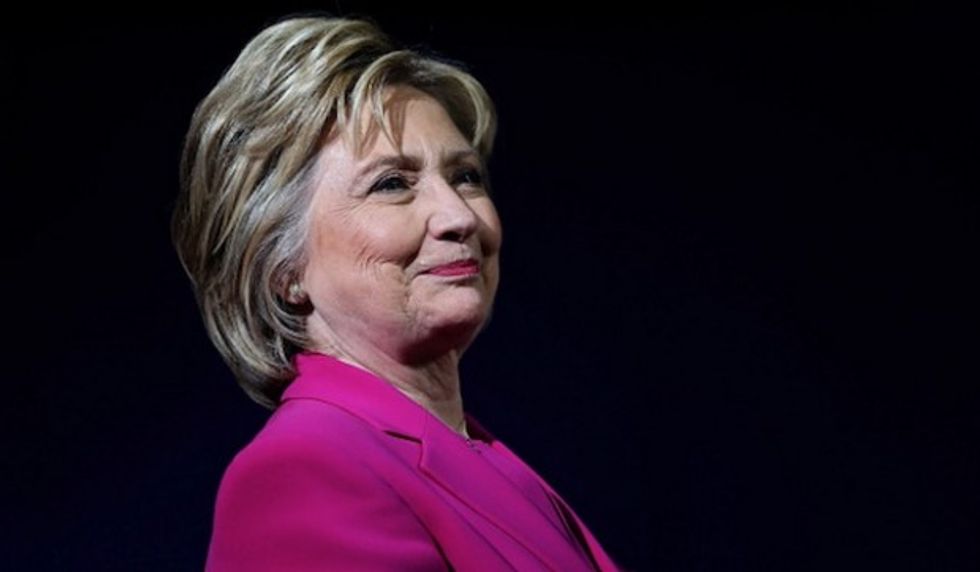 Justin Sullivan/Getty Images
Clinton was obligated to not only verify that receivers held proper clearance, but also verify IF material is classified or not before it was sent and ensure its safe storage.
Clinton installed a home server outside federal oversight. She claims predecessors used similar methods, which isn't completely accurate. Predecessors like Colin Powell did occasionally utilize their personal email for state business. But none are known to have private servers and use personal email exclusively.
This issue exploded during congressional review of the Benghazi incident. Clinton's legal team then deleted thousands of requested documents according to Comey's testimony. The server was allegedly hacked once and she accessed it with mobile devices while in foreign countries that have electronic datamining programs. Comey testified that negligence in handling information was widely documented and indicated she potentially committed perjury before Congress. This could show intent.
Remaining focused on negligence, the evidence is still damning. Clinton operated an unsecure server at home. She transmitted classified material, including SAP material (the most classified), in numerous email strings, according to Comey's news conference and July 7 testimony. Would a reasonable person believe any controls for handling highly sensitive classified information existed?
Guidance on negligence punishment is located in, Title 18 U.S.C. Sec. 793 in pertinent part:
"(f) Whoever, being entrusted with or having lawful possession or control of any document, writing … note, or information, relating to the national defense, (1) through gross negligence permits the same to be removed from its proper place of custody or delivered to anyone in violation of his trust, or to be lost, stolen, abstracted, or destroyed … Shall be fined not more than $10,000 or imprisoned not more than ten years, or both."
Comey's intent claim is irrelevant, the law is clear; being negligent in handling the information is enough.
On July 5, CNBC interviewed former Department of Justice attorney Jacob Frenkel. He said Clinton should have been charged. Concerning Comey's news conference, Frenkel said "Comey's reliance on Clinton's 'intent' was an incorrect application of the law."
Frenkel went on to say he believed intent wasn't necessary to prosecute Clinton for being "extremely careless" with classified information.
"What I found a little bit more troubling is the continued and repeated reference to intent. They found no evidence of intent. There was one other point that he made during the press conference that I found a little bit troubling, which was they could not find any other such case historically," he said.
Comey appears wrong here, there is precedent to charge Clinton without intent.
John M. Deutch, CIA director under President Bill Clinton, resigned in 1996 and was investigated for mishandling classified information. The case is eerily similar.
Both used unsecure, home computers vulnerable to hackers and stored hundreds of classified documents, including those labeled top secret. The DOJ indicted Deutch, but no such action was recommended by the FBI or Clinton. The DOJ never mentioned intent in Deutch's case.
Petty Office Kristian Saucier is facing 10 years in prison for mishandling classified information. The Department of Defense could have handled this case administratively, but the DOJ pursued felony charges.
Saucier has pled guilty to one felony count of unlawful retention of national defense information. Stationed aboard the nuclear submarine USS Alexandria in 2009, he allegedly took cellphone photos of classified compartments onboard. The phone, found in a dumpster in 2012, was traced to Saucier. The Navy Times reported in 2015, "Prosecutors have not presented any evidence that suggests Saucier tried or intended to share the photos to foreign agents."
As reported by Politico in May "The sailor now faces a maximum possible sentence of up to 10 years in prison, but faced up to 30 years if found guilty on both charges."
Photos of a Cold War era submarine gets you prison without proof of intent and Clinton gets nothing?
The law is clear, intent was not necessary. Her negligent and highly irresponsible actions are enough. At the least she could be stripped of the ability to hold a security clearance which would preclude her from performing presidential duties.
Finally, in 1996, Hillary was interviewed by Jim Leher for PBS "News Hour." Leher asked one seemingly innocuous question that hints to Hillary Clinton's trustworthiness:
Lehrer asked, "Are you keeping a diary, you keep good notes of what's happening?"
Clinton responded, "Heavens no! It could get subpoenaed! I don't write anything down."
Interesting.
–
TheBlaze contributor channel supports an open discourse on a range of views. The opinions expressed in this channel are solely those of each individual author.