A peaceful gather came to a halt as violence ensued.
People protesting, "police brutality" suddenly had a change of heart when shots rang out and protection was needed. Instantly police officers selflessly shielded the very people who had protested against them. Suddenly everything changed. They were not two groups but one; protecting and supporting one another.
At this moment the phrase written on the seal of The United States of America came to mind: E Pluribus Unum – Out of many, one. We are a nation of all backgrounds, skin color, religions, beliefs, and social status. These attributes make this country strong. The founders knew the premise of this nation when it was established and celebrated what it could be and what it is today.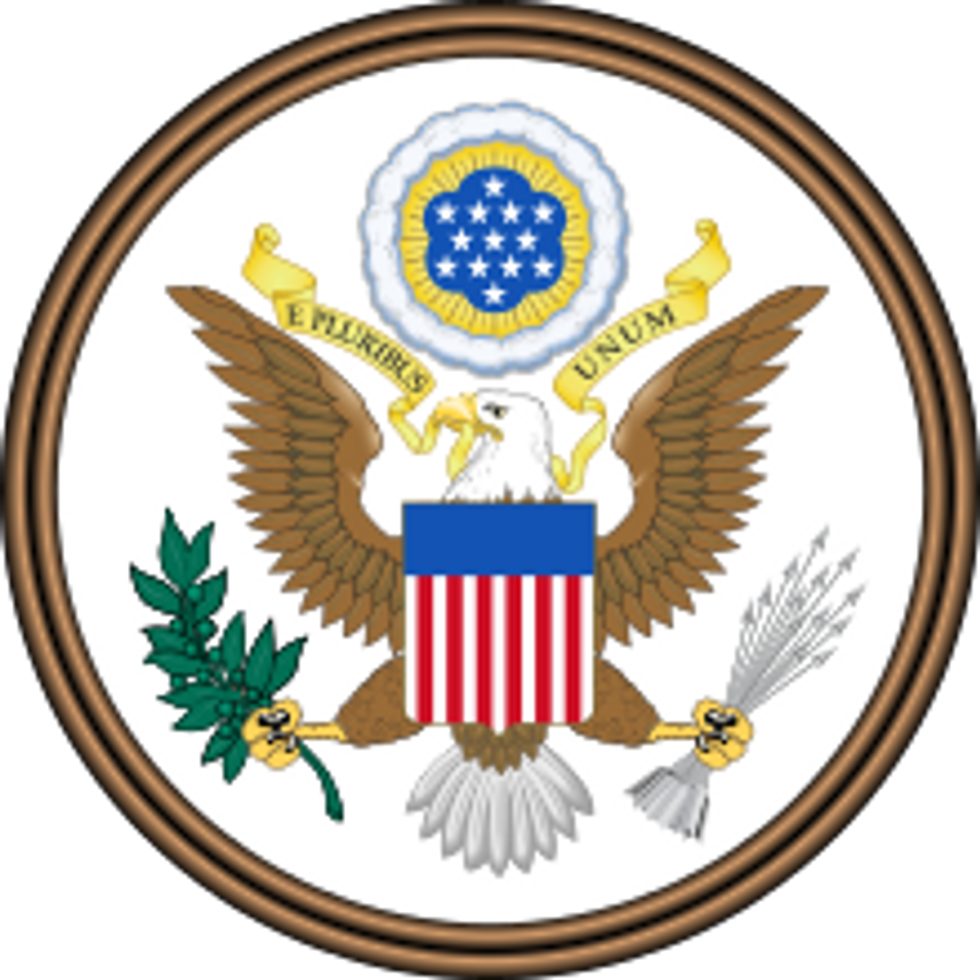 Official Seal of the United States of America
For the past eight years the media and federal government have been inciting race and class divisions. For the last eight years the American people have been listening and taking it to heart. It is time we stop focusing on the differences and start focusing on what we as a people have in common. We are all Americans. We all value human life and the right to prosper and succeed in this country.
As humans we have an insatiable hunger for hate and drama. Humans thrive on edge of night and the terrible things that happen in this world. This then shapes our view of the world which then inspires more hate and resentment. Yes, terrible things happen. Yes, it is not all sunshine and roses. But as a functioning member of society it is my job to discern events for what they are and to not take them at face value or make them something beneficial to my ideals. As a responsible adult it is my perogative to learn all I can from different views while not being clouded by my feelings and emotions.
E Pluribus Unum – Out of many, one. We are one. One nation, one people, one United States of America. It is good that we have different beliefs. These differences are supposed to make us more understanding and stronger. America needs this strength. We are constantly being attacked from outside forces and can only maintain if we stand together. To survive we must realize what is at stake. The greatest world powers have always crumbled from within. For the sake of this world we must not let that happen.
Let's celebrate our differences and not listen to those to choose to incite racism and hate to further their own political agenda and to enhance their own power. We must stand strong and tall together and do what's best not just for one group but for the country as a whole. Life is tough, let's not make it harder by always choosing to focus on our differences.
My prayer for this nation is that we choose to love one another, respect each other's differences, and celebrate the fact that our diversity is what makes us strong. Finally, always remember what this country was founded on and the hopes our forefathers had for the generations to come. We must not let their sacrifices go in vein.
God Bless America!
Tyler is a graduate from Texas A&M University with a B.A. in Political Science and a minor in Communications. Tyler has an M.S. in Defense and Strategic Studies from Missouri State University located in Washington, D.C.
–
TheBlaze contributor channel supports an open discourse on a range of views. The opinions expressed in this channel are solely those of each individual author.