The passing of Christian missionary Elisabeth Elliot struck me with sadness, as it did all who knew of her and her work.
I dare say she mentored me without knowing it. There is no doubt she left a mark on the world, as only one who is in a relationship with God and relies on the essence of faith to overcome can. She was a champion of the faith and an example to women everywhere that bear the name Christian.
[sharequote align="center"]We need more Elisabeth Elliots to be champions of the faith for the next generation.[/sharequote]
As I reflect on her life and legacy, I'm struck by the lack of strong spiritual role models in our churches. There is a huge problem in our world today among older women. The enemy has tempted them with the lie that younger women want nothing to do with them.
I believe that the enemy has had success in our churches by discouraging older women from teaching younger women. I see a great segregation of older women sitting on one side of the church and the younger sitting on the other. There is not a lot of unity across generations, which shows me that Satan has been successful.
As I have talked with older ladies, I have found they believe the younger women don't have a desire to talk with them. Many have bought the lie that they are too old – or too old-fashioned – to be relevant to the younger generations. They don't understand the things that saturate the minds of the younger generation, such as social media, blogs and podcasts. Because they don't understand it, the wisdom they have gleaned from years of seeking the Lord and stepping out in faith is not being utilized to spur the younger women on.
While the older women are not reaching out, the younger women are not reaching up. The enemy has blinded them to seeking a mentor. Many women under the age of 40 have dealt with issues that desperately need a spiritual encourager. Broken homes, absent fathers, financial struggles, parenting, divorce and abuse are just a few of the prevalent things that plague the younger generation. What a difference it would make in the lives of these precious women if the older women began to pour into them.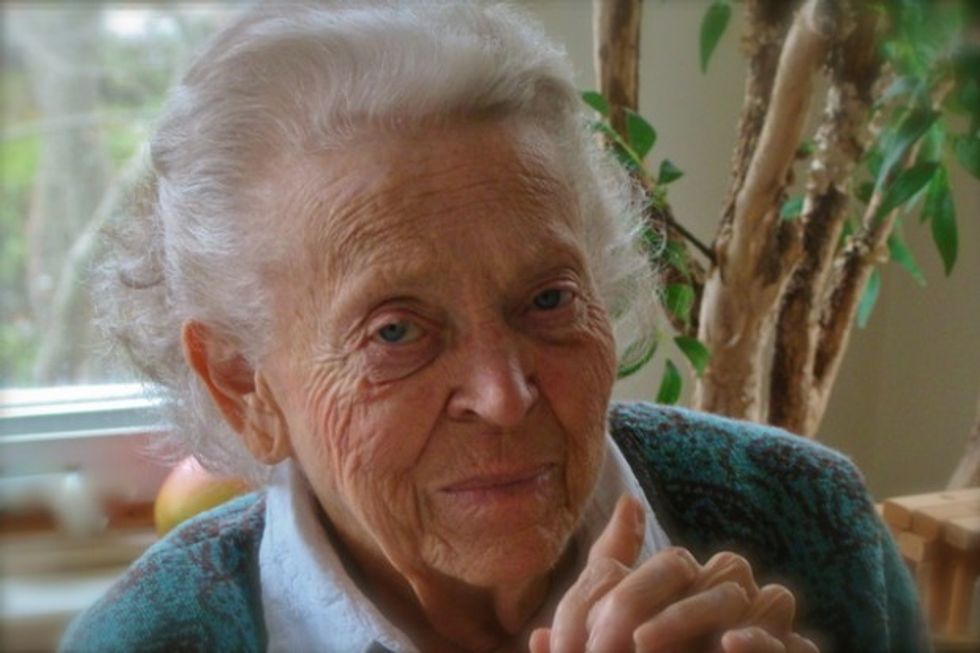 Photo Credit: elisabethelliot.org
In the Bible we see a command for the older women to teach and encourage the younger women. If all women took that command and acted on it, I believe these harsh social issues we face could be eradicated. We need more Elisabeth Elliots to be champions of the faith for the next generation.
Ladies over the age of 40, young people need you. I realize it may be scary or out of your comfort zone, but I am asking you to take the lead and pour into a younger woman. What if this is the purpose you have been searching for?
There are several ways to do this. Maybe you tell a young mom you will babysit her kids while she goes to get her nails done. Maybe you cook a delicious meal from scratch to a newly married couple. Maybe you invite a single woman who has been struggling with her singleness for coffee and pray for her. These young women desperately want your wisdom.
Don't buy the lie that you are too out of touch with culture to make a difference. Believe it or not young women desperately want to be supported by a woman who has been there and will believe in them. It would be an enormous waste of wisdom if you keep your life experience to yourself.
While Elisabeth Elliot may have passed on to heaven, she also passes a torch on to us. Will you take it from her hand and carry it?
–
TheBlaze contributor channel supports an open discourse on a range of views. The opinions expressed in this channel are solely those of each individual author.