It turns out investing in e-cigarettes can be dangerous to your financial health.
NJOY, one of the previous leaders in the e-cigarette market and once valued at $1 billion, filed for Chapter 11 bankruptcy protection last week. Part of this filing is in no doubt due to NJOY's shrinking market share over the past several years. While in 2013 their Kings e-cigarette brought in $90 million in revenue, their new product, Kings 2.0, only brought in $7.4 million in 2015.
Although this "New Coke"-esque experience definitely contributed to the NJOY's decline, NJOY's decision to declare bankruptcy was likely also influenced by the FDA's new nicotine product regulations.
The regulations, finalized on August 8th and known as the "deeming regulations", require all nicotine products that hit the market after 2007 to go through what's known as the "pre-market review process" before they could be sold to consumers. Essentially all vaping and e-cigarettes will be regulated like any other tobacco product.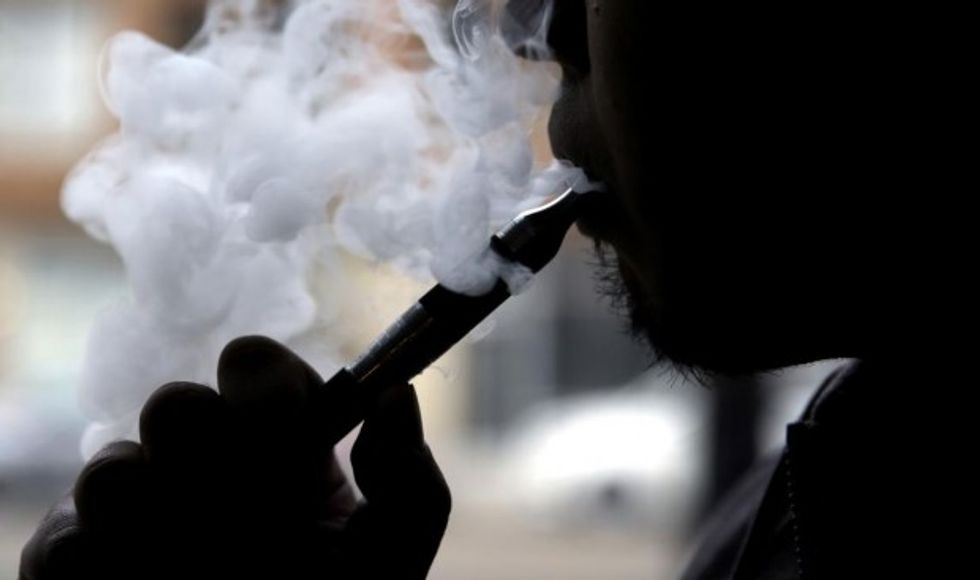 In this April 23, 2014 file photo, an e-cigarette is demonstrated in Chicago. More teens are trying out e-cigarettes than the real thing, according to the government's annual drug use survey.  (AP Photo/Nam Y. Huh, File)
As damaging as the regulations have already been on the tobacco industry as a whole, the damage looks to be many fold worse for the e-cigarette industry.
Under these regulations, 98.5 percent percent of the current e-cigarette and vaping products on the market would be illegal and would need to go through the FDA's review process, which is neither cheap nor easy to complete. The FDA estimates e-cigarette manufacturers are expected to spend up to $2.42 million complying with these new rules in the first two years alone. NJOY, knowing these regulations were coming, had spent heavily to prepare for them.
While NJOY might have filed for bankruptcy protection anyway even absent these regulations, the specter of the FDA regulations clearly loomed large over the company's future. In an alternate universe without the onerous new FDA regulation, NJOY might have attempted a King 3.0 e-cigarette, or gone back to its King classic. But with the time and funding required just to get a new product approved, it clearly made more financial sense to try sell the company than try to save it.
NJOY, it seems, is the canary in the coal mine for the industry. Although large, established tobacco companies will be able to weather the storm of higher costs, smaller companies will sell to larger firms or shut their doors completely. While large tobacco companies might not have supported these regulations, the results of expensive government regulation are always the same: big companies win, smaller companies and consumers lose.
While the chances of the FDA rolling back these regulations are slim to none, at minimum Congress should grandfather in all products that were on the market before the regulations were enacted. Arbitrarily restricting which e-cigarettes are legal based on the year the iPhone made its debut makes little sense and will simply increase the consolidation of this industry, decreasing competition and consumer choices. It seems when it comes to a company's financial health, the FDA can be deadly.
Eric Peterson is a Senior Policy Analyst at Americans for Prosperity. You can follow his policy and sports musings at @IllinoisEric89
–
TheBlaze contributor channel supports an open discourse on a range of views. The opinions expressed in this channel are solely those of each individual author.