In the 90s, domestic abuse was a topic that largely went undiscussed as the rights of women too often fell through the cracks.
For Sheila L. (last name withheld per her request), this is a statement that she can personally attest to. And while it is her life before prison where we begin, it is her story that started three years into her indefinite sentence that gives hope to so many currently imprisoned.
Sheila found herself serving an indefinite sentence during the 90s after she shot her abusive husband, leaving behind a young daughter on the outside. The life that she had grown accustomed to was tossed upside down as she faced the uncertainty of life behind bars.
"My abusive relationship happened at a time when very little thought was given to domestic violence," Sheila explained. "This was before Farrah Fawcett, so female victims had yet to be given a voice."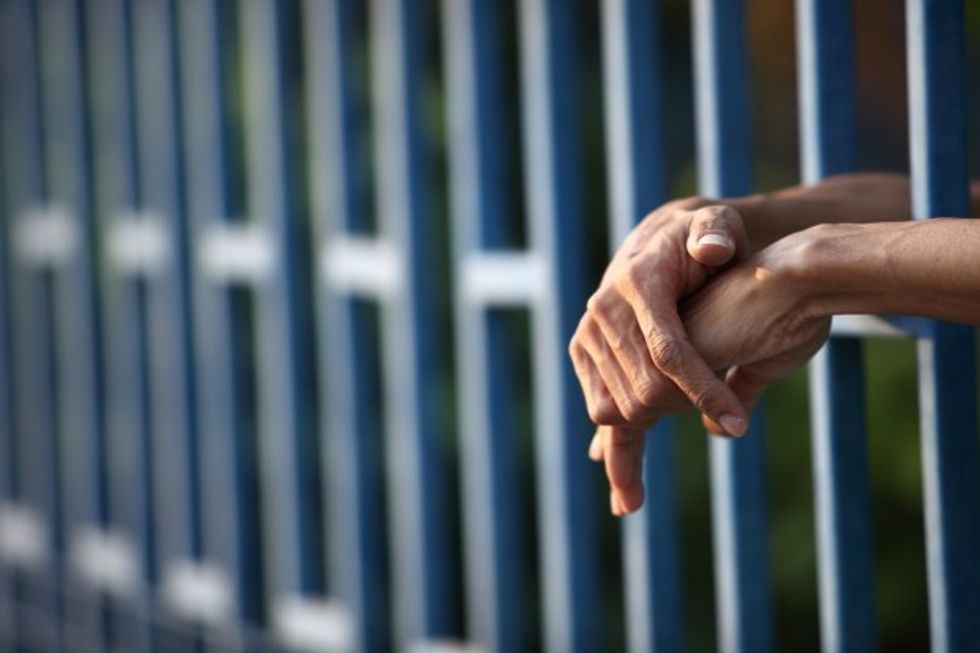 Photo credit: Shutterstock
As she and I sit across from each other, Sheila tells of her life growing up a Lutheran and how little of what she was taught translated into her incarcerated life. It quickly became evident that while there was a deep history before her incarceration, that wasn't the story she felt defined her life.
Three years into her prison sentence, Sheila had the opportunity to attend a religious gathering held by outside volunteers called "Kairos."
"I knew who these people were and I wasn't interested in what they wanted to sell me," she said. "I was suspicious of these people, but I was going because I knew they had cookies and food."
It was during a weekend experience that everything changed and she felt something that was completely foreign to her.
"[The volunteers] spoke of this God of unconditional love who just wanted to be my friend. The idea of forgiveness and friendship was something that was appealing to me and I wanted to know more about this friend," she said.
After the weekend-long experience, Sheila went back to her cell in search of this friend. Inside the Bible that the volunteers gave her, she came across Acts 12: 5-17 where Peter is freed from prison by an angel.
If she wasn't interested enough before, the idea of this friend being down to help people get out of prison sealed the deal.
7 x 70 = 490
However, this new path Sheila was on had a few bumps along the way – one of which was her cellmate Patty.
"Patty did everything she could in an effort to get under my skin, especially after my Kairos weekend. Every day she found a new way to test me," she said.
After each trying moment where Patty attempted to dig deeper under her skin, Sheila would forgive her instead of choosing to violently react to the situation. One day, she was so fed up with Patty's antics that she met with her spiritual group in search of guidance.
"They told me that the Bible tells us God says to forgive 'seven times 70.' I figured out that meant 490 times I had to forgive Patty. Considering I had already forgiven her 300 times, I knew I just had to make it 190 more," she said.
Before she reached that threshold of 490, Sheila found herself being transferred to another institution. On the day of her transfer, she received the most unlikely of gifts – a hug from Patty.
"She thanked me and told me that every time I forgave her, she would go searching through the Bible to learn more about this God that had changed my life," she said.
Not long after leaving prison, Patty passed away. To this day, Sheila knows that Patty left this world not only as a friend, but also as a fellow believer in Christ.
The Ability to See Again
During her time in prison, Sheila's daughter found herself in an abusive relationship of her own. In fact, when Sheila was released, her daughter was in stitches and actively using drugs. After being out of her daughter's life for 13 years, it was the worst of Sheila's fears come to life.
At 36 years old, with a young child of her own, Sheila's daughter was dying of a failed liver that resulted from years of drug and alcohol abuse.
"I remember our last conversation. It had finally sank in that she was dying and I told her 'Baby girl, we don't have much time, but there is something we have to talk about. It is important that I get to see you again one day in heaven,'" Sheila said. "Then she said to me the same thought I had so many years before – 'but what if He doesn't want me?'"
"It felt like I didn't want her when I was in prison for 13 years, so I can understand why she would wonder why this God would want her if I didn't," she said after composing herself.
Sheila began to tell her daughter about this friend she had met who changed her life and took away her pain – a friend that would love her unconditionally through all of the good times and the bad.
"After I told her everything, she said to me 'I'm not afraid to die anymore.' And that was the last time we spoke," Sheila said.
The Promise of So Much More
Life is different these days for Sheila, and she wouldn't have it any other way.
She spends her time working as a volunteer in a local women's prisons sharing the love she once found with others in need of hope. Alongside her husband, Lex, they serve as a part of the same organization that helped transform Sheila's life – Kairos.
It is Sheila's work as a volunteer that is quietly changing the lives of so many in Ohio prisons. Her work even includes a ministry with incarcerated pregnant women.
After promising her life to the Lord years ago, Sheila is staying obedient to what He calls her to do.
Much like He did with Paul, God found Sheila in the unlikeliest of places and is using her to bring hope and love to people our society deems lost causes. I challenge you to step foot inside any women's prison in the state of Ohio and see the impact God is having through Sheila – it is breathtaking.
At a time when America is locking up people at an unprecedented rate, stories like Sheila's are proof that there is hope for a life after incarceration. As Sheila can testify, no life is a lost cause.
–
TheBlaze contributor channel supports an open discourse on a range of views. The opinions expressed in this channel are solely those of each individual author.