1. No escape
At the federal level, the 
Treasury
 recently bypassed Congress to change the rules of accounting in a heavy-handed attempt to prevent American businesses from moving their headquarters overseas to escape the highest corporate income tax in the world.

2. More for less
The number of bureaucrats at the 
Veteran Affairs
 has increased by more than 50 percent in the last 12 years, yet service to veterans has deteriorated.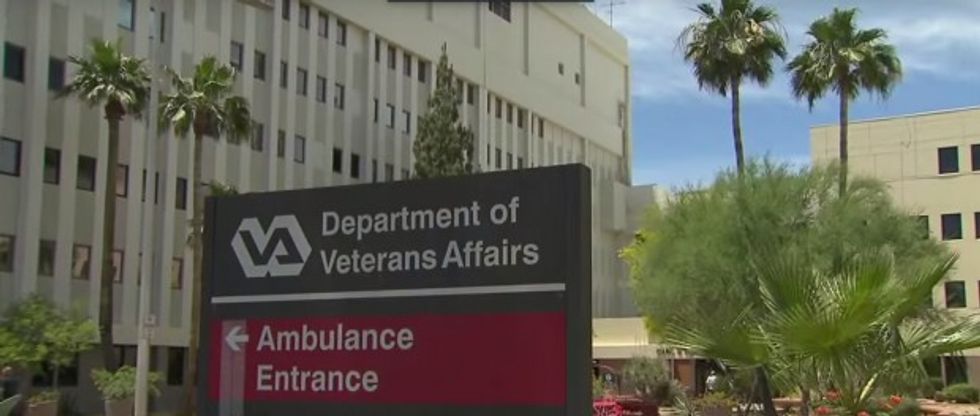 3. Want 100 percent of your own crop? It'll cost you. 
Agriculture lays claims to large shares of crops —  
Raisins
 for example — and charges farmers in what's called an agriculture marketing order if they want to keep harvest all of their crop — instead of a predetermined amount set by a board of bureaucrats. It stems from Depression-era regulations.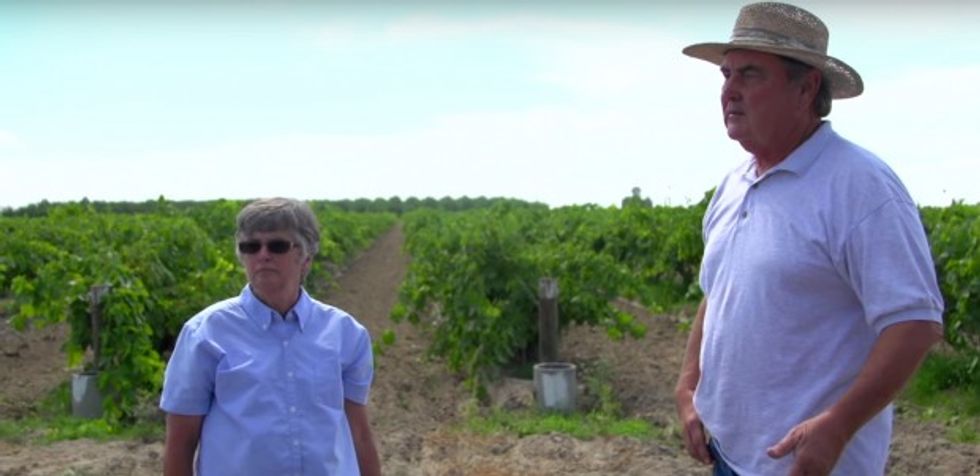 (Reason.TV YouTube)
4. We'll decide the make-up of your neighborhood. Thank you. — Fed. Gov
HUD implementing regulations that enforce local governments
to give up control
of zoning decisions in place of the federal government's recommendations, which is largely intended to force race and socioeconomic integration.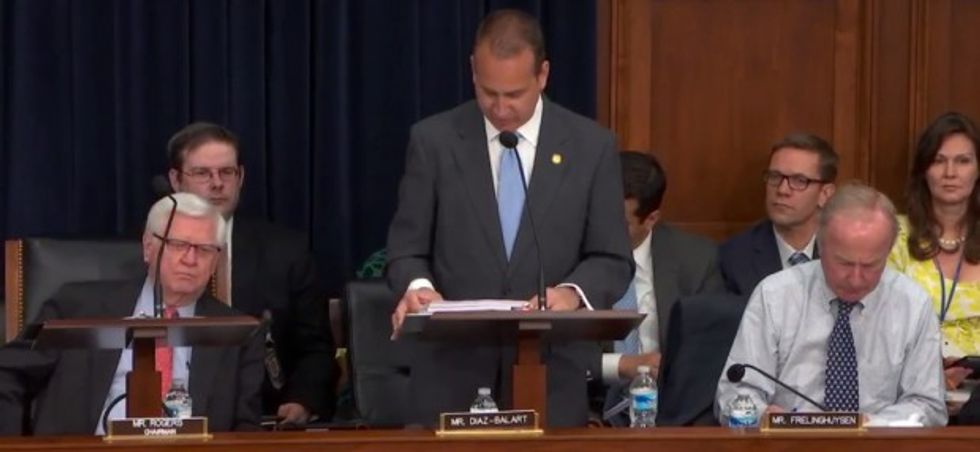 5. You fight cancer. We fight you. —FTC
Bureaucrats can hound you out of business, as the 
Federal Trade Commission
 recently demonstrated. After a 6-year investigation that ended up killing the bio-tech, cancer-fighting company, a judge found that the FTC's allegations were meritless.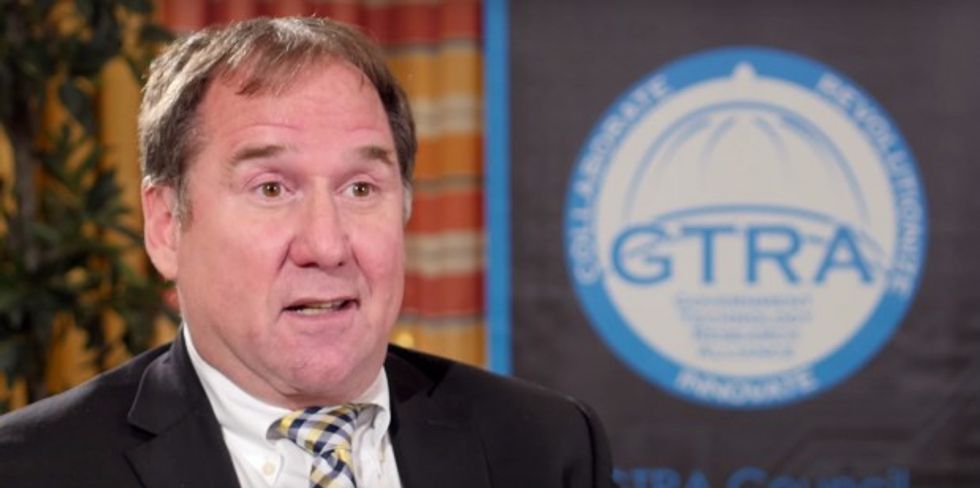 Michael Daugherty is President of LabMD, which specializes in analysis and diagnosis of blood, urine, and tissue specimens for cancers, micro-organisms and tumor markers. (YouTube)
6. The ol' Congress Sidestep
The National Labor Relations Board that has presumed to dictate in what states private corporations may open branches.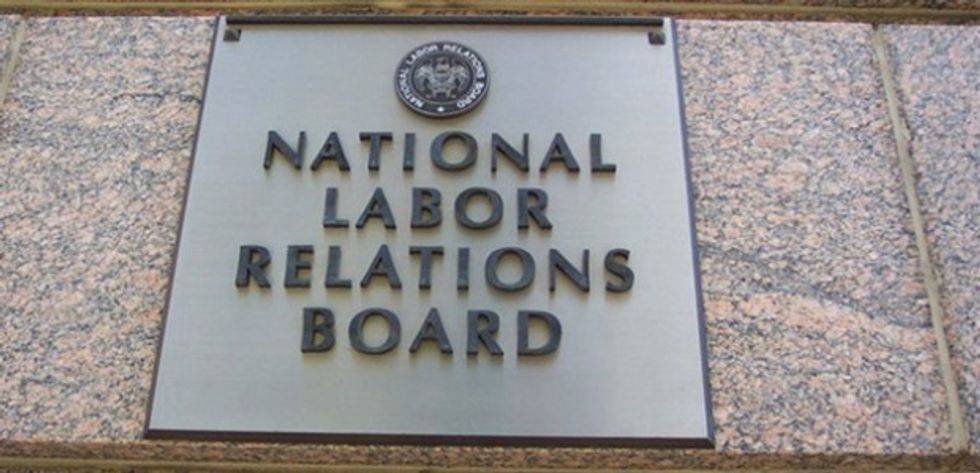 National Labor Relations Board (YouTube)
7. BLM regulations
Bureau of Land Management has created a safe zone, called a "national monument," for illegal immigrants. The BLM also set aside land for green energy while attempting to impose illegal guidelines on fracking, guidelines that a federal judge has nullified because BLM lacks statutory authority.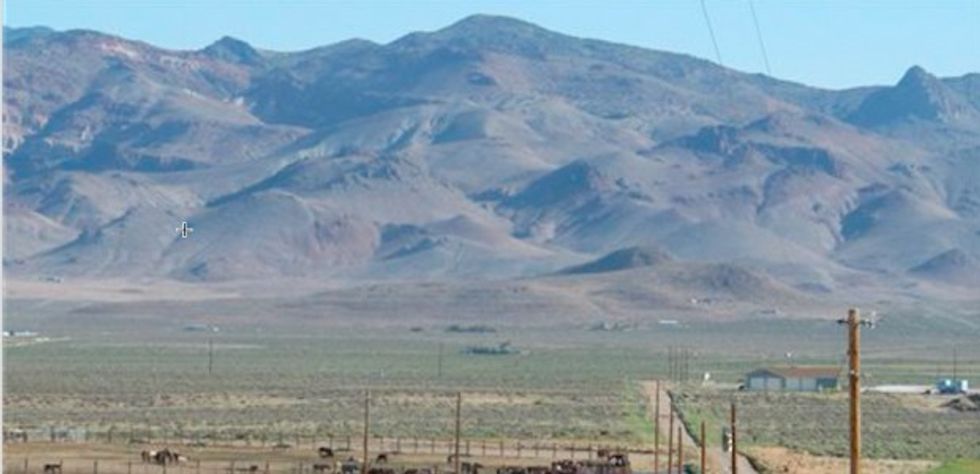 (AP)
8. All 8! A full house against Obama's administration
The Supreme Court unanimously rebuked the Army Corps of Engineers for violating the property rights of private citizens. It's a win for freedom — for now.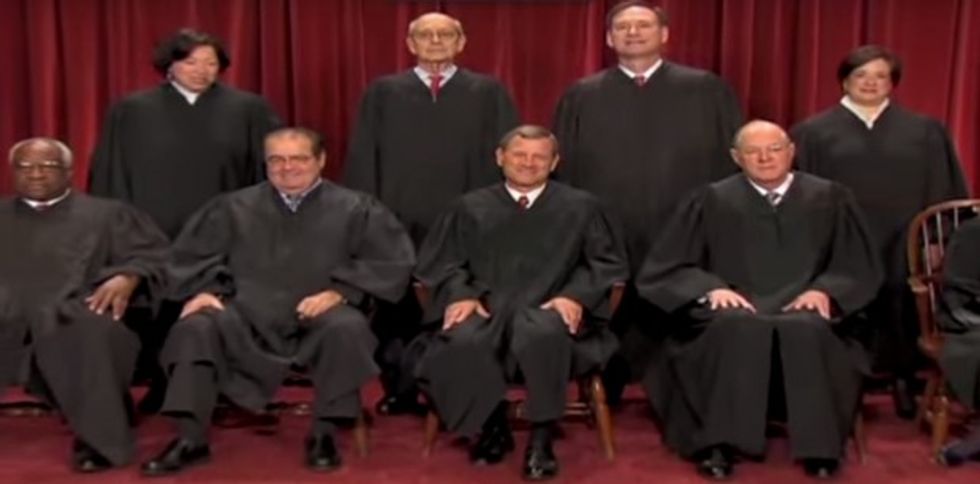 9. Something's in the water
The EPA, with a reputation for one of the " worst of many rogue federal agencies"— has been found to have deliberately refrained from warning the people of Flint, Mich., that it knew drinking the water was dangerous water. At the same time, they recklessly released tons of toxic sludge into the San Juan River in New Mexico and were slow to warn people of that health threat, too.
10. 'Double secret probation'
The 
Consumer Financial Protection Bureau
 harasses banks that don't have "acceptable" contingency bankruptcy plans in place, but refuses to tell banks what criteria are used to determine whether a plan is acceptable or not — as unfair and farcical as the "
double secret probation
" that the dean imposed on Delta house in the cinematic spoof, "Animal House."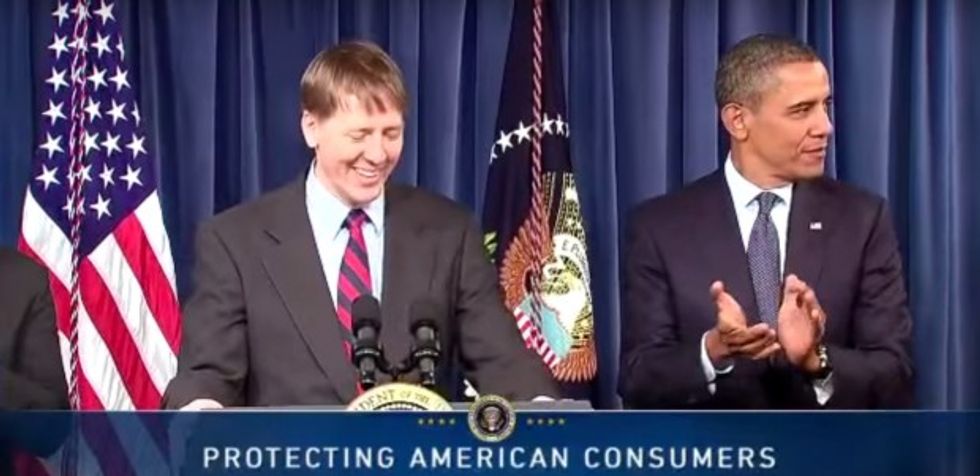 Richard Cordray serves as the first director of the Consumer Financial Protection Bureau. (YouTube)
11. Six months for anything longer than 6 feet?
In the June 21 issue of Forbes, Editor-in-chief Steve Forbes commented on the government's increasingly larger role in our everyday lives: "It is now a federal crime to walk a dog on federal lands with a leash that's longer than 6 feet," with a penalty of up to six months in jail.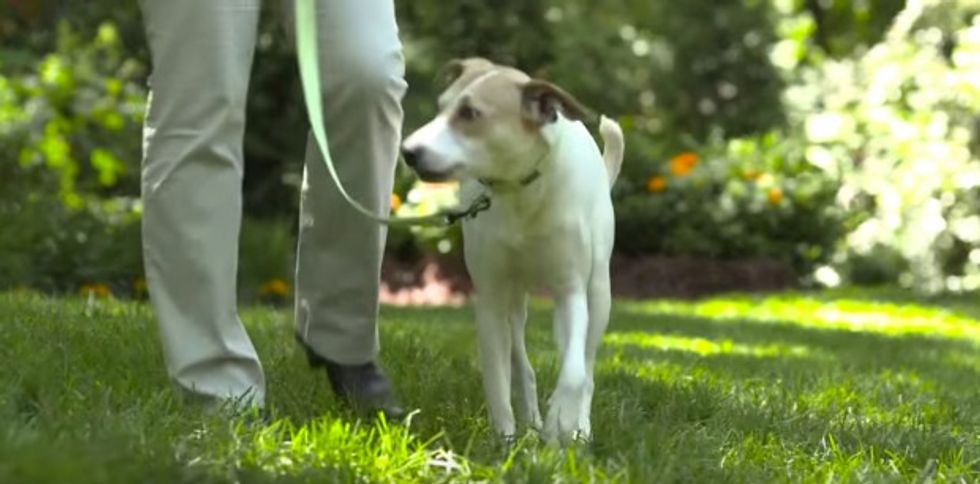 12. Militarizing locally
Federal entities from the Social Security Administration to the IRS to the Department of Agriculture to the Department of Education have their own SWAT teams, armored vehicles, submachine guns, etc.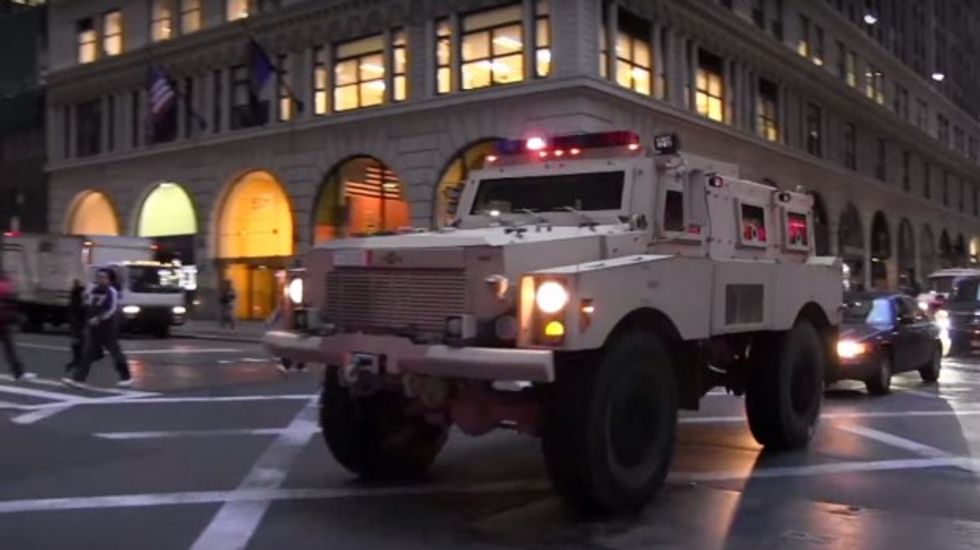 (YouTube)
13. If you can't say anything nice...  
Former HHS Secretary Kathleen Sebelius infamously made a public declaration that there would be 
"zero tolerance"
 for any health-insurance company that dared to contradict or object to her pronouncements on Obamacare.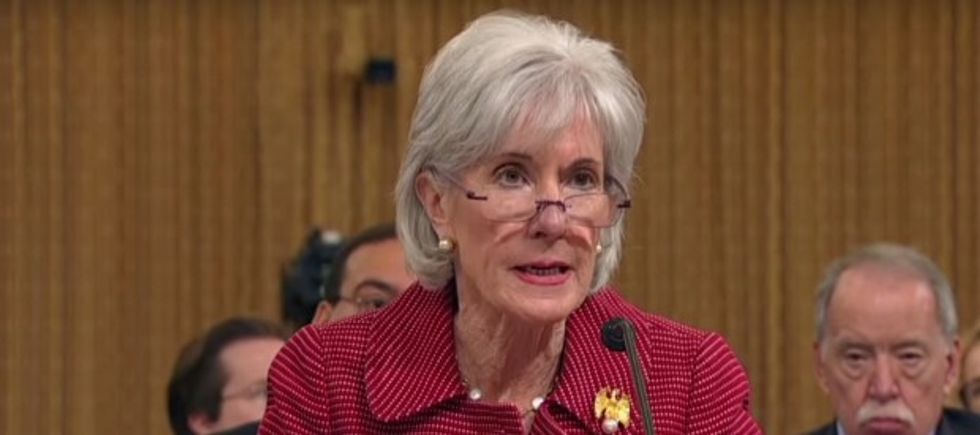 14. Pleading the 5th
Lois Lerner tell an investigative committed that she's not answering questions about how the IRS 
colluded
 with a cabal of congressmen to stifle the right of conservatives to speak in the political arena.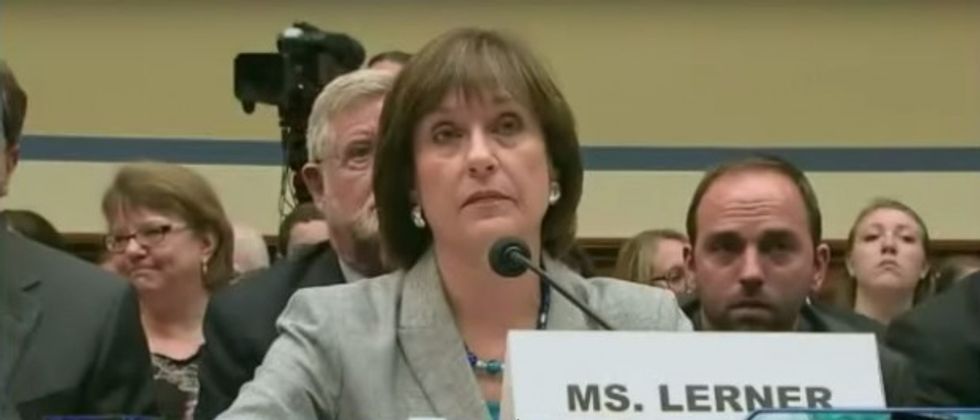 15. The debate is over
Sen. Sheldon Whitehouse is leading the charge to criminalize any dissent from his political position on climate change, thereby suppressing scientific inquiry and debate, even though scientific "consensus" is fluid on other topics; for example, the decades-long official government line against dietary cholesterol has been undergoing revisions.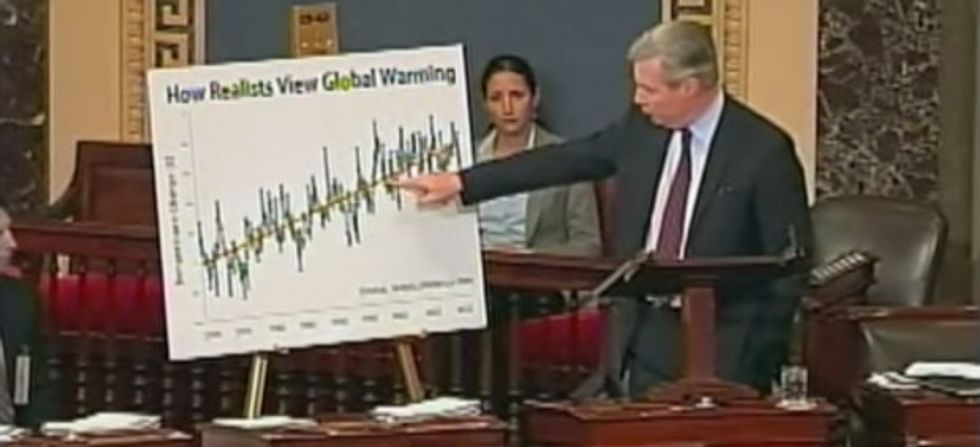 Sheldon Whitehouse (YouTube)
16. Prolonged detention 
President Obama's 2012 National Defense Authorization Act allowed indefinite detention of American citizens suspected of ties to terrorism. That provision has been part of each NDAA annual passage. Even Democratic apologist Rachel Maddow was aghast at Obama's attack on freedom.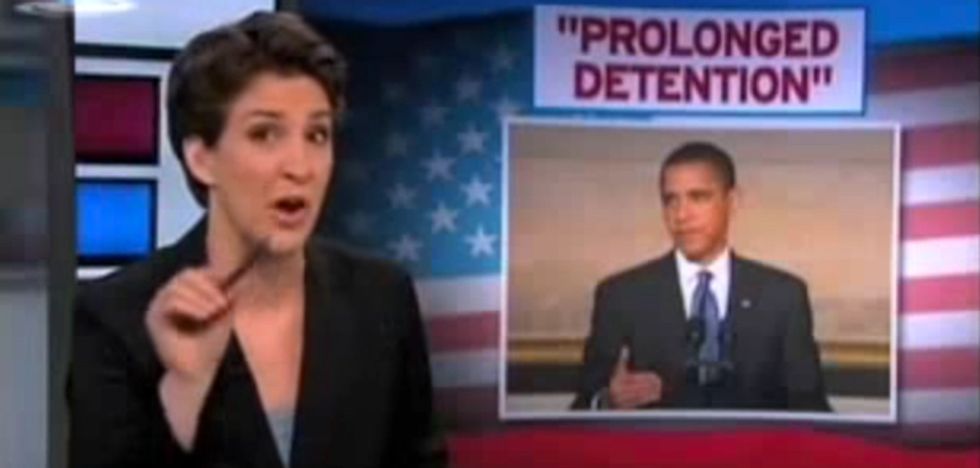 17. Prosecution for rhetoric 
Loretta Lynch's assertion that she would prosecute those who use "anti-Muslim rhetoric" that "edges toward violence."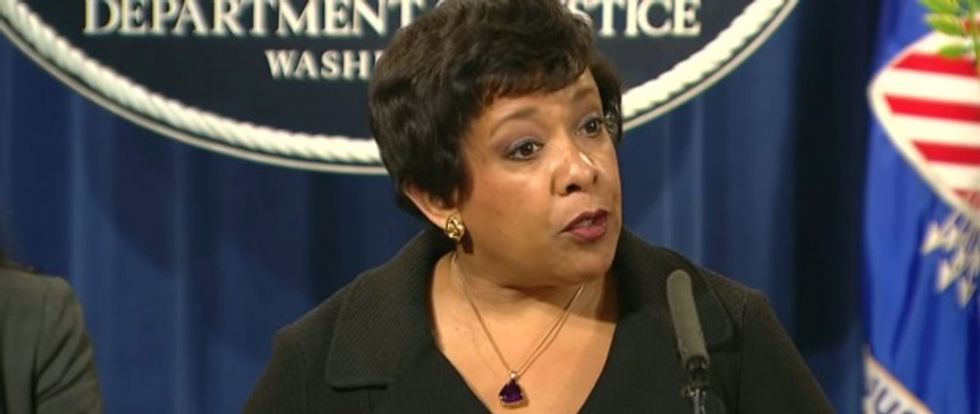 18. Do tell 
Obama administration ignores First Amendment and prosecutes journalist James Risen
for not giving up
his sources.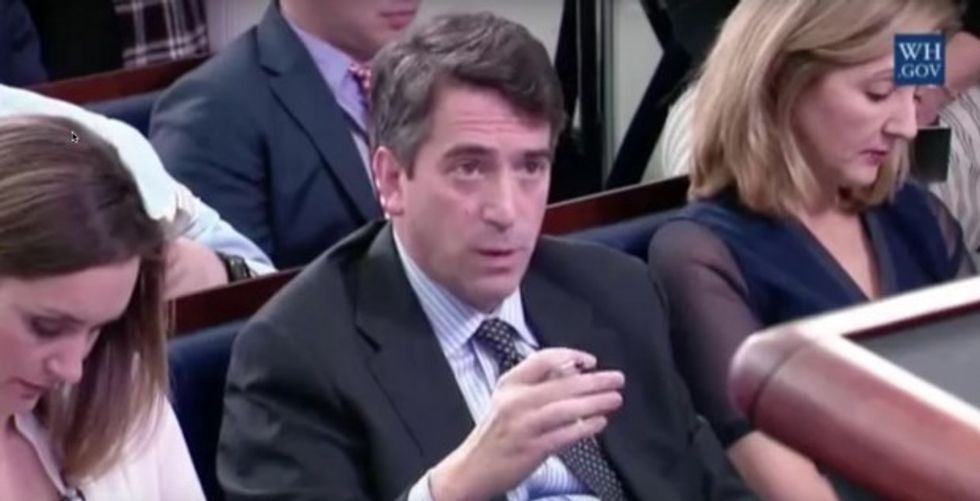 James Rosen (YouTube)
19. Shhhhhh
Federal agents planted microphones to secretly record conversations that occur in public in San Francisco, 
KPIX-TV reported
. According to KPIX, FBI agents hid microphones "inside light fixtures and at a bus stop" near the Oakland Courthouse between March 2010 and January 2011 as part of a "clandestine" surveillance program. They did not have a warrant to record the conversations.
Let us know what you would add to the list in the comments below.
TheBlaze staff contributed to this list.