"I don't know what I would do if I were you," I said to one friend.
"I'm going to live my life the same way as today," he said. "I will not be terrorized."
This friend knows the face of death as a recovering victim of leukemia. There was no fear in his words, just stoic determination.
We don't know the whole story of what happened, and we may never know. But we do know that two perpetrators, husband and wife Syed Farook, 28, and Tasfeen Malik, 27, were Muslim and employees of San Bernardino County. Farook had attended the holiday party and left and then returned with Malik to commit terrible acts of violence against innocent people.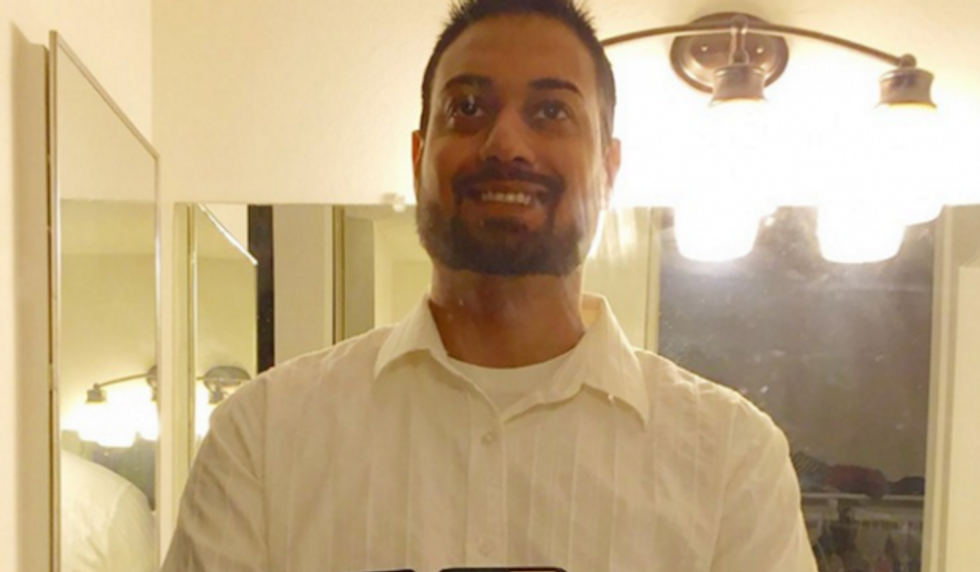 Syed Farook (Source: Reports)
What is evident is that we are facing a foe who can replicate themselves.
There is no such thing as a "lone wolf" or spontaneous attack, for every attack by Islamists, no matter the size, is an attempt to defeat us. It is a combined effort through a death of a thousand cuts.
Our society is changing right before our eyes.
With each community that is affected by terror the transformation begins.
We question whether or not we are safe. We question whether or not our schools are safe for our children. We question whether or not we are doing enough to defeat the Islamic State.
Those of us who don't own guns contemplate buying them, or do buy them. Those of us who do own guns may go out and buy more and check the ammo supply.
When terror strikes home the reality of safety sinks in a little deeper.
It becomes less about the world, or even the country. Safety starts at home, and in one's soul. It branches out to loved ones and family. If you don't feel safe, what do you do?
President Barack Obama's reaction to the shooting, even as police in San Bernardino announced the situation was still active, was to talk about gun control. It was as if the attacker's guns walked into the Inland Regional Center by themselves and just started shooting.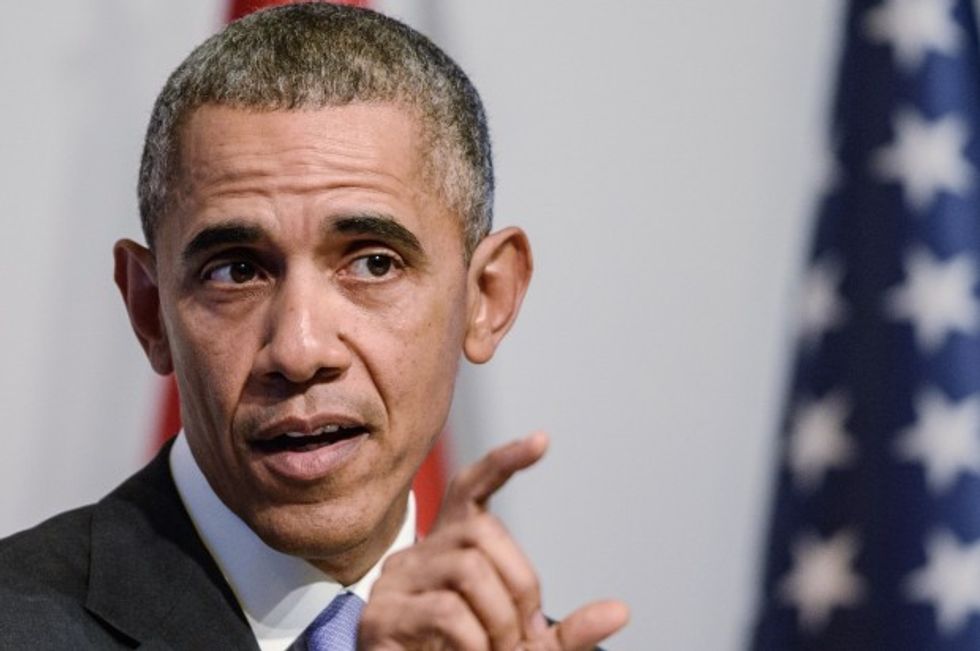 AFP PHOTO /OZAN KOSE
Were his comments meant to help us feel safer, or to promote a political agenda to fuel the idea that guns kill people, people don't kill people?
Obama said we have a "pattern of mass shootings" in this country. As if "mass shootings" were the perpetrator.
He makes it sound as if there is no cause beyond the weapons.
As many of us know, in order to address an issue one must first admit that the issue exists.
The president's failure in foreign policy directly caused instability in the Middle East which has spread throughout the world.
At every turn the president has told us "the global war on terror is over," the Islamic State is the "J.V. team," "ISIL is contained," "Gitmo should be closed," and it doesn't make us any safer.
It makes one want to take things into one's own hands.
I wonder how the president would feel if he were in a large city, in the United States or abroad, and his Secret Service security team disappeared for an hour.
How long would it take the president to start begging for his protection back?
That's how we feel, Mr. President. We feel almost as naked and alone as U.S. Ambassador Christopher Stevens did on Sept. 11, 2012, while his body was dragged and defiled in the streets of Benghazi.
We need your help, Mr. President to feel safe again, and we're not hearing it.
Islam is here, among us. We should not have needed San Bernardino to remind us of that. Sept. 11, 2001 should be all the memory we need.
And the "peaceful Muslims" are as irrelevant now as the peaceful Germans or peaceful Imperial Japanese were during World War II.
I don't know the answer to our dilemma other than to say that until or unless all Islamists are dead or no longer have the means or will to kill us we must defend ourselves. But just who is that collective "we?" And how do "we" defend ourselves?
We need a leader who admits there is an issue.
We need a government that is aware and willing to do what's necessary to keep us safe.
The last time Americans had to defend themselves on our own soil the Minuteman left his farm and family and did what was necessary.
Is it that time again?
Montgomery Granger is a three-times mobilized U.S. Army major (Ret.) and author of "Saving Grace at Guantanamo Bay: A Memoir of a Citizen Warrior." Amazon, Blog, Facebook, Twitter: @mjgranger1
–
TheBlaze contributor channel supports an open discourse on a range of views. The opinions expressed in this channel are solely those of each individual author.
–
TheBlaze contributor channel supports an open discourse on a range of views. The opinions expressed in this channel are solely those of each individual author.