Millennials are more excited than any other age group to vote in the Iowa caucus.
A CBS/YouGov poll found that 84 percent of voters between the ages of 18-24 plan to vote. The poll also found that 62 percent are enthusiastic about their first choice candidate.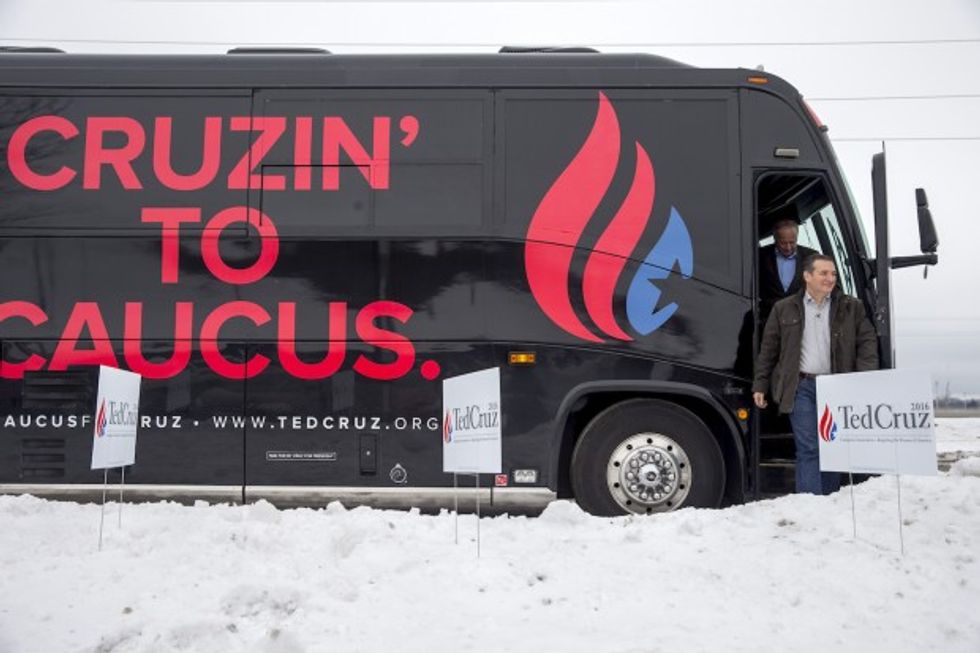 Republican presidential candidate U.S. Sen. Ted Cruz (R-Texas) gets off his bus at King's Christian Bookstore on January 4, 2016 in Boone, Iowa. Cruz began a six-day bus tour of Iowa ahead of the state's February 1, caucuses. (Photo by Aaron P. Bernstein/Getty Images) 
The latest polls for the Iowa caucus show a dead heat between Donald Trump and Sen. Ted Cruz on the Republican side and, on the Democrat side, between Hillary Clinton and Sen. Bernie Sanders.
The problem with many of these primary polls is that they do not give an accurate representation of the electorate. At best many of these polls only have around an 8 to 10 percent representation of millennial voters even though millennials represent a one-third of the electorate.
The youth vote has the potential to completely shake up primary results in both party's. Young voters are more excited about the process this time around and have their favorite candidates.
Republicans
The current polls put millennial favorite candidates like Sen. Rand Paul in fifth place and this is easy to do if you do not take into account the electoral powerhouse that is the millennial generation. The Paul family has upset primaries for many election cycles, as Rep. Ron Paul did in 2012 when he finished in third place due to his ability to capture 50 percent of the youth vote.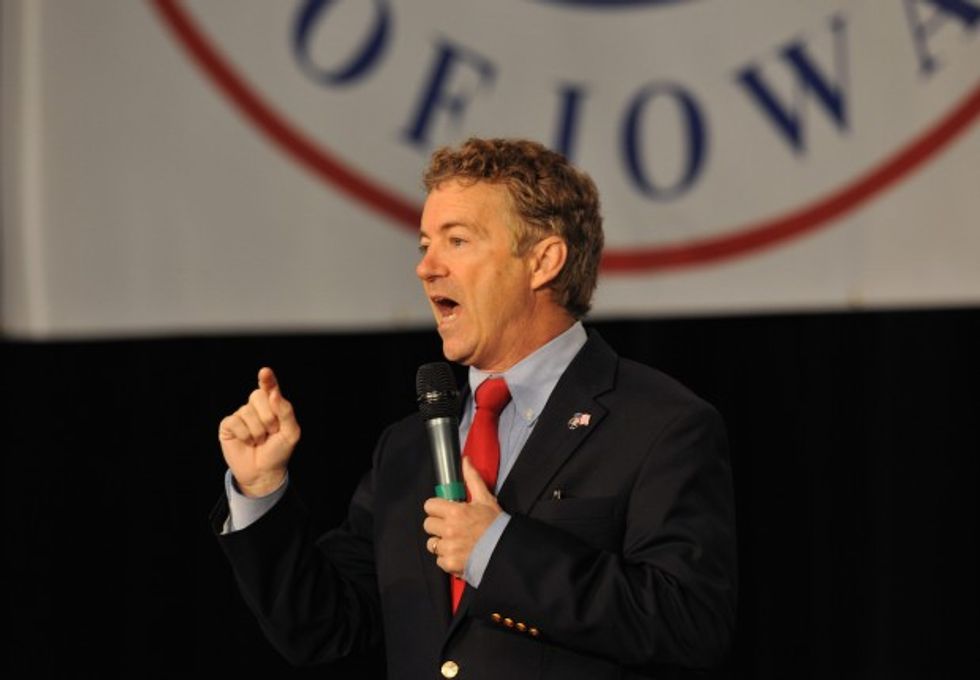 Steve Pope/Getty Images 
Now, it is Sen. Rand Paul's turn to upset the Iowa caucus with his millennial supporters. Paul has 16 "Student for Rand" chapters in Iowa and almost 400 nationwide. If Paul is able to draw 10,000 young voters and retain his 3-to-5 percent numbers he will best Rubio for third place just as his father did in 2012.
Although, Donald Trump and Cruz are virtually tied for first, Cruz has spent much more time with the youth vote where Donald Trump has spent virtually none.
Cruz has received a lot of Ben Carson's previous support thrusting him to first in virtually every poll for Iowa and has him winning the youth vote. Currently, the CBS/YouGov poll shows Cruz winning 42 percent of Iowa millennials to Trump's 28 percent.
Although, the race for first and second place is neck-and-neck, the youth vote should give Cruz a comfortable first place win. But, Trump is planning a young voter push before the caucus which could keep this race tight up to the last minute.
There are 56,000 registered young GOP voters in Iowa and 35 percent of them voted in 2014, making it easy to conclude that around 17,000 young voters, conservatively, will turn up to caucus. With 12 candidates a few thousand votes goes a long way in determining first, second, and third place.
Democrats
Then Sen. Barack Obama won the 2008 Iowa caucus because he brought so many new young voters into the process to steal it out from under Hillary Clinton. In the CBS/YouGov poll millennials favor Sen. Sanders 76 percent to Clinton's 21 percent; that is a whopping 55 percent difference.
The nomination is not secure at this point for Hillary. Sanders has a great ground game and message that appeals to millennials which gets them excited to brave the cold weather to cast their vote for someone, who they believe, is on their side.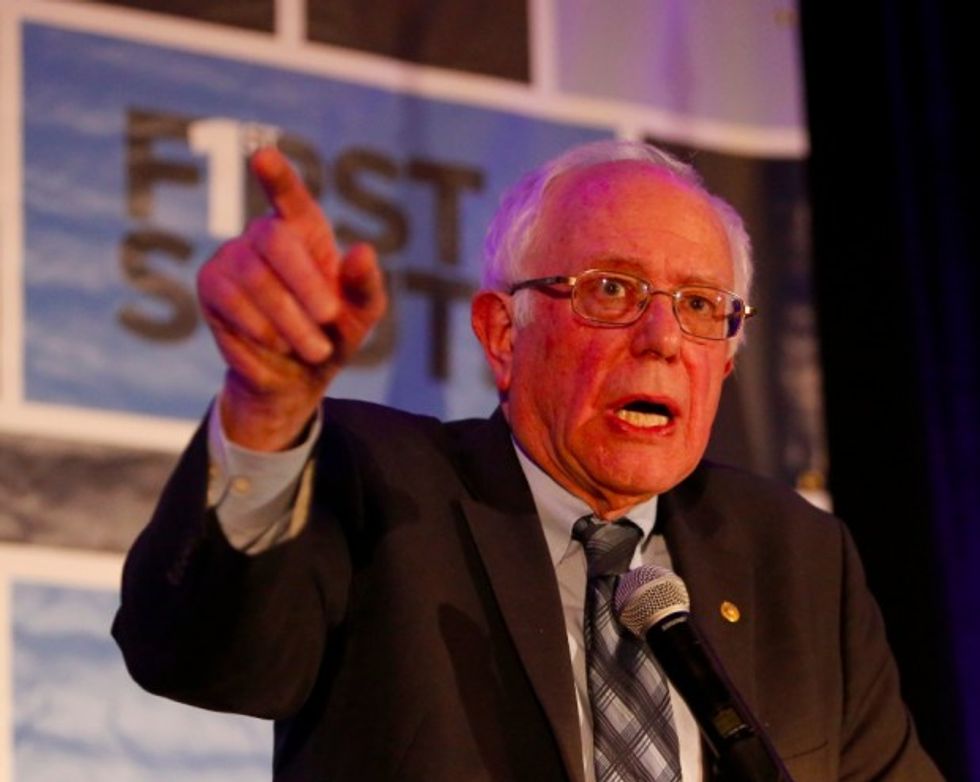 Democratic presidential candidate Sen. Bernie Sanders, I-Vt., speaks during the First in the South Dinner at the Charleston Mariott Saturday, Jan. 16, 2016, in Charleston, S.C. (AP Photo/Mic Smith) 
Hillary does not have a likability problem, she has a relatability problem. Unfortunately, no matter how many Saturday Night Live or YouTube appearances she makes, the cool thing to do on campus this time around is support Sanders.
There are around 70,000 registered young Democrats in Iowa, if you take the same number of young voters that turned up in 2014 (35 percent) that gives a conservative 24,000 votes up for grabs which would bring Sanders to finish in a comfortable first place.
Will Millennials Show Up?
Traditionally, millennials say they are excited to vote but when it comes to election day, their numbers usually underwhelm. Although, It must be noted that in 2012 the caucus was on January 3 and millennials were off at home, this year school will be in session and there will be a lot of millennials ready to hit the caucuses with their friends on February 1 to vote and take a selfie.
Iowa also allows same-day voter registration which is a big advantage for candidates seeking young and first-time caucus support up to the last minute.
Millennials will decide the winners of the Iowa caucus and candidates should not trust polls that do not give an accurate representation of millennial participation. Millennials are motivated to vote and they have the most to lose this time around.
–
TheBlaze contributor channel supports an open discourse on a range of views. The opinions expressed in this channel are solely those of each individual author.