Almost anything goes in the multi-billion dollar pornography industry, where increased revenue will always be more important than morality.
In the pursuit of always being able to provide their customers with new products no one else is offering, many online porn sites offer viewers videos of young women being sexually abused, a particularly grotesque and heinous crime.
The overwhelming majority of the videos are submitted by anonymous users who don't work for any porn sites, and almost all of these websites have content submission policies that forbid this kind of material from being posted. But, despite these policies, countless videos that appear to show women being sexually abused continue to make their way onto the Internet daily. Websites know the videos exist, and while it could certainly be argued some of them are manufactured to look like sexual assault when no crime is actually being displayed, others do appear to display illegal and disgusting material that ought to be repugnant to any decent person or organization.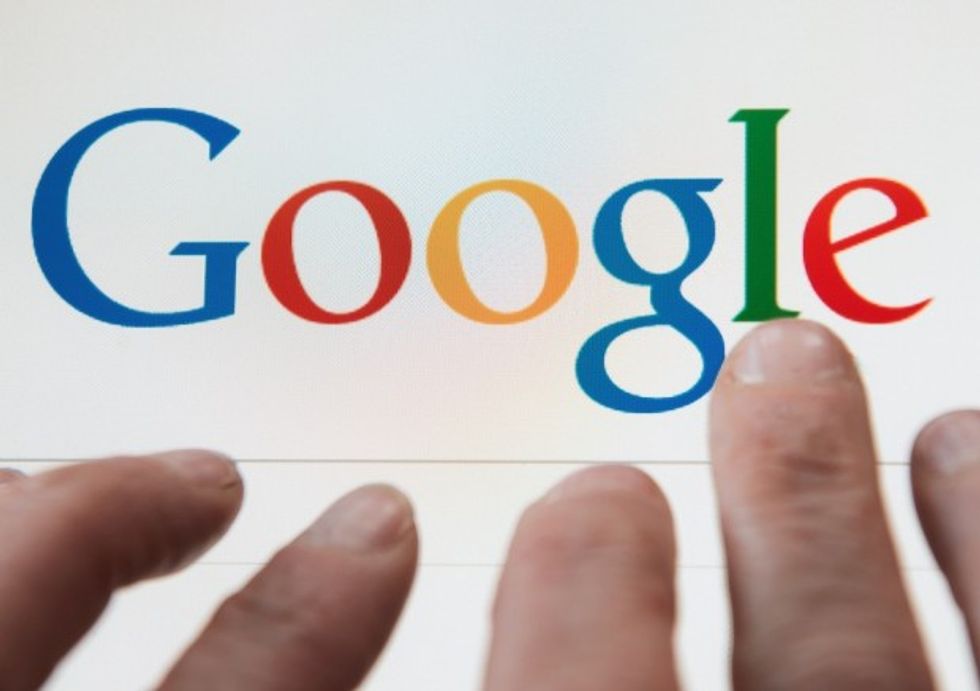 AFP PHOTO / PHILIPPE HUGUEN
While few would be surprised to learn pornography sites located thousands of miles away from America's shores aren't working to remove these horrifying videos from their sites, which of course earn money from advertising revenue based on increased site traffic, it is both surprising and shocking that many of these videos are directly accessible on the world's largest search engines, such as Yahoo, Google, and Bing. Despite the fact these videos openly claim to show women being abused, there appears to be very little the world's largest and most powerful search engines are willing to do to stop this content from being displayed to anyone willing to look for it on their sites.
Finding this content is not difficult. Anyone who turns "safe search" off at any of these three popular search engines can find numerous illegal pornographic videos of women being raped and abused by simply searching for terms such as "abuse of passed out girl." By using those search terms, countless videos appear that claim to display women who are raped—usually while intoxicated or blacked out.
One of the first videos that shows up in a Google search of those terms reveals a video of a young girl being sexually assaulted that was posted over a year ago and has been viewed over 700,000 times. Another video, titled "Passed Out Girl Abused," was posted more than two years ago and has over 500,000 views. One person in the comment section proudly claims he got away with doing something very similar to what appears in the video.
Search engines claim they aren't liable for the illegal material submitted to their sites, and because many of the pornography websites operate in foreign nations where laws against this kind of activity are lax, there is nothing stopping criminals from posting these videos and very little victims can do to remove them once they are available. Meanwhile, everyone involved—except the victims—profit from increased traffic and advertising revenue at the expense of helpless victims, and often nothing is done about the criminals who appear to commit crimes.
In an effort to deal with serious complaints from people who have discovered embarrassing or illegal images and videos of themselves online and have had trouble getting them removed, Google announced in June it will launch a program allowing people to submit requests to have pornography removed if it was posted without their permission.
Google's new policy is a positive move in the right direction, but it falls far short of where it should be.
Some suggest it's impossible to prevent illegal videos of sexual content from being posted online, and that may be true, but it wouldn't be difficult for Google, Yahoo, and Bing to create a strict zero-tolerance policy about illicit videos, one that would lead to these search engines banning any website caught posting videos of women or children being sexually abused. Because a high percentage of pornography web traffic comes from search engine results, a policy that could lead to a site being blacklisted for using these repugnant videos to earn a profit would likely lead to much better self-policing by the sites themselves.
It's not fair to demand search engines catch every single illegal video that's available through their search results, and asking the government to intervene would only lead to a restriction of free speech down the road. But expecting search engines to take reasonable steps to curb this problem is not only reasonable, it's important in a society that wants to protect individuals' rights.
If Google, Yahoo, and Bing have any decency at all and want to maintain the great amount of power they now possess, they must take these claims seriously and work to stop innocent people from being taken advantage of. If they don't, then it's time for Americans to find new and responsible search engines that pledge not to profit off of disgusting sex crimes perpetrated on others.
Note: Google and Microsoft were contacted for this story, but neither offered a comment on the record.
–
TheBlaze contributor channel supports an open discourse on a range of views. The opinions expressed in this channel are solely those of each individual author.