Why is Planned Parenthood flooding a local school board race in Colorado with petitions, letters and campaign cash via their national donors?
As with most stories in politics, one needs only to follow the money.
In recent days, JeffCo United for Action — proponents of a recall campaign in Jefferson County, Colorado, aimed at taking down three Republican school board members who ascended to the board in a surprise victory last year — has been the beneficiary of campaign support from Planned Parenthood Votes Colorado.
The campaign's institutional support from Planned Parenthood Votes Colorado has included distributed emails, action alerts on their website, and more in a specific effort to ask people to sign petitions for recall, to volunteer on the recall campaign and to vote in Tuesday's recall election. In particular, the mention of supporting specific candidates, which is documented on their website, appears to be a violation of their 501c4 status. (Somebody page Lois Lerner!)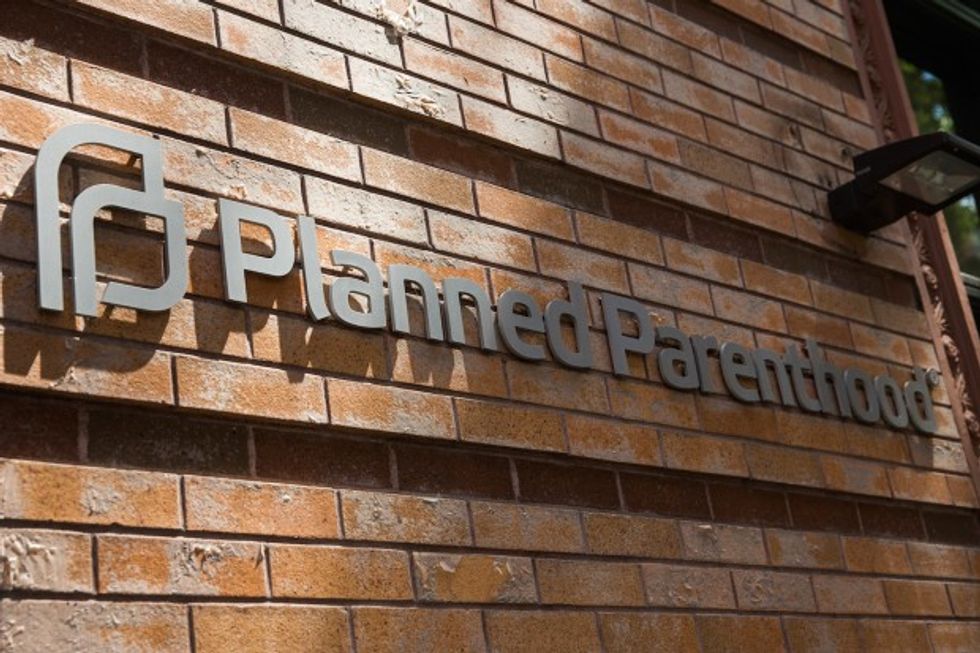 Andrew Burton/Getty Images
The Planned Parenthood website asks supporters to vote for "Real Sex Ed!" illustrating that this school board race is more about sex education than actual classroom education
The three Democratic candidates chosen to replace the Republicans have also been the beneficiaries of campaign cash from pro-abortion activists.
Wealthy Colorado donor John Powers sits on the board of the Educational Foundation of America, whose own website states that they have an "unwavering commitment to abortion rights." As the largest donor to the Democratic candidates for school board, he resides in Boulder, Colorado, which is not even in the school district.
Then there's businessman Robert Pew III. At $25,000, he has become the largest individual donor to the recall campaign. An heir to the Steelcase corporation led by his late father, he is based a full 1,200 miles away in Michigan, although he owns a second family home in Monument, Colorado — which is also not in the Jefferson County school district.
According to campaign finance reports published Oct. 27, the recall proponents have also spent a whopping $100,000 on direct mail, utilizing Mad Dog Mail, a firm that, as far as one can tell, exclusively represents Democrats. That is a pretty penny spent on partisan political operatives for a campaign that claims to be reform-minded.
Parents and voters alike are now asking themselves, why would Planned Parenthood and other abortion activists take such an interest in this little-known school board race?
Of course, the campaign spending in Colorado is mere chump change compared to the $540 million in federal funds Planned Parenthood receives each year.
Therefore, it is all about a progressive agenda and access to kids.
Progressive supporters of the recalls cite on their website numerous upcoming fights they will continue in the local school district: classroom instruction on the rights of transgender individuals, AP U.S. history curriculum (determining what our children will be taught about our Founding Fathers), "confidential healthcare" decisions (eliminating parents in school health care interactions), labor union issues and much more.
Whether the pro-abortion recall proponents succeed in taking back the school board from Republicans remains to be seen. However, if the historic trend of Colorado's politics serving as a testing ground for the rest of the country remains true, Planned Parenthood and their abortion activists will be coming to a school board near you.
–
TheBlaze contributor channel supports an open discourse on a range of views. The opinions expressed in this channel are solely those of each individual author.