Was a potential future "lone wolf" scenario thwarted when two young adults were arrested in Mississippi for allegedly attempting to join the Islamic State?
Muhammed Oda Dakhalla, of Starkville, and Jaelyn De'Shaun Young, of Vicksburg, had apparently planned to be married in Turkey before crossing over into Syria. Both are former students of Mississippi State University, according to reports.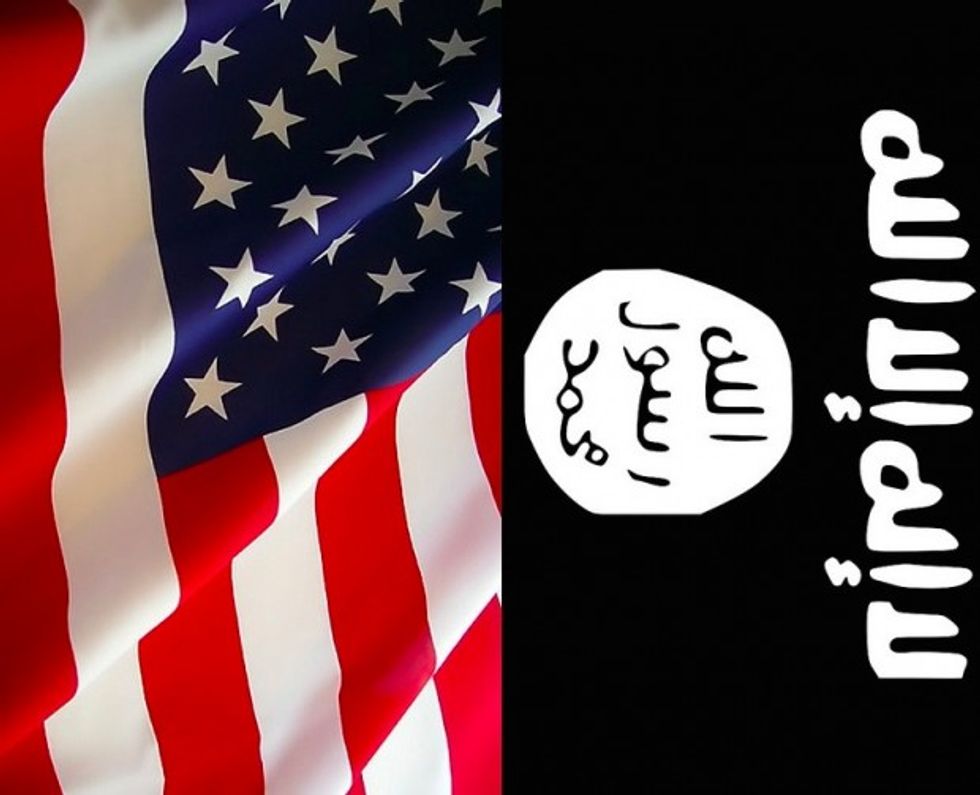 Images via wcm1111/Prachatai/flickr
Young, as you may recall, also purportedly praised the recent shooting in Chattanooga, Tennessee that took the lives of four unarmed U.S. Marines and a sailor in the U.S. Navy, when she posted her elated feelings online.
Instead, the couple will be answering charges in federal court.
In addition, a 20-year-old Jordanian national who lived in Rutherford, New Jersey before leaving the country in May, was arrested by federal agents on August 10 and charged with supporting the Islamic State of Iraq and the Levant, according to reports.
Nader Saadeh allegedly conspired with others in New Jersey and New York, by offering to provide the Islamic State with both personnel and services. Saadeh, according to authorities, had flown to the Middle East months ago to join the Islamic State.
Saadeh's brother, Alaa Saadeh of West New York along with a former singer in a rock band and resident from Fort Lee, Samuel Rahamin Topaz, were already under arrest for allegedly conspiring with Nader Saadeh to assist the Islamic State. An additional unnamed cooperator from Queens was also in custody.
According to a release issued by U.S. Attorney Paul J. Fishman, Assistant Attorney General for National Security John P. Carlin and FBI Newark Special Agent in Charge Richard M. Frankel, "Alaa Saadeh told the FBI in a post-arrest interview that he, Nader Saadeh, and Topaz all watched ISIL propaganda videos together and discussed going overseas to join ISIS."
If they had been able to carry out a criminal act within the borders of America, would they have been labeled "lone wolves" because these supposed Islamic State supporters did not originate directly out of an Islamic State terrorist camp in the Middle East?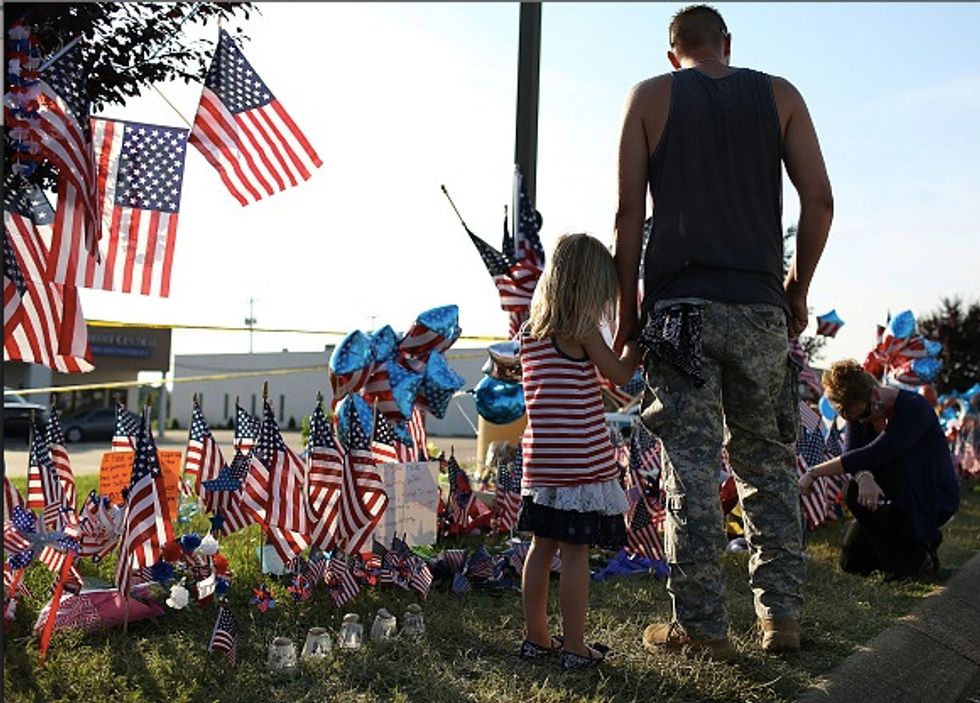 Marine Veteran Joshua Blea pays his respects at a memorial in front of the Armed Forces Career Center/National Guard Recruitment Office on July 18, 2015 in Chattanooga, Tennessee. (Image source: Joe Raedle/Getty Images)
I recently interviewed Dr. Timothy Furnish on my radio show, Stand For Truth Radio. He is a U.S. Army weteran and Islamic world expert who holds a PhD in Islamic, African and world history.
I asked Furnish why the Obama administration and those in the mainstream media refer to individuals as "lone wolves" when they are involved in incidences in the United States, such as the recent shooting in Chattanooga, Tennessee and Fort Hood, and clearly are influenced by the Islamic State.
He said that "We make too much … of whether or not someone is connected to ISIS ... There is a real true sense in which it doesn't matter whether you formally belong…"
Furnish claimed the goal was to promote jihadism.
Furnish went on to say that all that is really necessary to become a jihadist is to "read the verses in the Koran and get hooked up with a mosque or an Islamic Terrorist leader online."
"They are not lone wolves at all," according to Furnish. "They can read the Koran to get motivated to do violence to non-Muslims."
Furnish also said that Muslim magazines published by the Islamic State have been calling for Muslims in the west to "just attack the police or military or attack where you are."
He stressed again that formally joining with an Islamic State group is not a necessary requirement to wage jihad and that these shootings and beheadings in America are not "lone wolf" events but are acts of jihad, encouraged by the Islamic State.
Furnish had more to say on the subject of the Islamic State that you won't hear anywhere else in the mainstream media.
–
TheBlaze contributor channel supports an open discourse on a range of views. The opinions expressed in this channel are solely those of each individual author.