The morning after former Republican presidential candidate Sen. Ted Cruz suspended his campaign it was raining in Michigan. Again. Sunny days had been few and far between for at least two weeks, and only for a brief respite did the clouds break on Tuesday. In jest, I had texted my mother that I was wondering if I would ever see the sun again. Her reply?
"The sun will shine again."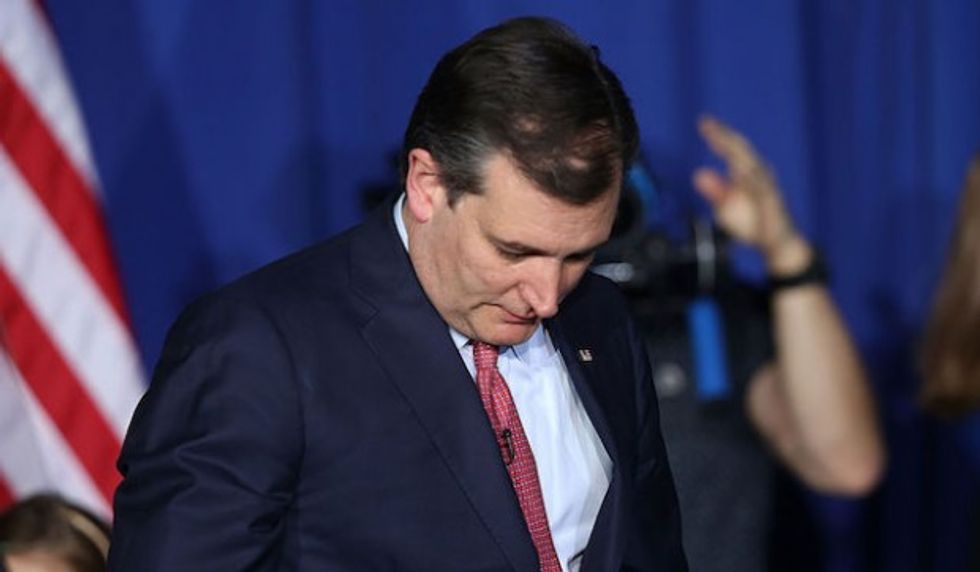 INDIANAPOLIS, IN - MAY 03: Republican presidential candidate, Sen. Ted Cruz (R-TX) walks away after announcing the suspension of his campaign during his election night watch party at the Crowne Plaza Downtown Union Station on May 3, 2016 in Indianapolis, Indiana. Cruz lost the Indiana primary to Republican rival Donald Trump. (Photo by Joe Raedle/Getty Images)
I was struck with the realization that America is facing the same circumstances. For true conservatives, Cruz was a light. He was the beacon of hope, who could steer the country away from a race-baiting, sexist and hateful presidential candidate in Donald Trump - who in saner circles would never be considered to lead this nation.
But a brief break in the doldrums of grey were once again covered in darkness as Cruz exited the stage and Gov. John Kasich, who, by dropping out shortly thereafter, proved his true intention for staying in so long was to act as a spolier. The GOP is dead. At least, in my mind it is. In no form or fashion does Trump and the party represent the true spirit of the founding fathers or what this nation should stand for. As The Resurgent's Josh Hammer so perfectly phrased it, now "we [conservatives] are the Resistance."
Come hell or high water, I will never vote for Trump. Jesus Christ, the Constitution of the United States, and the principles for which I stand are too deeply ingrained in who I am to cave for a win, for the sake of nothing more than a win. Winning is meaningless if you lose who you are in the process. I will not trade in my soul for allegiance to a single party or person.
Trump is a fraud, a con artist who has successfully hoodwinked just enough of the people of the United States. Blinded by frustration and anger, they have made their choice. The people claimed to want someone principled, yet they ran to a mean-spirited bigot. Much like the nation of Israel cried out for a king in 1 Samuel 8, establishment Republicans and moderates have cried out for Trump. Their wish has been granted.
Conservatives have not abandoned the party. The party abandoned their own people. You can only play with fire for so long before you get burned and eviscerated. For those who've been paying attention to this hot mess, the results aren't particularly a surprise. It's still a punch to the gut, but the results didn't come out of left field. For myself, I held out hope that voters would come to their senses and wake up. Now, I find myself more saddened and disappointed than angry or upset with the current situation.
Tuesday night, I found myself likening this election to a baseball game. Given that my livelihood revolves around the sport, this isn't a stretch. Still, Cruz leaving the race was akin to a no-hitter in the playoffs being snapped by a home run on an 0-2 count in the bottom of the ninth with two outs. There will be other opportunities, sure, but the same rare conditions can never be replicated.
True conservative leaders are a lot like the perfect game or a no-hitter. They're extremely rare. But even the best of both worlds can go unappreciated with the wrong mindset or stagnation. This nation has become exactly that, stagnate. Many Christians (some, sadly, in name only) and pastors no longer take a vocal stand regarding the direction of the country, and it has eroded our moral compass. So-called conservatives, who are nothing more than moderates on the best of days, have lost their spines. I want nothing to do with that.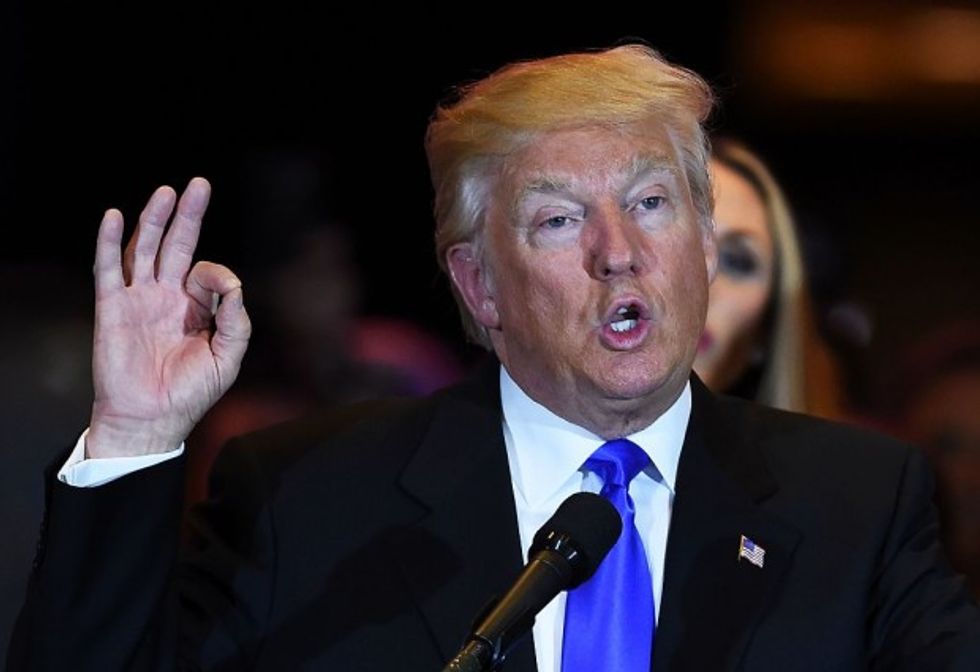 JEWEL SAMAD/AFP/Getty Images 
Republicans, conservatives, and even moderates had a principled candidate, possible the greatest since the founding days of this nation. Was Cruz awkward at times? Yes. Did he wow the crowd with a flashy grin or popular phrases? No. But his principles and ideals were (and are) unmatched. No one would dare deny him that fact. And the nation threw it away. For a cheap parlor trick.
I don't know what will happen this fall, nor do I pretend to try. Barring a miracle independent candidate with a spine and firm principles, though, the results will be gruesome regardless of the eventual nominee. In some ways, yes, the devil you know (Hillary Clinton) is better than the elusive one behind a mask (Trump). The future right now seems grim, but a reminder: the night is darkest just before the dawn.
Several of William Wilberforce's abolitionist companions never saw slavery come to an end. But they never stopped fighting, because it was the right thing to do. So it might very well be for the future of this nation. Just because you don't see the end result does not make the cause any less noble.
Standing for Christ and the founding principles of this country will always be a worthwhile battle, no matter how tough the road becomes. Sooner or later, the sun will shine again. The light always conquers darkness, and what's right will never be silenced by fear or tyranny. Even if it feels like that in the moment.
–
TheBlaze contributor channel supports an open discourse on a range of views. The opinions expressed in this channel are solely those of each individual author.