The recent trend in America is to support a cause even if it makes no sense to do so. Common sense no longer matters. To these misguided supporters, only attention to fuel an agenda matters.
In the latest act of defiance and show of unity, may I present to you the "Eric Sheppard challenge?"
At first glance, without knowing the facts surrounding the challenge, you may think that Sheppard is just another young man who needs our help due to some illness that he is currently facing. Your first inclination may be to reach out and lend a hand.
Your mind may race to the ALS ice bucket challenge started by the ALS Association last year in an attempt to wipe out ALS, often referred to as Lou Gehrig's disease.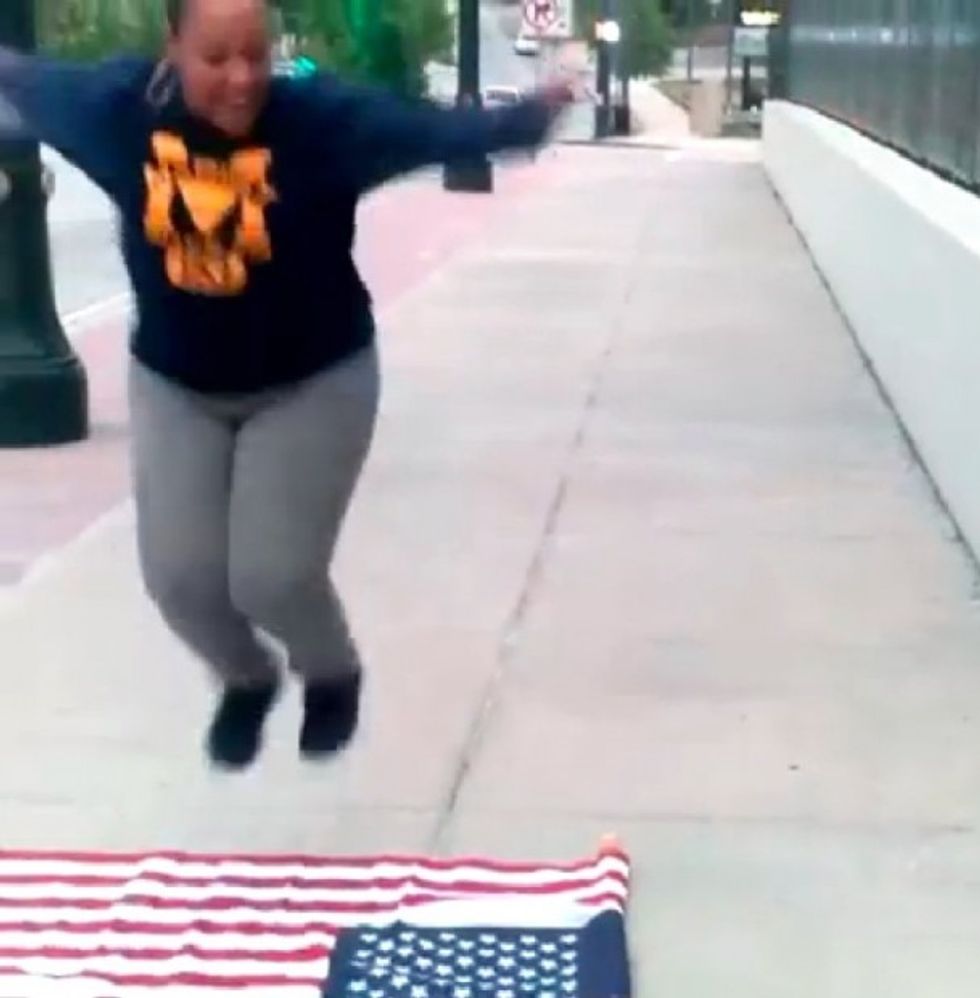 Image source: Facebook
Many videos surfaced on social media with celebrities and others deliberately drenching themselves with buckets of ice water in order to raise awareness and donations for a life altering illness. It was a very noble cause that caught the attention of millions of Americans.
You may be thinking, perhaps this is another honorable cause created for a young man in need.
Sadly, this is not the case.
The "Eric Sheppard challenge" was started by online activists to honor the Valdosta State African-American student after he reportedly brought a gun to local protests. Officials claim that an unattended backpack owned by Sheppard was found on campus with a gun in it. Sheppard, who self-identifies as a terrorist against white people, has since disappeared.
What better way to protest in support of "lawlessness" than to stomp on the one symbol that represents "lawfulness" in the United States? That will surely bring "positive" attention to your cause, right?
The message from the activists essentially is an attempt to say that the American flag represents "white America" and since Sheppard is black, the laws created by white supremacy and those allowing the "genocide" of African Americans in this country gives Sheppard a free pass to violate the law.
Although, it doesn't make sense to most law-abiding citizens, the absurdity of it is apparently lost on those who are free to exercise their rights guaranteed by the very laws that they claim are against them.
It's hard to follow the logic of something that is so illogical.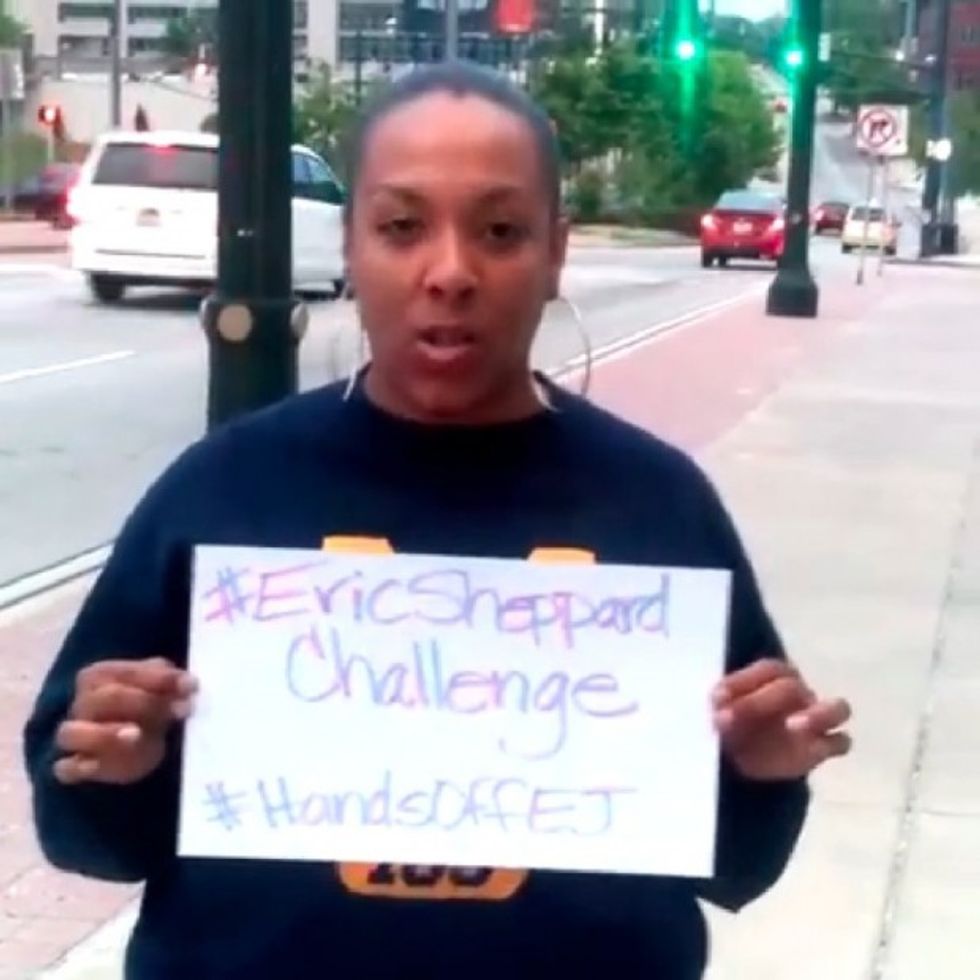 Image source: Facebook
Eric Sheppard Sr., Sheppard's father, who apparently is a logical and intelligent man, reached out to Sheppard with a statement in a local newspaper:
"Son, you know we love you and have always taught you to do the right thing and make wise decisions. Please make the right decision and turn yourself in, either to the authorities or to me, and we will handle this together."
Sheppard and his activist followers would be smart to listen to Sheppard Sr.
Those people who fought and died so that Sheppard and his followers could do silly stunts to get attention make it possible for them to do so whether or not many would agree with the behavior.
Our U.S. Constitution, under the First Amendment of the Bill of Rights, grants any person the right to act foolishly whenever they choose by stomping on the flag or desecrating it because it is viewed as "symbolic speech" that is protected. Sheppard and his flag stomping cohorts can legally stomp flags all day long if they wish.
What isn't allowed is for Sheppard and his cronies to violate a state's law in America such as carrying a gun in a backpack on a college campus.
Once Sheppard either turns himself in or is arrested, the real challenge will begin for him when the attention subsides and he has to defend his case in a court of law.
However, what will surely be lost on those who support Sheppard, is that Sheppard will be guaranteed under the American judicial system his day in court, regardless of his race, gender, ethnicity or otherwise.
Fortunately for Sheppard, justice is blind and will apply the law to him impartially without stomping her feet for attention.
–
TheBlaze contributor channel supports an open discourse on a range of views. The opinions expressed in this channel are solely those of each individual author.