It turns out Islam is a far greater threat to America than any of us could have guessed. Just look at what it's doing to the Republican presidential field.
Victim number one: Donald Trump.
At a town hall event last week, Trump stayed quiet as a man said President Barack Obama was a Muslim who isn't American. Trump bristled at the notion that he should have said something in defense of Obama – who isn't a Muslim, and who is American – complaining, "This is the first time in my life that I have caused controversy by not saying something. … Am I morally obligated to defend the president every time somebody says something bad or controversial about him?"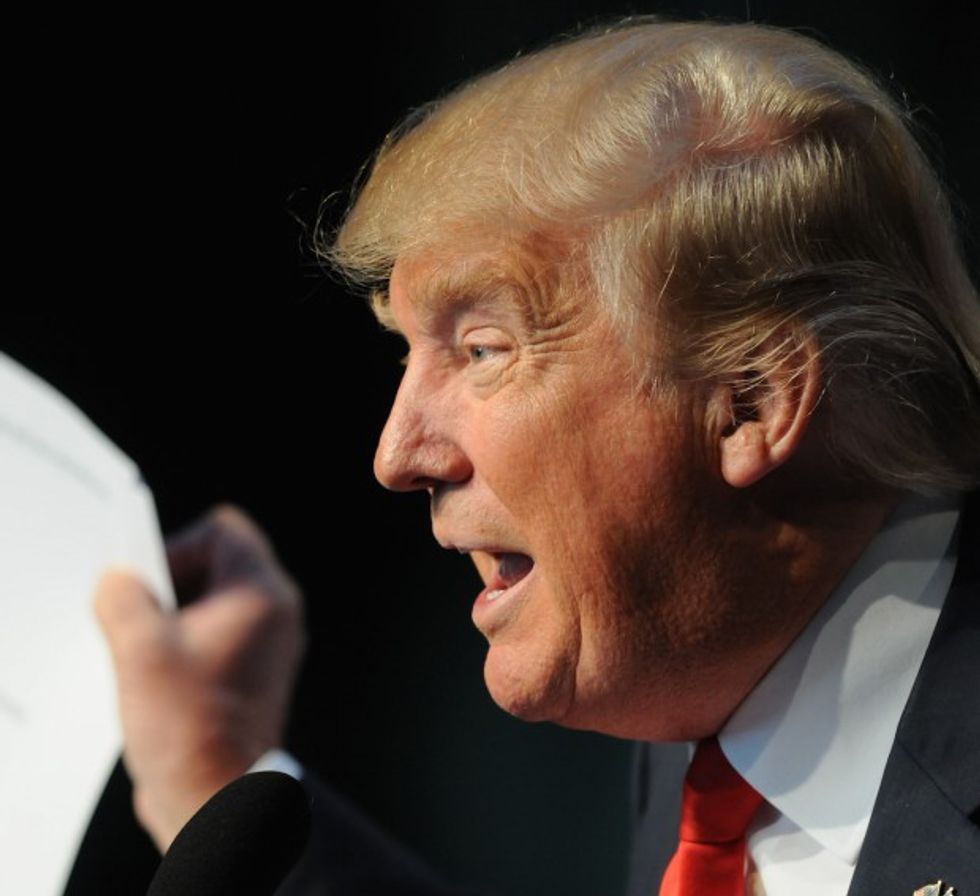 Steve Pope/Getty Images
Trump followed it all up on the Sunday news shows by again refusing to take a stand on whether Obama is Muslim and was born in America.
Victim number two: Ben Carson.
Also on the Sunday news shows, Carson said that Islam is inconsistent with the U.S. Constitution, and that, "I would not advocate that we put a Muslim in charge of this nation. I absolutely would not agree with that." But he went on to add that he wouldn't mind voting for a Muslim member of Congress if "their life has been consistent with things that will elevate this nation and make it possible for everybody to succeed, and bring peace and harmony."
But if that same Muslim (like Zuhdi Jasser?) goes on to run for president? No.
Victim number three: Ted Cruz.
When asked whether he was one of those who believed Obama was not Christian (given the repeated accusations that he is a Muslim), Cruz said, "The president's faith is between him and God. I'm not going to speculate on the president's faith." As to the religious affiliation of Cruz – who has declared himself a "Southern Baptist" – I suppose we can only speculate?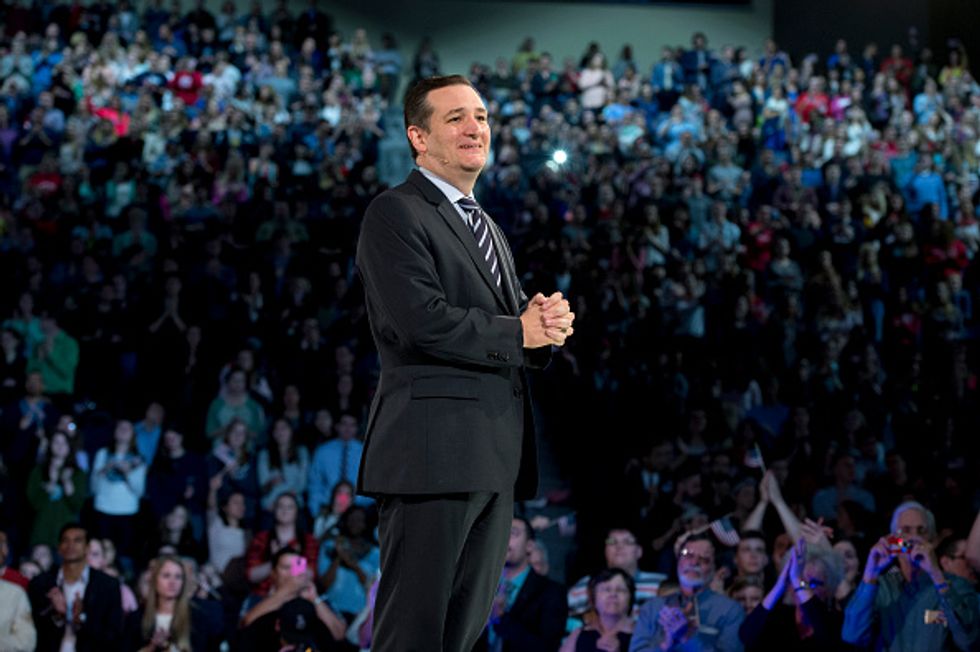 Sen. Ted Cruz, R-Texas, speaks during a convocation at Liberty University's Vines Center in Lynchburg, Va., where he announced his candidacy for President of the United States, March 23, 2015. (Photo By Tom Williams/CQ Roll Call)
Really, they're not so much a victim of Islam as their own inability to say simple things like, "Obama is a Christian, not a Muslim," and "Muslims can be Americans and hold public office." Given how much Donald Trump talks, it's ridiculous for him to be unable to defend Obama. He doesn't have to fend off every unfair criticism of the president, just the ones that happen in front of him and can be dispelled with a simple, "Barack Obama was born in America and is a Christian. What's your question?"
Even with his busy schedule, all Trump has to do is cut back slightly on the time he spends saying Mexican illegal immigrants are rapists or denigrating women. Or he could cut back on the bald-faced lies, such as insisting that he was talking about Carly Fiorina's "persona" when he said of her, "Look at that face! Would anyone vote for that?"
Given all his name-calling, Trump was never going to be president anyway. And neither was Cruz, given his refusal to criticize Trump's rhetoric. And neither was Carson, who's gone so far as to accuse Obama of being anti-Semitic. All this misguided talk about Islam and Muslims is only going to solidify their fate.
In the end, the GOP is going to wind up with an "establishment" candidate – like Jeb Bush or Marco Rubio – who doesn't demonize Muslims, and who therefore has a chance of being elected.
Republicans should thank Islam for helping to separate the wheat from the chaff.
–
TheBlaze contributor channel supports an open discourse on a range of views. The opinions expressed in this channel are solely those of each individual author.